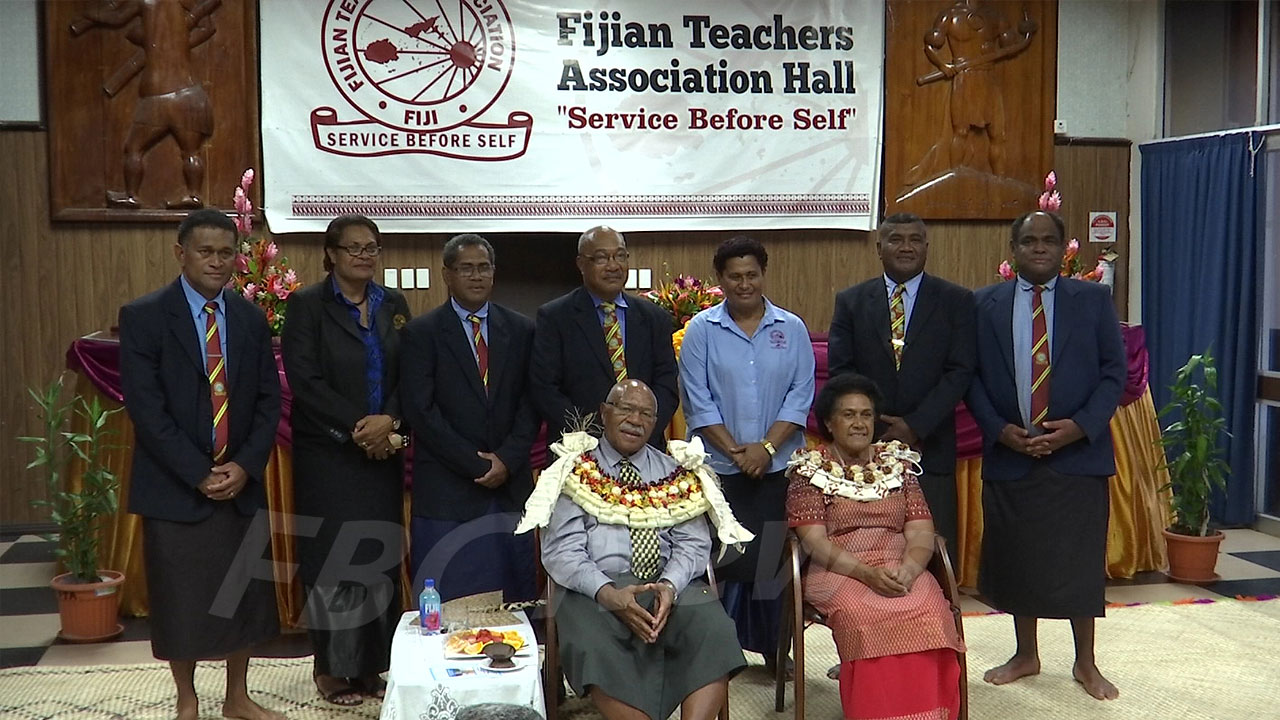 Prime Minister Sitiveni Rabuka and Mrs Sulueti Rabuka with members of the Fiji Teachers Union after the welcoming ceremony yesterday.
The Fiji Teachers Union and Fijian Teachers Association are calling on the government to look into a number of issues faced by members of the Fiji Teachers' Confederation.
In a welcome ceremony for Prime Minister Sitiveni Rabuka, the Unions used it as an opportunity to raise their concerns.
Fiji Teachers Union President Muniappa Gounder says pending annual increments for the teachers, reinstatement of councilor positions in schools, and a review of the transfer policy are just a few of the issues.
Article continues after advertisement
"Two to correct the anomalies in the job evaluation exercise including clarification and grading of schools, three to review the disciplinary guideline, four to review the transfer policy and five the reinstatement of councilor positions in secondary schools as well as the 854 ET positions in primary school."
Several teachers and union members were part of the celebration to acknowledge the appointment of Sitiveni Rabuka as Prime Minister at the Fijian Teachers Association hall in Suva.