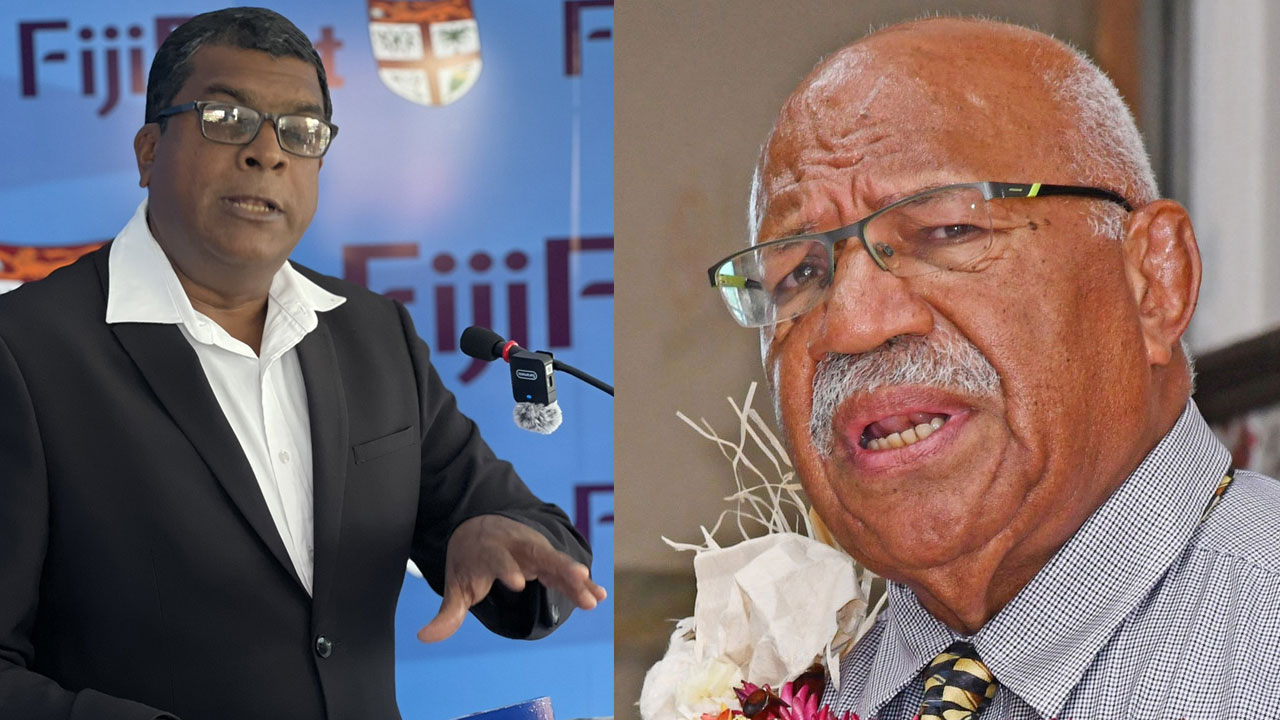 Dr Mahendra Reddy [left] and Prime Minister Sitiveni Rabuka
Prime Minister Sitiveni Rabuka has confirmed that people are free to protest.
This is in response to opposition member Dr Mahendra Reddy's call yesterday for people to make a stand if they feel the need to protect the environment following his criticism of the Prime Minister's decision to lift the stop work order issued to Air Laucala's $30 million hangar project in Nadi.
Rabuka adds that people can protest if they are organized into unions or associations, provided they go through the proper process.
Article continues after advertisement
"People are free to protest if they should go through a proper process, they asked for permits and they demonstrate."
He stressed that the government does not dictate to the police who to issue permits to.
"We do not dictate to police, who to and who not to give permits to."
Protests have not been common during the FijiFirst government with associations like the Fiji Trade Union's permit applications often being declined by police without any justifications.