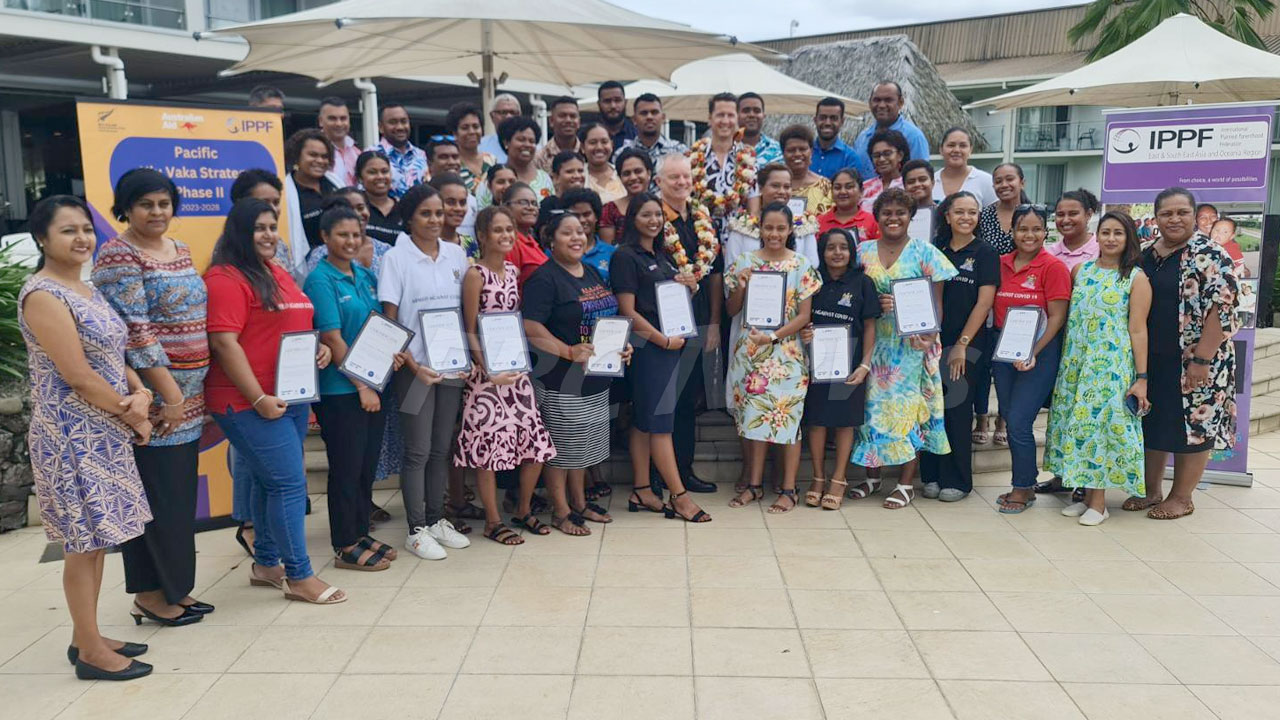 Despite facing various challenges, volunteers continued with their humanitarian work in the Ministry of Health and Medical Services' COVID-19 Vaccine Registration and Rollout project.
They were recognized for their work at an awards ceremony hosted by the IPPF yesterday.
20-year-old Amisha Kumar says being a volunteer for the Reproductive Family and Health Association of Fiji enabled her to gain more confidence and experience helping people in times of need.
Article continues after advertisement
"At first they were reluctant because we all know COVID-19 was something that was known as deadly. So at first, they were reluctant, then they agreed to say yes, and then they were really supportive. "Our friends were also supportive."
Aralia Malani, who was also one of the volunteers, says serving a large number of people and making data entries were some of the challenges that they faced during the volunteership.
"Sometimes we would work late into the night just doing data entry and everything." And sometimes we would face impatient crowds. And that was a challenge. But through time, we managed to learn how to serve a huge number."
She says despite the challenges, she managed to develop communication skills by speaking to people from different age groups and backgrounds.