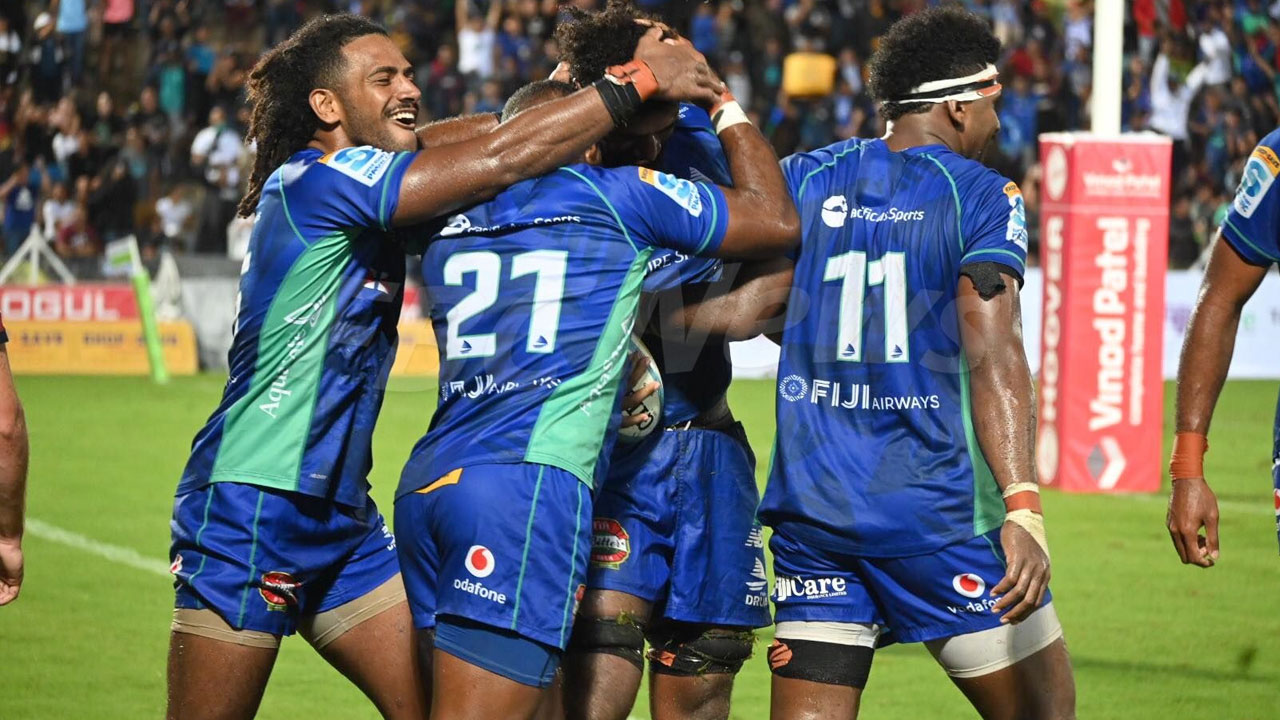 Player Selestino is shown above celebrating with a few other players after their match against Reds a week ago.
Fijian Drua and Crusaders fans are counting down to the Shop N Save Super Rugby Pacific Quarter Finals tomorrow in New Zealand.
The Drua have more than just their world-class crazy supporters behind them, as the Fiji Government has hinted it will continue its support for the home team when the national budget is announced this month.
Prime Minister Sitiveni Rabuka's reassuring sentiments in New Zealand earlier this week meant that the Fijian Drua do not only have a quarterfinal on their minds but will also be keeping an eye out for more funding next season.
Article continues after advertisement
"We're definitely keeping a tab on the success of the Fijian Drua team, I apologize if we didn't corporate with your dream a few weeks ago."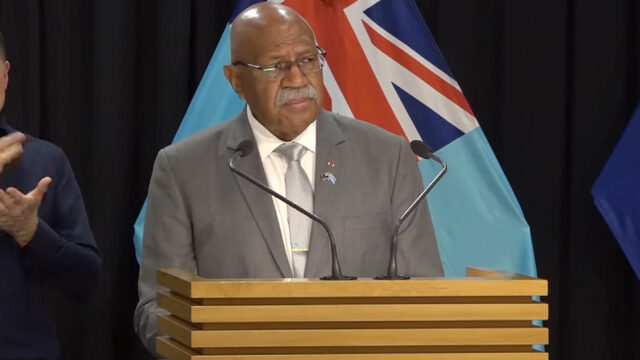 Prime Minister, Sitiveni Rabuka. 
The Fiji Government committed an initial $6 million investment to purchase 51 percent of the Fijian Drua's shareholding rights, and the Minister for Sports, Jese Saukuru, confirmed to FBCNews that this will continue.
"Because the Fiji government holds shares with the Swire Shipping Drua as well and have got some commitment too on the money that we're supposed to pay for that commitment that will continue."
Saukuru says to pay for certain costs, including salaries for expatriate coaches.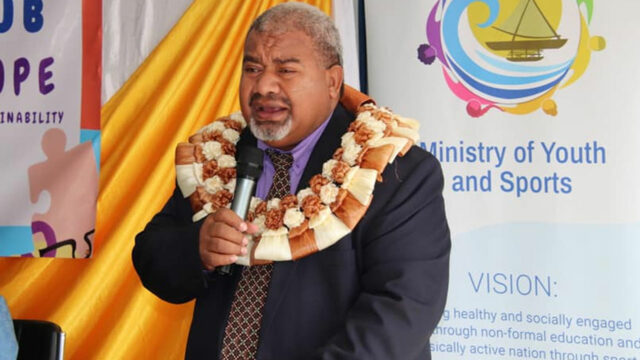 Sports Minister, Jese Saukuru. 
He adds that the commission has made submissions for the upcoming budget.
The Fijian Drua boys will be showcasing the unyielding spirit of Fijian rugby as they take on the Crusaders at 7.05 p.m. tomorrow in Christchurch.