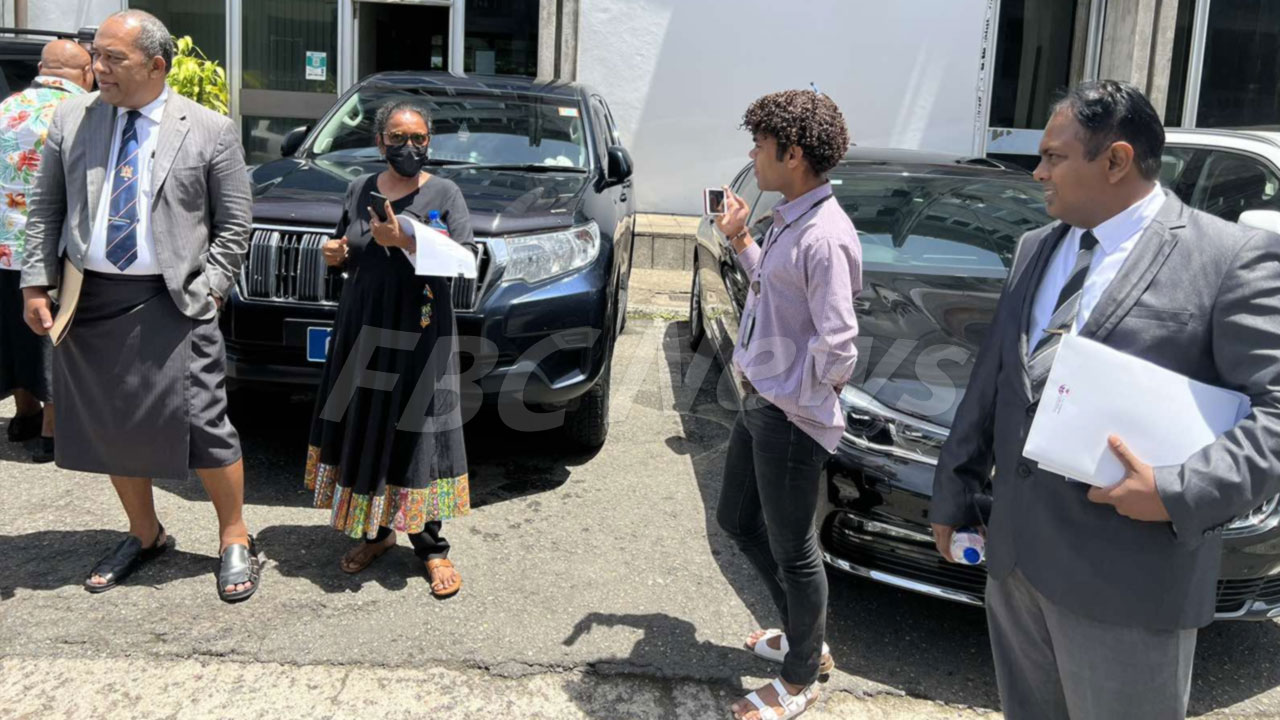 TSLS CEO Doctor Hasmukh Lal (right) PS Education Doctor Anjeela Jokhan (masked) Outside the PM's office.
The Chief Executive Officer of the Tertiary Scholarship and Loans Service Doctor Hasmukh Lal and the Permanent Secretary for Education Doctor Anjeela Jokhan have just exited the Prime Minister's Office.
Dr Jokhan says the team is yet to meet the Cabinet members.
She states the team will be called back at the PM's Office soon as the Cabinet meeting continues at this hour.
Article continues after advertisement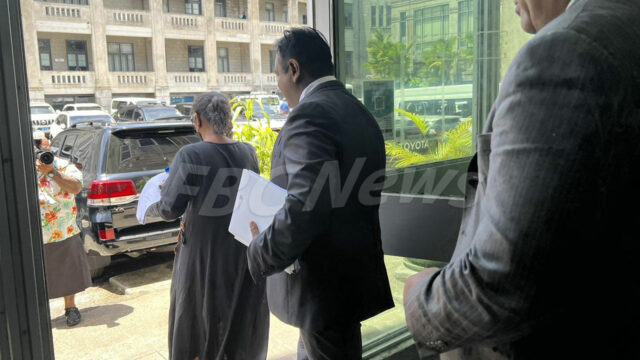 TSLS CEO Dr Hasmukh Lal and  PS for Education Dr Anjeela Jokhan exiting Prime Minister's Office.
TSLS CEO opted not to comment when approached.
The Head for National Education Service Delivery Timoci Bure also accompanied the PS.
It is believed that one of the agendas of today's Cabinet meeting is the move by the Government to remove pending loans for tertiary students.