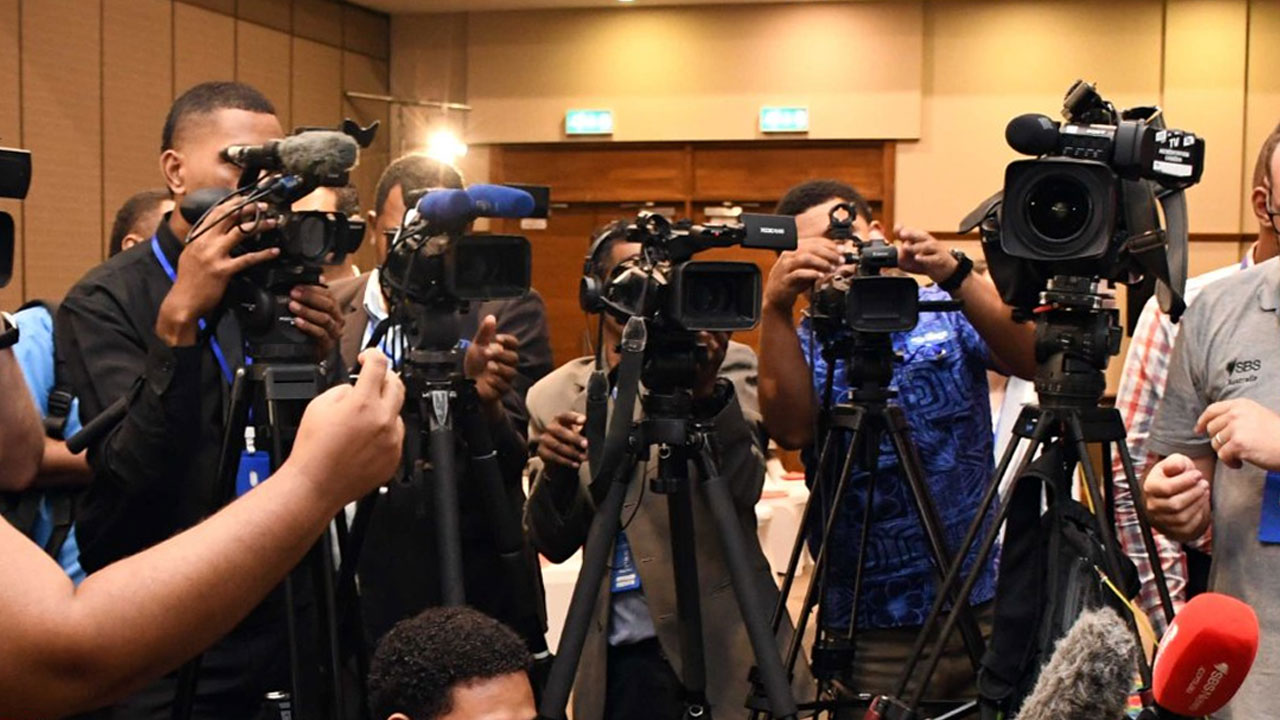 Media Personnel in Action. [File Photo]
Prime Minister Sitiveni Rabuka has directed the line Minister responsible for the media in the country to work on changing the media laws.
Rabuka was asked about the proposed changes to the media laws, particularly removing restrictions, on which he says work is already underway.
The Prime Minister says steps are being taken to change the media laws, and it will soon be discussed by his cabinet.
Article continues after advertisement
He says that the Attorney General, Siromi Turaga is taking the lead role in the drafting of the new law, as relevant stakeholders are also involved.
"By the Attorney General, by the legal experts in government and will be done in conjunction with the input from the information."
Deputy Prime Minister Viliame Gavoka says this is a free country, and the leaders of the coalition government are adamant about making changes that will allow the media to operate freely in most parts of their work.
"That will go very soon, that will go very soon and I think the three leaders are in total harmony on that one."
The Fijian Media Association has also been meeting and is also expected to make recommendations to the government.