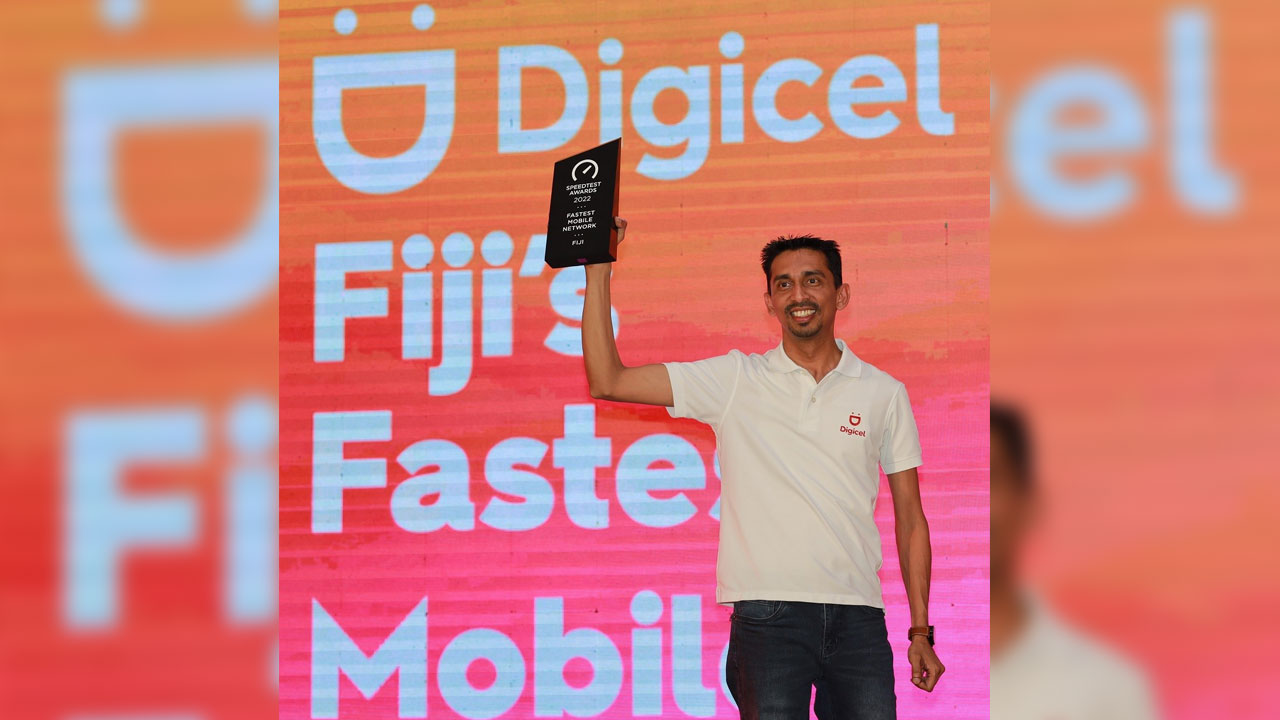 Digicel Fiji has been recognized by Ookla as the fastest mobile network provider in Fiji.
Ookla is a global leader in network intelligence and connectivity insights.
CEO, Farid Mohammed says this award is a validation of the company's efforts to provide superior internet services and positive experiences for customers.
Article continues after advertisement
Mohammed says they are driven to provide unparalleled connectivity.
"Digicel Fiji has been at the forefront of driving Fiji's digital transformation agenda, enabling a digitally connected and digitally aware society via its robust network, smart solutions, and collaborative partnerships."
Mohammed says the company has expanded its coverage and increased network capacity over the last three years – this has seen a positive impact on the quality of their services.
He says they will continue to strive to offer the best network and services.