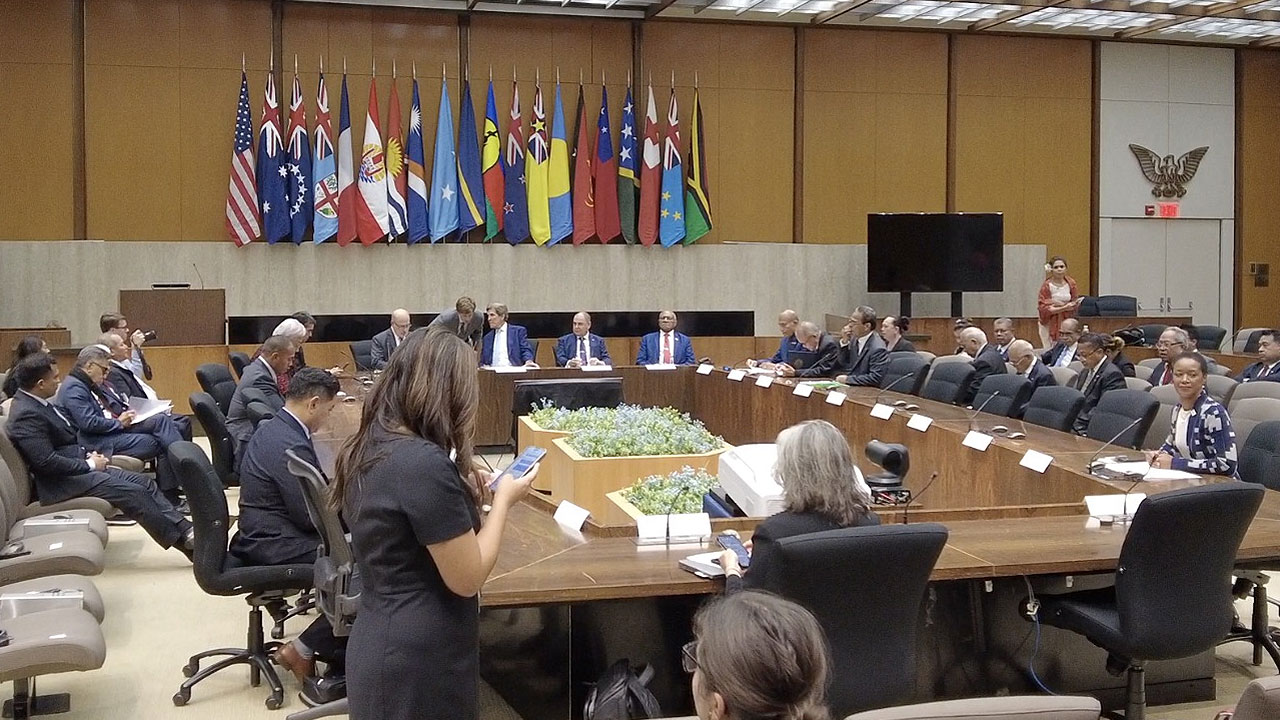 [Source: Fiji Government/ Facebook]
Prime Minister Sitiveni Rabuka has emphasized on the escalating existential threat posed by climate change.
Speaking at the U.S-Pacific Island Leaders Roundtable on Climate Resilience, Rabuka stressed that Fiji, in particular, faces intensifying and more frequent tropical cyclones, which are increasingly regarded as the new norm.
The roundtable provided an important platform for discussions on climate action, emphasizing the urgency of collective global efforts to combat the crisis.
Article continues after advertisement
Rabuka joined the United States Special Presidential Envoy for Climate, Secretary John Kerry, and Pacific leaders at the roundtable that was held at the Department of State in Washington, D.C. today.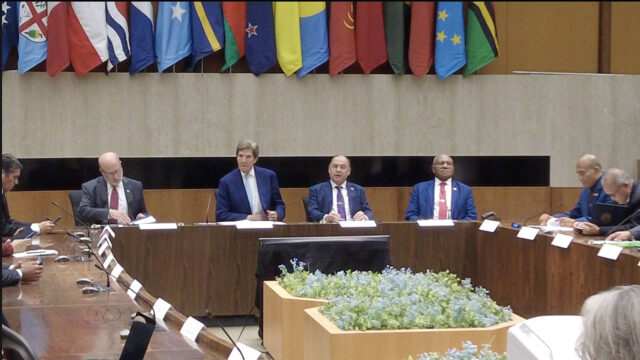 [Source: Fiji Government/ Facebook]
It was organised as part of the US-Pacific Islands Forum Leaders' Summit and focused on addressing climate change and enhancing resilience.
This initiative is part of the ongoing US-Pacific Islands Forum Leaders' Summit.
The United States, the second-largest greenhouse gas emitter globally, is committed to taking robust climate action.
President Biden pledged to quadruple U.S. climate support for developing countries, reaching over $22 billion annually by 2024.
This pledge reaffirms support for the $100 billion finance pledge collectively made by developed countries under the Paris Agreement.
On August 16, 2022, President Biden signed the 'Inflation Reduction Act' (IRA), a landmark climate policy in U.S. history.
The IRA sets the nation on a path to achieve its climate commitments, including reducing greenhouse gas emissions by half by 2030 compared to 2005 levels.