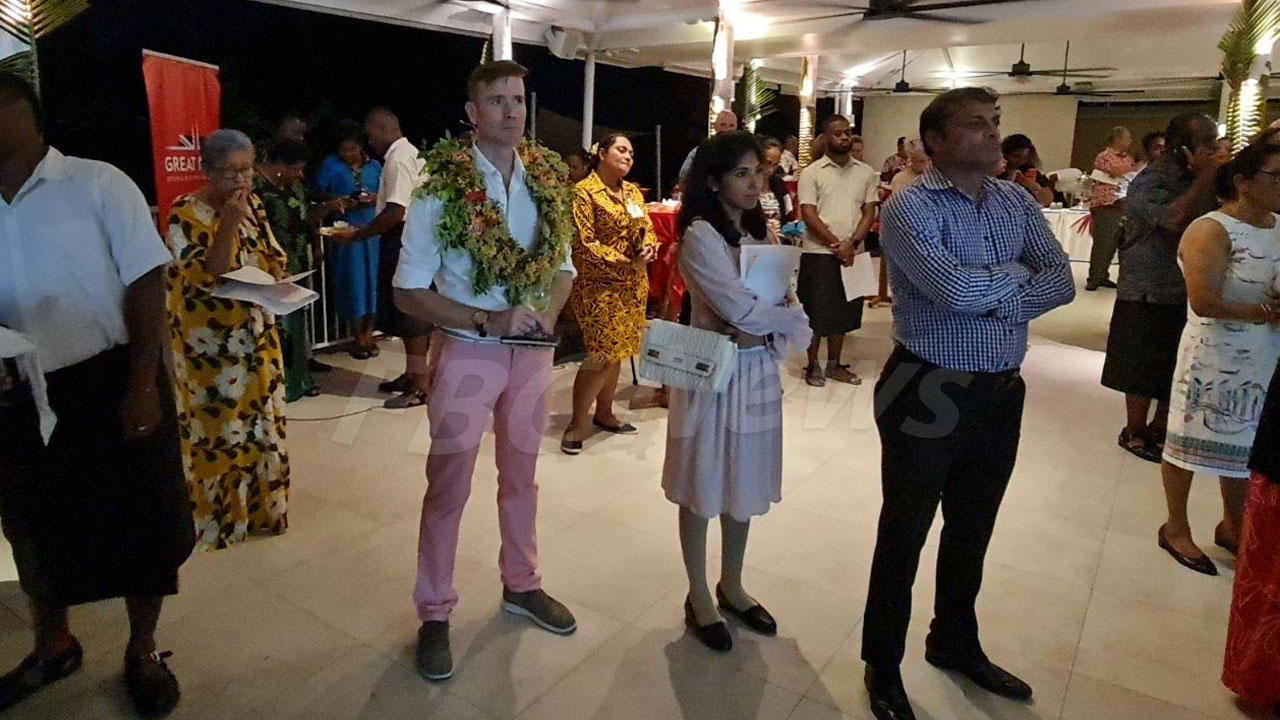 The British High Commissioner to Fiji, Doctor Brian Jones, hosted a fundraising event for the Colonial War Memorial Hospital at his residence yesterday.
The event was aimed at raising funds to restore the national hospital and saw a gathering of people and heads of different businesses, contributing towards the cause.
"We want to be a close friend of the hospital. We want to do whatever we can to support the Board of Visitors in their work, support the Honorable Minister. And where there is a private sector solution to something, there's no need for donors or anyone else to come in with handouts. It was very clear to me that the people of Fiji, the business of Fiji, is a very strong community and they want to take care of their own health facilities. So if I can play a small part in facilitating that, offering our premises here to bring people together, then that's a good job. And I look forward to welcoming the Board of Visitors again to look at the other hospitals in Fiji, bringing in supporters and trying to structure some of that work to make sure that everyone in Fiji has access to safe medical care."
Article continues after advertisement
Jones expressed his gratitude towards the recent cleanup campaign at the CWM hospital and praised the business community in Fiji for being a strong community that takes care of its health facilities.
He anticipates raising $300,000.