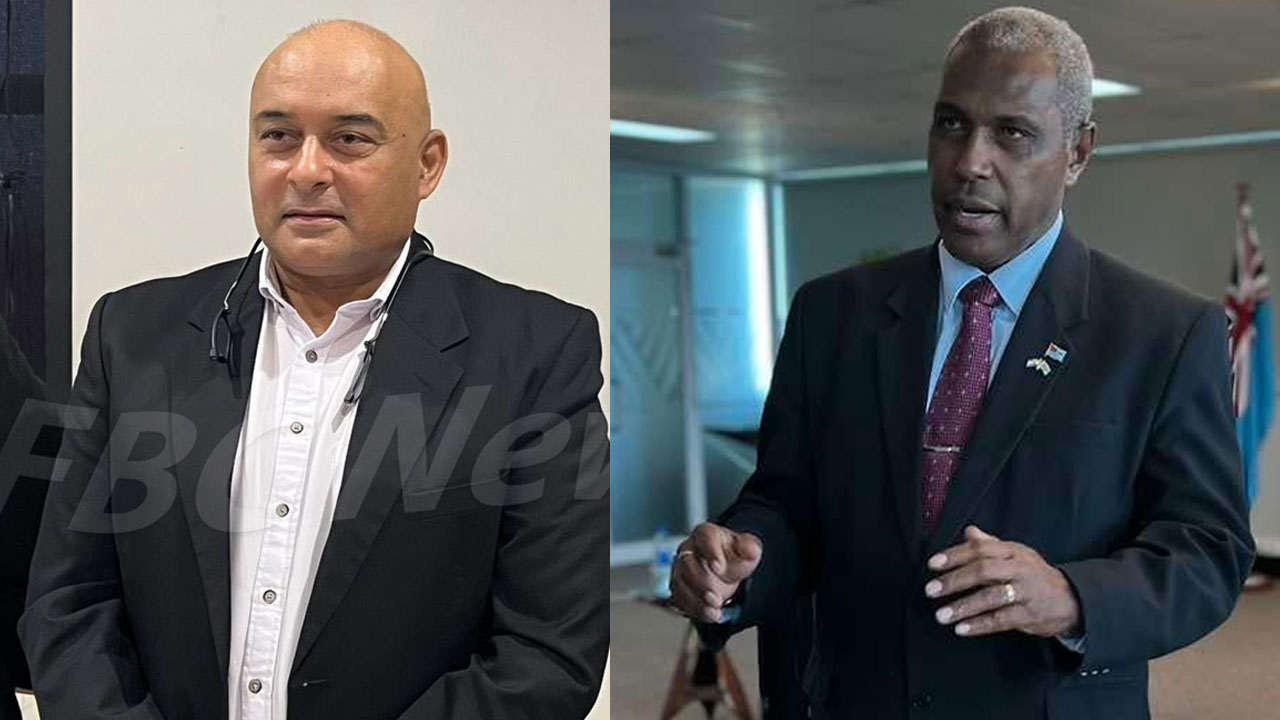 FBC Chairman Ajay Amrit [left] and Attorney-General Siromi Turaga.
Attorney-General Siromi Turaga has defended the appointment of the new Chair of the Fijian Broadcasting Corporation, Ajay Amrit.
Turaga says Amrit had resigned from The People's Alliance prior to his new appointment.
He made the comment in response to a statement made by the former Attorney General and FijiFirst Secretary, Aiyaz Sayed-Khaiyum.
Article continues after advertisement
During a press conference, Sayed-Khaiyum stated that an advertisement for new government board members had been posted and that the deadline for applications was January 31.
However, the FBC Chairman announced his chairmanship on January 16.
Turaga says it is normal for a board to announce their appointment.
"He seems to have particular animosity on this issue. Other Board Chairs have had press conferences and there's nothing wrong with it."
He adds that ministers have powers to appoint and remove certain boards.
He also states that there is no requirement to advertise acting positions in government.