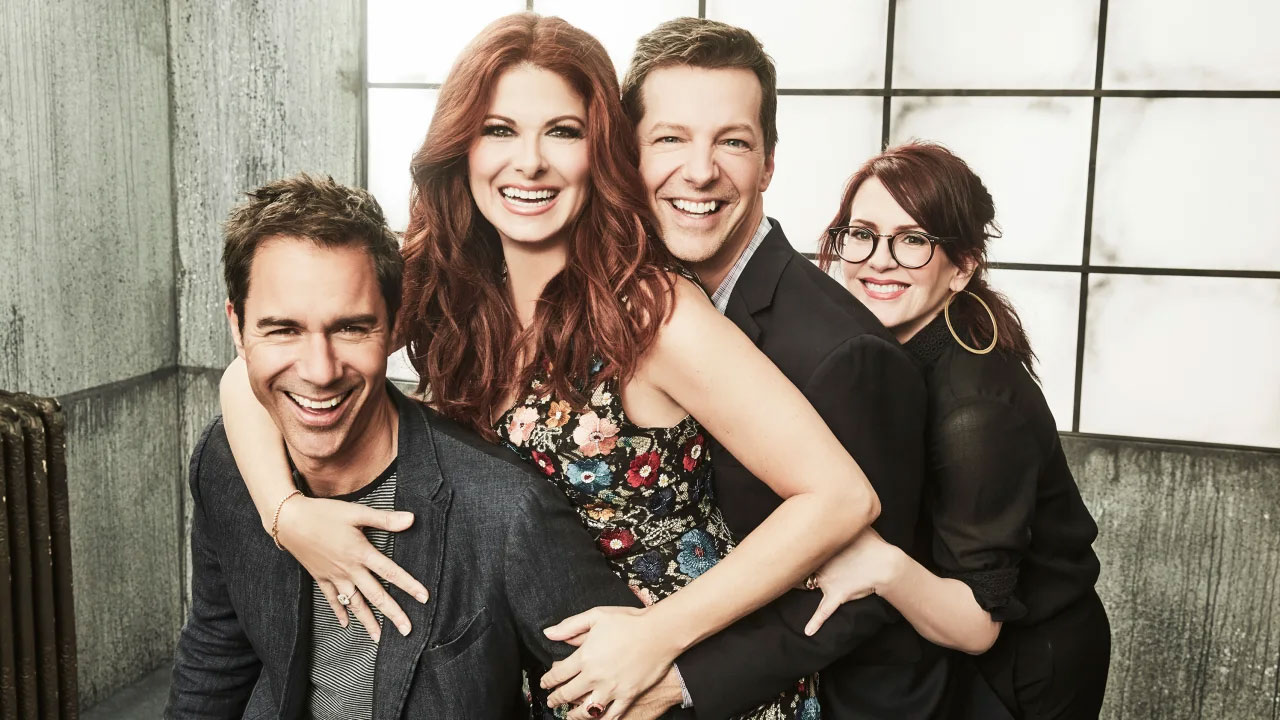 [Source: CNN Entertainment]
It took a bottle of vodka and a drunken evening for producers to convince Debra Messing to read for the part of Grace Adler on "Will & Grace."
She was tired and overworked, but once she did, she knew the script was special.
"We shot the pilot like two months after Ellen DeGeneres was fired when she came out as gay," Messing said in June at "PaleyImpact: The Impact of Will and Grace: 25 Years Later," moderated by Isaac Mizrahi. "I just remember going two episodes, maybe three until we get canceled."
Article continues after advertisement
It aired for 246 episodes before ending in 2020, 11 seasons after debuting on September 21, 1998 in a television landscape that looked much different for the LGBTQ+ community than the one that existed when the show's reboot ended – inarguably, a shift that was, at least in part, thanks to "Will & Grace."
Created by Max Mutchnick and David Kohan, the series was part of NBC's Thursday night Must See TV lineup and told the story of two co-dependent best friends – Messing's interior designer character and lawyer Will Truman (Eric McCormack) – who live together as roommates in New York City.
The duo's friends included Grace's assistant Karen Walker (Megan Mullally), an alcoholic socialite whose husband was in jail, and actor Jack McFarland, played by Sean Hayes. Its depiction of single, urbanites – some gay, some straight – was considered groundbreaking at the time.
"I was conflicted at that time," Hayes, who is gay and whose character was gay, told Jake Tapper in 2017. "I don't have the DNA to be a spokesperson of any group of people. It's just not who I am."
He admitted, "at that time, I was too young to know how to handle any of the pressure and anxiety that was thrust upon me."
"I was just an actor happy to get a job, but now that I'm a little holder and hopefully – knock on wood – a little wiser, I can better communicate my feelings," he said.
McCormack said that despite some restrictions on scripts' subject matter, the show began to "educate people a little bit" by making jokes that got past network censors who didn't even know what they meant.
"I loved that," he said at the Paley event.
Kohan said that anytime they found they had avoided a topic, they then wrote it into the show.
"Why aren't we seeing Will kissing his boyfriend? Let's write it in, that became a story," he said at the Paley event. That Season 2 episode, titled "Acting Out," showed Will kiss Jack in front of Al Roker in the "Today" show audience.
There were many more trailblazing episodes, including Will's coming out episode in the third season of its original run. The show contained a flashback to when Will came out to Grace when the two were dating in college.
"I remember that as being a powerful episode both on the page and on the stage," Mutchnick told The Hollywood Reporter.