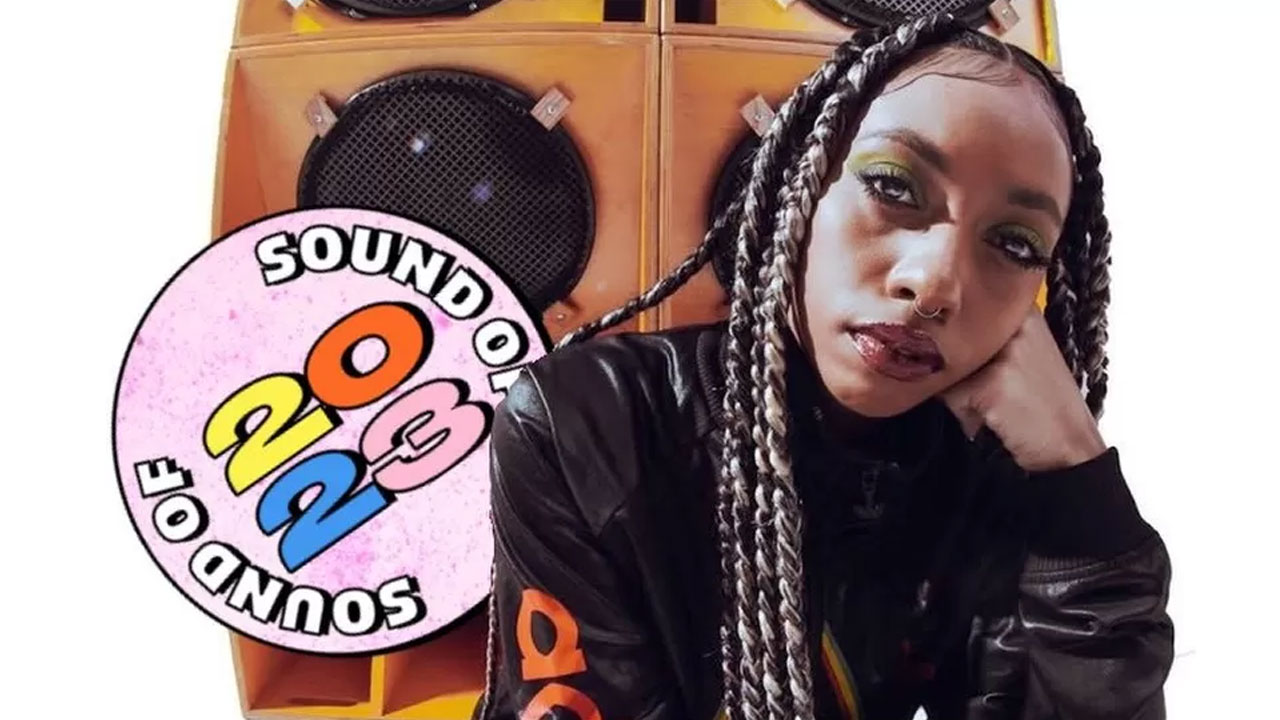 Nia Archives is at the forefront of the revival in jungle music. [Source: BBC Entertainment]
Last year, Nia Archives discovered just how hectic the life of a touring musician can be.
The 23-year-old emerged from lockdown with a globe-trotting schedule of DJ sets and live shows, including three separate performances at Glastonbury in June.
"It all happened at once and I didn't know what to expect," she says. "For example, going to Australia and doing loads of shows means taking flights every day.
Article continues after advertisement
"Next year I'll know what makes me feel better: I might want a face mask and I'll need to have fruit on my rider. Because I can't eat burgers every day. It ruins you."
Those life hacks are going to be essential – because Nia's diary is only going to get busier.
Over the last 12 months, the Bradford-born, Leeds-raised musician has set dancefloors alight with tracks like the bouncing club smash Mash Up The Dance and the samba-infused anthem Baianá.
They've already earned her an NME Award for best producer and a Mobo for the best electronic artist. Now she's come third in the BBC's Sound Of 2023, positioning the musician for a mainstream crossover in the next 12 months.
Her songs are rooted in her dual cultural identity, blending the distorted bass of Jamaican Soundsystem culture with the dark introspection of British indie. But most of all, she's known for reviving the sawtooth breakbeats and frenetic energy of the jungle.
It's a genre of music she grew up with. Nia's nana had a Soundsystem in her house and would soundtrack family gatherings with tracks by Goldie, Roni Size and Shy FX, alongside classics of gospel, soul and R&B.
But Nia says she "never knew the name" of the style she's become associated with.
"For example, I loved Emeli Sandé when I was like 12. Her first album was a big deal to me, and Heaven is a drum and bass song. So I always gravitated to that kind of music but I didn't know what it was."
Music wasn't the only thing her nana gave her. Every weekend, the elder Archives ran a community school in Bradford, where Nia first learned about her family's history as part of the Windrush generation.
"I'd go there every Saturday and learn about black history because we never really got taught about our ancestors and all that stuff in school," she says.
"I remember when I was in year three, they said, 'You've got to come and do a presentation about a celebrity', and everyone chose, like, Wayne Rooney. But I did Rosa Parks. I remember my teacher cried because she didn't expect it."
A studious child, she also devoured her nana's book collection, returning frequently to Maya Angelou's I Know Why the Caged Bird Sings, a lyrical and evocative memoir of growing up amid the racism of the American South of the 1930s.
"She transformed her pain into poetry, and I definitely take inspiration from that," says Nia, who sampled Angelou's most famous poem, Still I Rise, on her recent EP, Forbidden Feelingz.
"A lot of people who listen to my music might not know these elements of history, so I feel empowered to educate people," she told Apple Music about the song.
"I like to write songs that aren't just what you'd expect."