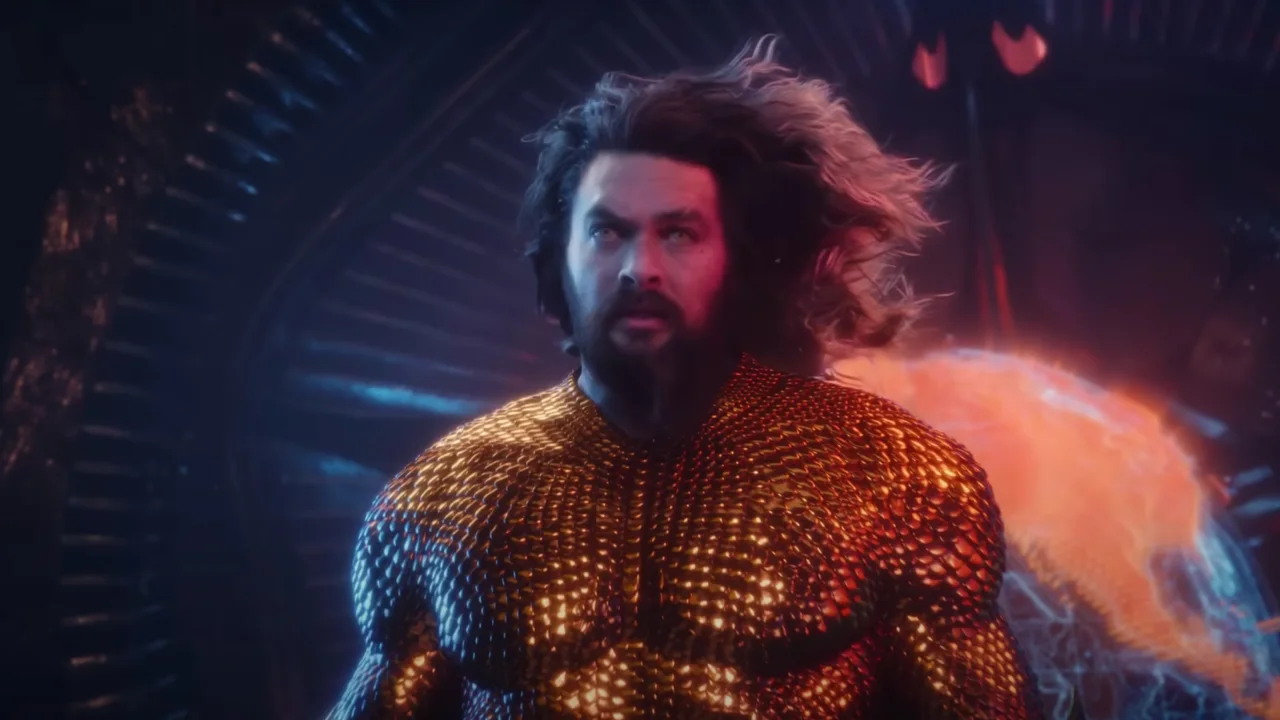 Jason Momoa as Aquaman in "Aquaman and the Lost Kingdom". [Source: CNN Entertainment]
A new trailer for "Aquaman and the Lost Kingdom" starts with a peaceful Jason Momoa and his infant son studying fish in a tank.
Momoa's character says, "You and me, son. We're special: We're connected to the land and the sea. I can't wait to show you all the awesome this world can be."
But their peace is soon interrupted when Black Manta returns to try to kill Aquaman.
Article continues after advertisement
Aquaman and Orm will join forces to "protect their kingdom and save the world from irreversible destruction."
Joining the cast is Nicole Kidman as Aquaman and Orm's mother and Temuera Morrison as Arthur's human father.
The Warner Bros. "Aquaman and the Lost Kingdom" is set for release on Dec. 22. CNN and Warner Bros. are both part of Warner Bros. Discovery.