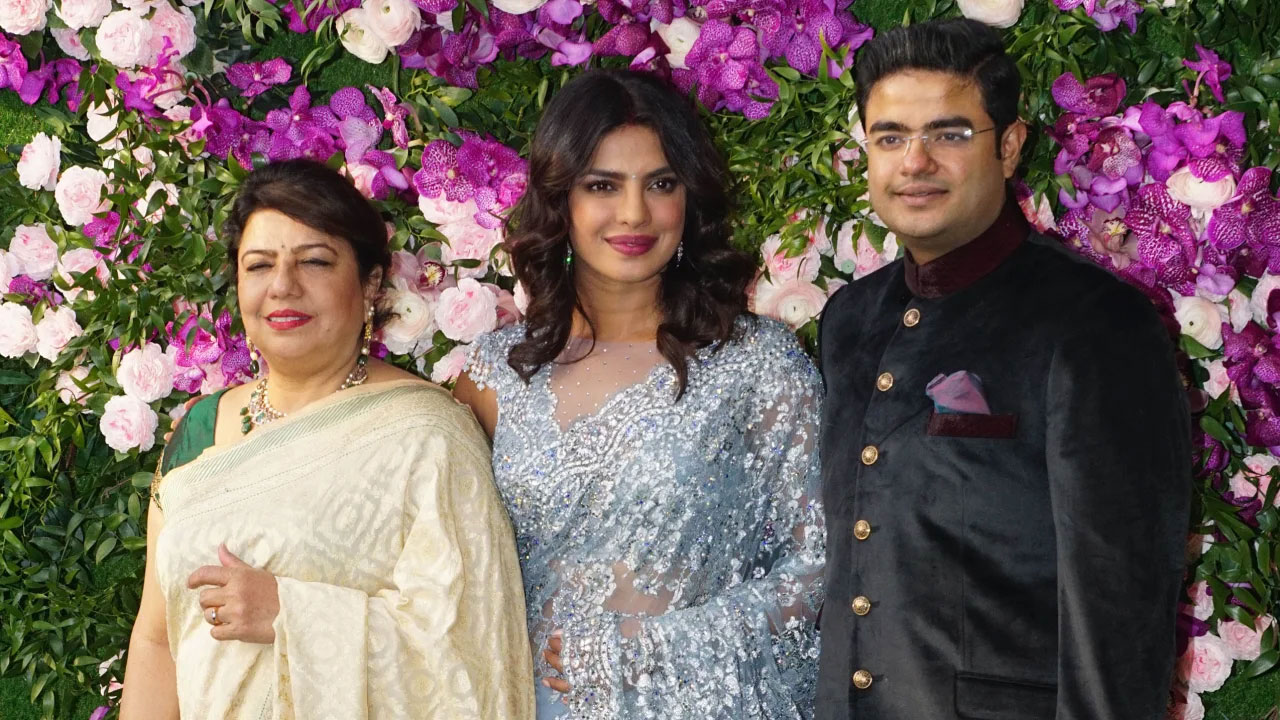 [Source: CNN Entertainment]
Priyanka Chopra Jonas's journey in the limelight began in 2000 when she was crowned Miss World – thanks in part to a nudge from her younger brother, Siddharth Chopra.
In a new interview with CNN's Chris Wallace, the "Citadel" star says that it was her brother who encouraged her to pursue the international pageant because he wanted her out of the house after she came back from a trip to America.
"We just had one guest room," Chopra Jonas told Wallace, adding that their father said at the time, "'She's a young woman. She needs her space.'" The "Quantico" star added that her dad "just kicked my brother out, who was 10 years old, and gave him the hallway."
Article continues after advertisement
She jokes that while he was sleeping in the hallway, she "may have shoved it in his face" that she had a bedroom, once his, all to herself.
"He hatched this elaborate plan which gave me my career," she said. "Technically, he got his room back."
The Miss World 2000 pageant put Chopra Jonas on an international stage that led her screen career we know today.
After winning the pageant, Chopra Jonas appeared in a number of Bollywood films in India and became a huge star in her home country into the 2010s. Ultimately, she told Wallace, she wanted to "spread my wings" and began looking toward a move to America.
"I had the opportunity to do pop music for a hot second," she said, which is the opportunity that eventually brought her to the US.
One of Chopra Jonas's first forays in the world of US pop music came when her 2010 single, "In My City," was featured in the opening for the NFL's Thursday Night Football programming. The multi-hyphenate remembers the not-so-nice reactions on social media about her appearance in the spot.
"NFL Network got a lot of tweets and stuff," she said, recalling that some of the questions people posed on Twitter were "Who's she? Who's this person? And why should she be on American TV?"
Chopra Jonas said at the time, "of course" these comments were "hurtful," but it didn't stop her. She's since found ways to protect herself by "letting my work speak for itself. The best shut-down to people like that who said that I didn't belong is to belong."