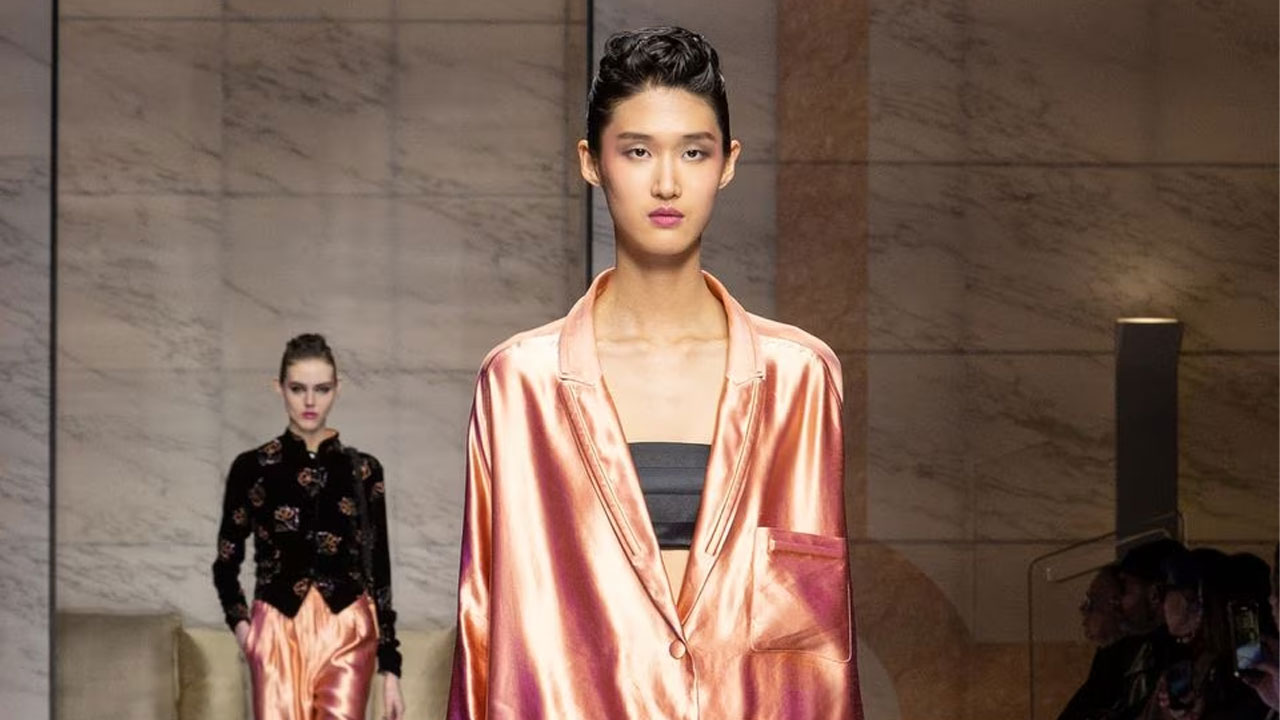 [Source: Reuters]
Giorgio Armani offered plenty of soft, fluid looks at his Milan Fashion Week show on Sunday.
The veteran Italian designer presented the autumn/winter 2023 collection for his main, eponymous line.
The 88-year-old, affectionately called "King Giorgio" in his home country, opened the show with beige and bronze creations – smooth long dresses and roomy trousers, loose macs and tops.
Article continues after advertisement
Models wore silky pajama-like shirts and trousers as well as dresses. Some designs were worn layered: elongated jackets or long dresses on top of trousers.
Armani also used plenty of black, mixing it namely with pink for ensuing designs – day wear including velvet pinstripe suits and black jackets worn with shiny pink trousers, or black dresses with pink floral embroidery for the evening. Beaded belts or sequins added shine to black evening suits and frocks.
Accessories included two-tone brogues as well as fringed shawls and berets with beaded fringes.
Armani presented the winter collection for his second line, Emporio Armani, on Thursday.
Milan Fashion Week wraps on Monday.