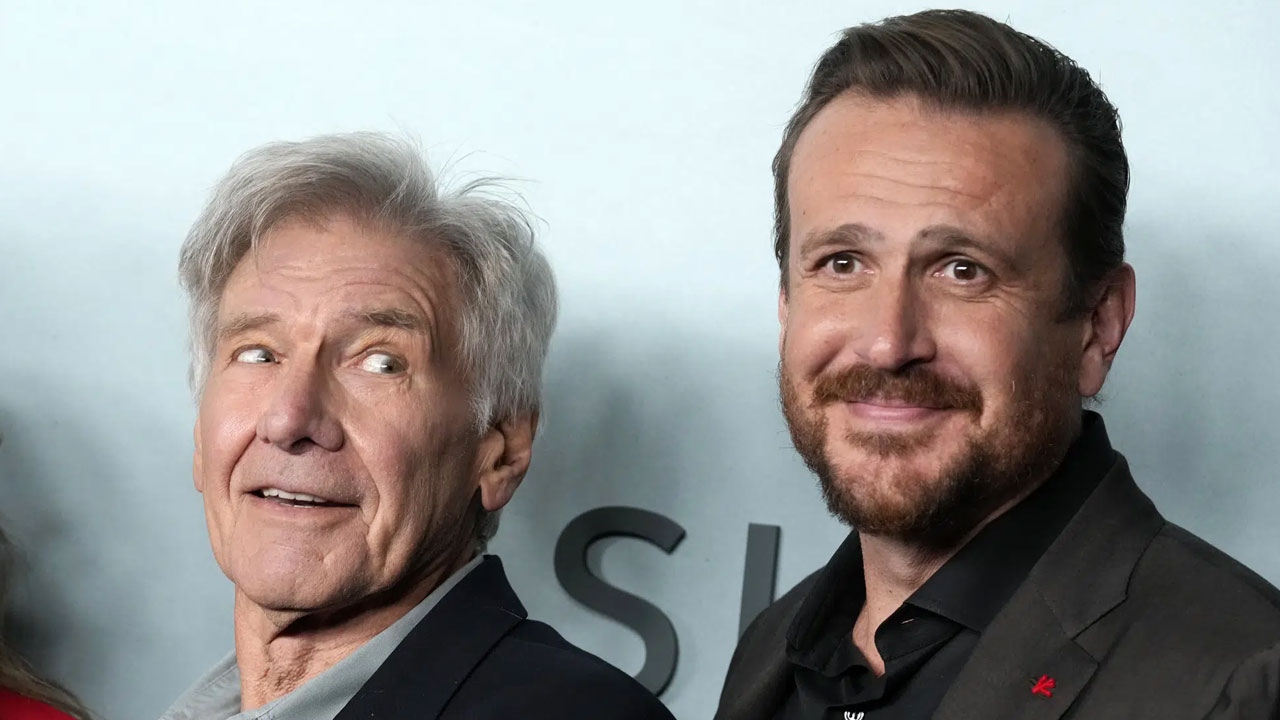 [Source: AP]
When Bill Lawrence was developing his new Apple TV+ comedy "Shrinking," he introduced one character in the pilot script as a "Harrison Ford-type" — but never dreamed he would get the real deal.
Although the showrunner has had comedy success working with big names and executive-producing hits like "Scrubs," "Cougar Town" and "Ted Lasso," nabbing a huge movie star like Ford seemed unrealistic. But he decided to take a shot and send Ford the script.
He was gobsmacked when the "Indiana Jones" actor liked the story and eventually agreed to play the part of a tough therapist who works with star Jason Segel in a mental health practice.
Article continues after advertisement
"If he had not shown up on set, I would not have been shocked," Lawrence told the Associated Press in a recent interview. "But he showed up. He's lovely, he's inspiring. He's 80 years old and still challenging himself."
For "Shrinking" — which starts streaming Friday — Lawrence teamed with Segel and writer Brett Goldstein (also Roy Kent in "Ted Lasso" ) to help create and write the show. They had the lofty goal of making a comedy about grief, set it in an office shared by therapists and starring Segel, Ford, Jessica Williams, and Christa Miller.
Segel plays a character whose wife dies suddenly, leaving the father of a teen daughter lost and willing to ignore his ethics to start telling his patients what he really thinks. Ford's character is a curmudgeonly colleague and mentor who delivers zingers with restrained glee.
Lawrence calls working with Ford a "career highlight," and says there's only one downside.
"Everybody's terrified of … telling him to do anything," Lawrence said with a laugh. "But he's so much fun to work with. Every scene gets ruined — at least one take — by me or one of the actors in the middle of it going 'It's Harrison Ford!' It's crazy."
Goldstein — who isn't acting in this show but serves as another executive producer — describes Ford as "dream casting" and says they still don't know how they got him.
"He really loved the scripts and related to a lot of the aspects of the character," Goldstein said. "We talked to him a lot about character, and it was so easy that … I feel like I should have had to complete a series of Herculean tasks to get him, you know what I mean?"