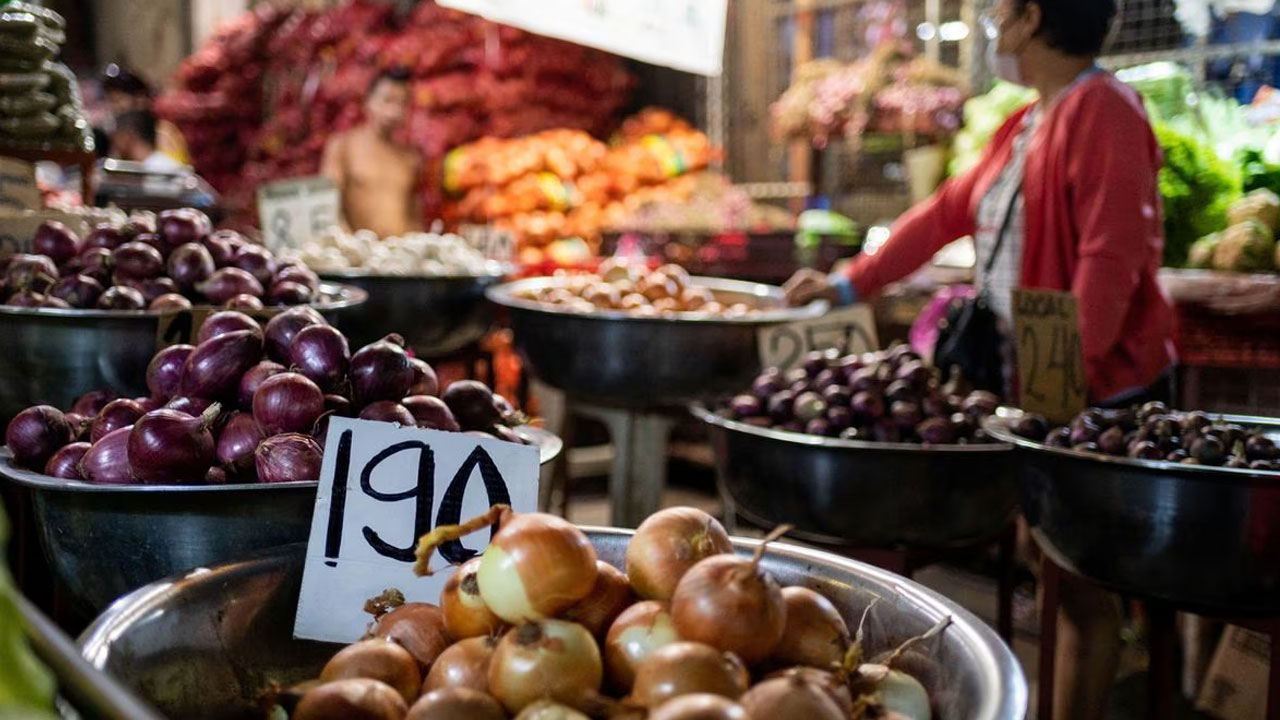 [Source: Reuters]
Putting quality over profit during inflationary times, Manila restaurant manager Ely Cundangan has refused to mess with her signature beef marrow stew – the same amount of onions must go in the pot no matter what.
Elected last June, President Ferdinand Marcos Jr has struggled to fulfil campaign promises to bring down inflation, which hit 8.7% in January, driven by an 11.2% jump in food prices, the biggest since 2009.
Like the rest of the world, the Philippines is having to pay a lot more for energy imports, but it is the steepling prices of staple foodstuffs that has become most hard to stomach.
Article continues after advertisement
The cost of onions – a mainstay in almost all Philippine dishes – shot up from around pesos 70 pesos ($1.28) a kilo in April to as much as 700 pesos in December, making them more expensive than meat.
Awkwardly for Marcos, who also holds the agriculture portfolio, the onion shortages stemmed largely from import delays. Imported onions, bought mostly from India and China, require sanitary and phytosanitary permits for quarantine and biosecurity purposes.
Acknowledging that part of the fault lay with poor planning, Marcos has acted to speed up imports and prices have tumbled from December's highs, but rates in a Manila wet market are still around double the year-ago levels.
Consumer frustration is limited for now to social media memes, with some finding humour the best way to deal with hardship.
A bride from Iloilo city became the talk of the town after she walked down the aisle with a bouquet of onions, while one enterprising florist in the capital sold bouquets festooned with onions and chillies for Valentine's Day.
Earlier this month, a branch of Japan Home Centre, a popular chain of retail stores in Manila, accepted onions as payment for a day, promising to donate the onions to food banks for families unable to afford the staple.
It is not just onions. Steep price rises for eggs and sugar have also whacked up the cost of putting food on the table.
Due to import delays and damage to crops from bad weather, the price of a kilo of sugar has nearly doubled to 100 pesos from a year ago, hitting beverage companies, while eggs, which cost 6 pesos a piece last year, were now selling at 10 pesos, as hatcheries are still reeling from outbreaks of avian flu.
Opposition politicians have criticised Marcos for not acting sooner to control spiralling prices, saying he should relinquish the agriculture portfolio and appoint a minister who can dedicate himself to the task.
And farmers are worried that the belated surge in imports will end up weakening prices just as they take their own onions to market during the February to April harvest season.