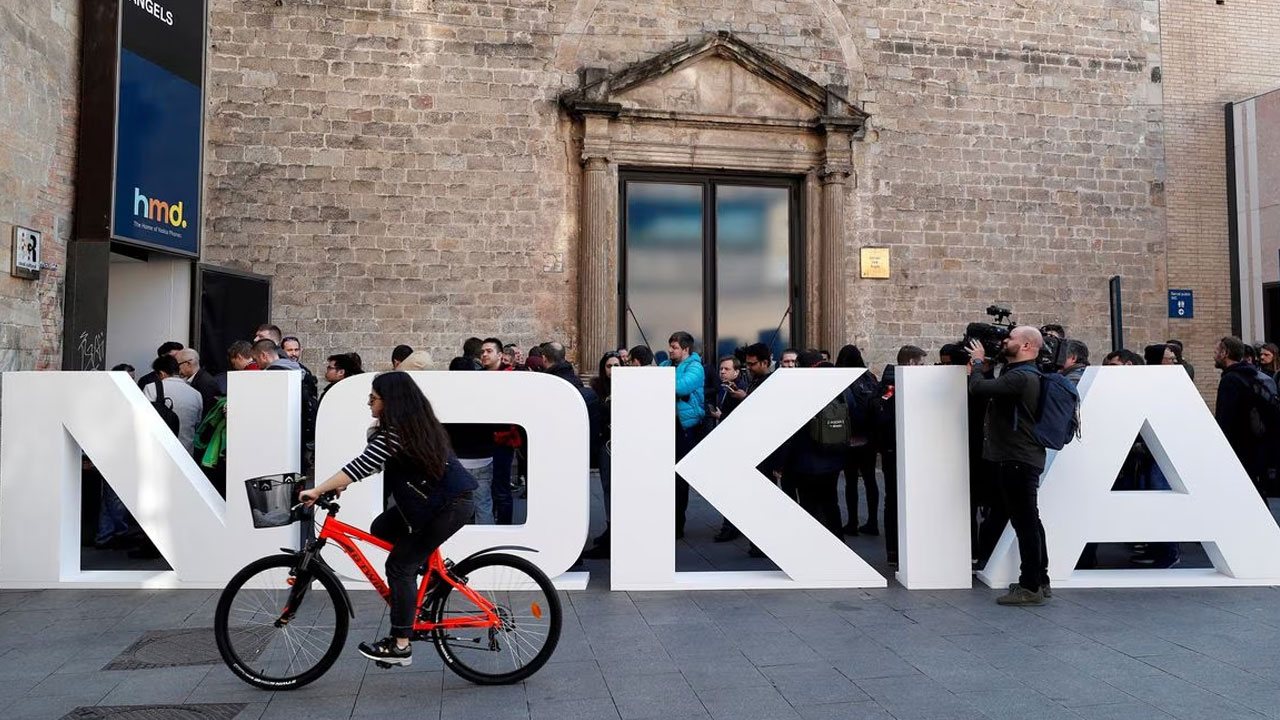 A cyclist rides past a Nokia logo during the Mobile World Congress in Barcelona, Spain February 25, 2018. [Source: Reuters]
HMD Global Oy, the licensee of Nokia-brand smartphones, said on Saturday it is developing capabilities and processes this year to bring 5G device production to Europe.
Europe has no big smartphone manufacturing presence, as all the major companies, including Apple (AAPL.O) and Samsung (005930.KS), make their phones in Asia to cut costs.
Finland-based HMD said in a news release it was working with a number of IT security partners on software modifications and thorough testing as the first stages of manufacturing and testing smartphones in Europe.
Article continues after advertisement
The company did not disclose where in Europe it plans to set up its factory.
The European Union has been encouraging companies to set up production in key sectors, introducing laws and offering subsidies as the bloc did for semiconductors with the European Chips Act.
HMD in 2016 signed an exclusive 10-year licensing agreement with Nokia Oyj (NOKIA.HE), once the world's largest phone maker, to make Nokia-branded smartphones and tablets.
Nokia had by that time lost the smartphone war and sold its entire handset business to Microsoft in 2014. It now focuses on telecoms network equipment.
HMD used Nokia's remaining phone patents and manufacturing facilities of Taiwan's Foxconn (2354.TW) to build a new line of smartphones to compete with other budget Android phone makers.
The company also unveiled three smartphones on Saturday – the Nokia G22, Nokia C32 and Nokia C22 – with three-day battery life and said it would begin repairing mobiles in collaboration with repair firm iFixit.