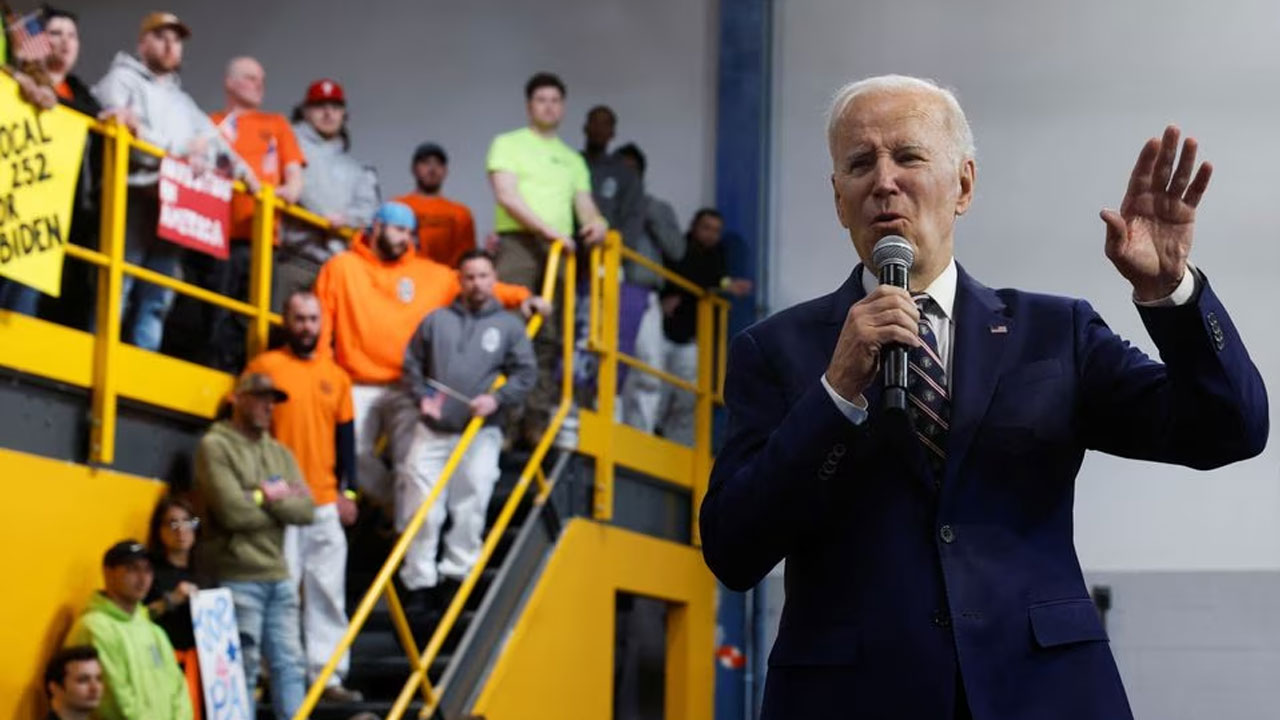 [Source: Reuters]
U.S. President Joe Biden unveiled plans for government spending and higher taxes on the wealthy, choosing the swing state of Pennsylvania to reveal his playbook for an expected 2024 re-election bid.
Speaking at a Philadelphia union hall, the Democratic president challenged his Republican opposition on fiscal responsibility, highlighting plans to cut the nation's deficit by nearly $3 trillion over 10 years by raising taxes on those earning more than $400,000 a year.
Overall, the budget would increase federal spending in the twelve months starting in October to $6.8 trillion from the $6.2 trillion spent in the 2022 fiscal year.
Article continues after advertisement
"For too long, working people been breaking their necks, the economy's left them behind – working people like you – while those at the top get away with everything," Biden told the Pennsylvania blue-collar workers, a group he targeted in his 2020 presidential campaign.
Biden's budget proposal already faces stiff opposition from Republican lawmakers emboldened by winning control of the House of Representatives in November's midterm elections. Large parts of his agenda are unlikely ever to be enacted by this Congress.
The plan, however, is a political statement that directly challenges Republican House Speaker Kevin McCarthy's threats to block an increase in the $31.4 trillion limit on federal borrowing unless Biden agrees to rein in federal spending.