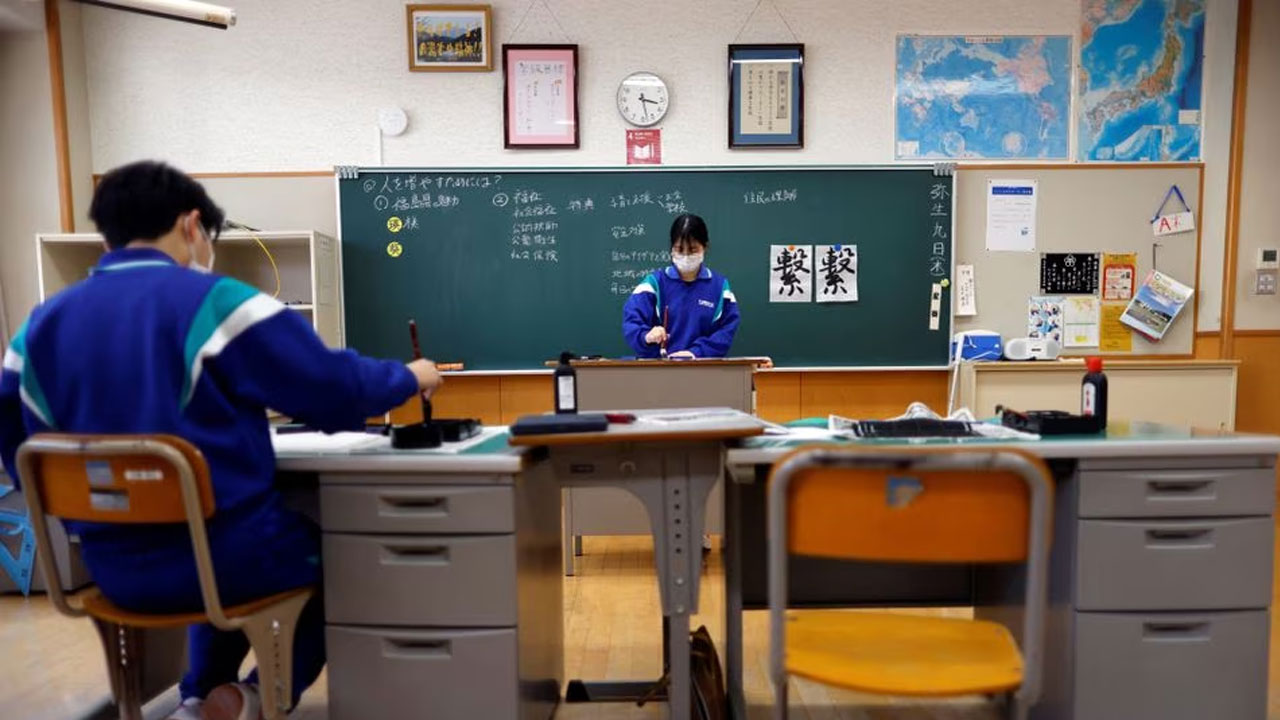 [Source: Reuters]
As Eita Sato and Aoi Hoshi walked towards their junior high school graduation ceremony, their footsteps echoed in polished halls once crowded and noisy with students.
The two were the only graduates of Yumoto Junior High in a mountainous part of northern Japan – and the last. The 76-year-old school will shut its doors for good when the school year ends on Friday.
"We heard rumours about the school closure in our second year, but I didn't imagine it would actually happen. I was shocked," Eita, who like Aoi is 15, said.
Article continues after advertisement
As Japan's birthrate plunges faster than expected, school closures have picked up pace especially in rural areas like Ten-ei, a mountainous skiing and hotspring area in Fukushima prefecture, dealing a further blow to regions already struggling with depopulation.
Falling births are an Asian regional issue, with the costs of raising children dampening birthrates in neighbouring South Korea and China. But Japan's situation is especially critical.
Prime Minister Fumio Kishida has pledged "unprecedented measures" to boost the birthrate, including doubling the budget for child-related policies, and says maintaining the educational environment is crucial.
But little has helped so far.
Births tumbled below 800,000 in 2022, a new record low, according to government estimates and eight years earlier than expected, dealing a knockout blow to smaller public schools that are often the heart of rural towns and villages.
About 450 close every year, government data shows. Between 2002 and 2020, nearly 9,000 shut their doors forever, making it hard for remote areas to lure in new and younger residents.
"I'm worried that people won't consider this area as a place to relocate to start a family if there is no junior high school," said Eita's mother Masumi, also a Yumoto graduate.