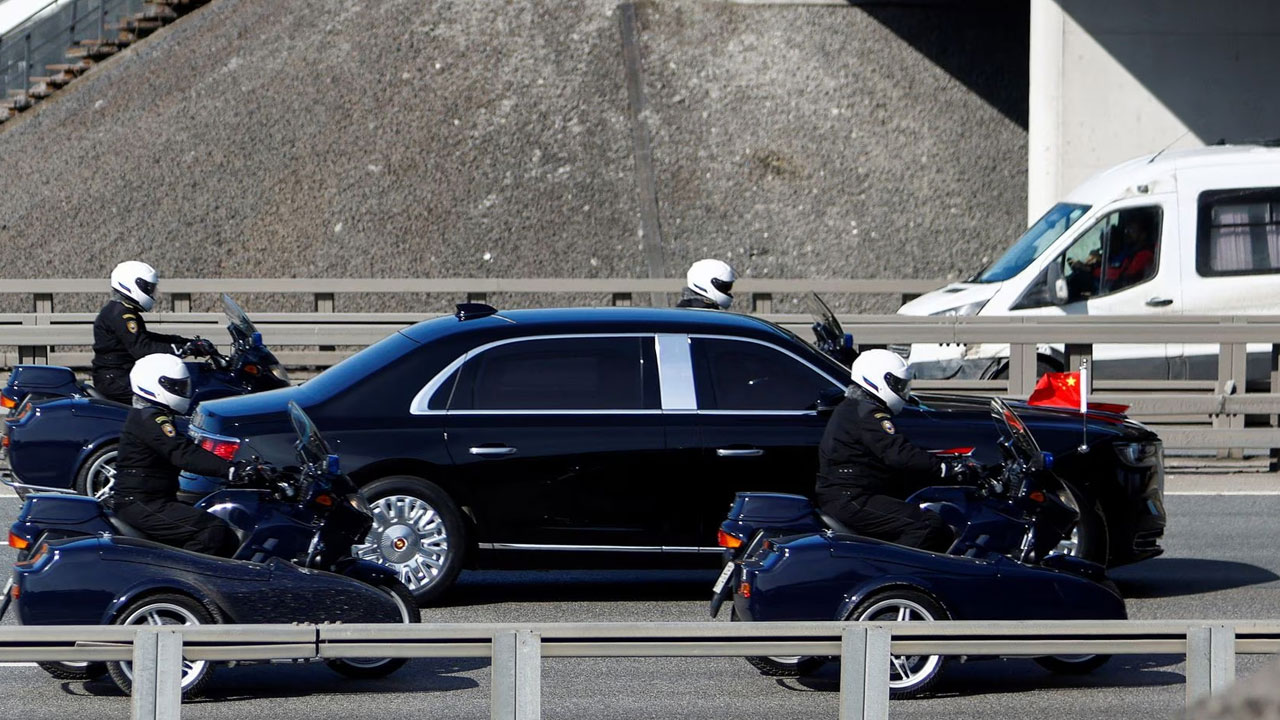 A view shows a car of a motorcade transporting members of the Chinese delegation, including President Xi Jinping, upon their arrival in Moscow, Russia [Source: Reuters]
Vladimir Putin hosted his "dear friend" Xi Jinping for dinner in the Kremlin on Monday, showing off his relationship with his most powerful ally just days after an international court called for the Russian president's arrest for war crimes in Ukraine.
RUSSIA-CHINA
* Xi is the first world leader to meet Putin since the International Criminal Court (ICC) issued an arrest warrant for the Russian leader on Friday over the deportation of Ukrainian children to Russia since the start of the war.
* Putin told Xi that he viewed China's proposals for a resolution of the Ukraine conflict with respect.
* Ukraine urged China to use its influence to end the war, even though Beijing's proposals were met with scepticism by its Western allies.
Article continues after advertisement
* The White House urged Xi to use his visit to tell Putin to respect Ukraine's sovereignty and end the war even as Washington earlier denounced its timing, saying it provided Moscow with "diplomatic cover" to commit further crimes.