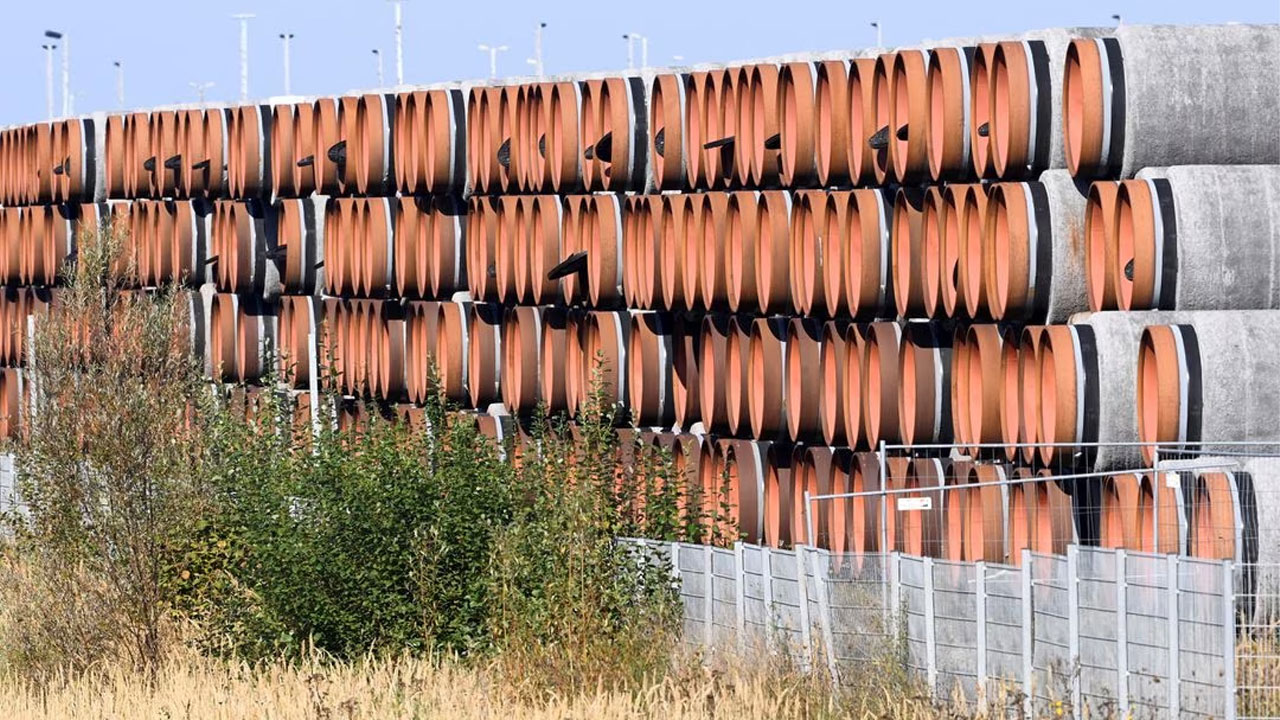 [Source: Reuters]
High levels of gas storage, lower energy prices and new sources of fuel mean Europe is heading into a second winter with scarce Russian gas in a more comfortable position than a year ago.
After decades of relying on Russia to supply cheap gas, resuming that dependency became more unlikely than ever following the unexplained explosions a year ago today that hit the Nord Stream pipelines running under the Baltic Sea from Russia to Germany.
Before Russia's invasion of Ukraine, the Nord Stream 1 pipeline had accounted for 15% of Europe's gas imports in 2021, according to the Oxford Institute for Energy Studies. A second Nord Stream 2 link was planned but never operated.
Article continues after advertisement
At the time of the pipeline attack, European gas prices were three times higher than before Russia invaded Ukraine and industries were cutting output to contain gas costs.
Now prices are much lower. European gas benchmark the front month contract on the Dutch Title Transfer Facility is trading at around 40 euros compared with 180 euros a year ago.
Policymakers and industry remain sensitive to price risks as economies are fragile and inflation high, but they say they have addressed Russia's power to add to the problem.
"Our biggest risk was that Russia can manipulate our energy markets," EU Energy Commissioner Kadri Simson told Reuters. "They don't have this leverage any more."
The bloc, she said, has quickly improved its ability to transport alternative supplies.
Before its invasion of Ukraine, Russia sent around 155 billion cubic metres (bcm) of gas to Europe each year, mostly via pipelines, according to EU figures.
In 2022, piped gas imports to the EU dropped to 60 bcm. This year, the EU expects them to fall to 20 bcm.
Coping with the shortfall has required tackling supply and demand.
On the supply side, Norway has replaced Russia as the EU's biggest pipeline gas supplier and liquefied natural gas (LNG) imports have surged, led by supplies from the United States.
New pipelines to carry non-Russian gas opened last year in Greece and Poland. Finland, Germany, Italy and the Netherlands opened LNG import terminals and more are planned in France and Greece.
Germany, previously Europe's biggest buyer of Russian gas, has been particularly focused on new infrastructure.
It has opened three floating storage and regasification (FSRU) vessels, able to import equivalent to 50%-60% of the 55 bcm/year Nord Stream 1 used to pipe in from Russia, SEB Commodities Analyst Ole Hvalbye said.
To shore up supplies, the EU began jointly buying non-Russian gas.
It also introduced back-up rules requiring countries to share gas with their neighbours in a crisis and agreed legal obligations for countries to fill gas storage, typically commercial sites used by companies to deal with seasonal variations in consumption.
Across the EU, gas storage caverns are now 95% full, Gas Infrastructure Europe data show. When completely full, they should cover about one third of the EU's winter gas demand.
A big factor in avoiding energy shortages has been the plunge in demand caused by high prices, although EU and government policies also promoted energy saving.
The weather played a part as a warm winter made it relatively easy to use less energy for heating and Europe emerged early this year from its peak season for gas demand with unusually full storage caverns, making it easier to replenish them this year.
Apart from uncertainties about this winter's weather, some analysts say the price of reduced energy use could be a permanent contraction of the bloc's industrial activity.
Europe's biggest economy Germany is expected to shrink this quarter as industry is in recession, according to the country's central bank.
Energy Aspects estimates 8% of the 2017-21 average industrial gas demand in Belgium, Britain, France, Germany, Italy, Portugal, the Netherlands and Spain may be gone for good by 2024.
"Europe has managed to swap out the [Russian] volumes. But in reality, this has only been possible at the expense of wider economic activity," Tom Marzec-Manser, head of gas analytics at ICIS, said.
Some of the reduction in gas demand has been driven by a more positive transition as Europe has increased its reliance on renewable energy.
Europe is expected to install 56 gigawatts (GW) of new renewable energy capacity in 2023 – enough to replace around 18 bcm of gas this year, Wood Mackenzie said.
Turning to the coming winter months, Gergely Molnar, gas analyst at the Paris-based International Energy Agency, said Europe was in "a quite comfortable place".
Analysts said a return to the record high prices seen last year – which peaked at 343 euros/MWh in August 2022 – is unlikely.
But globally, gas markets are unusually tight – posing the risk that Europe could face price spikes depending on exceptional weather or any further supply shocks, such as Russia cutting off the remaining pipeline gas and LNG it still supplies to Europe.
Any such spike would increase pressure on politicians when the EU, Britain, Poland and the Netherlands face elections in the next year in which the cost-of-living crisis is expected to be a dominant issue.
They could find themselves again trying to find funds to help with energy bills and incentivise more filling of storage whose cost is believed to have been many billions.
"You are talking about a much lower cost than in summer 2022. But that could still cost billions of euros," Jacob Mandel, Senior Associate at Aurora Energy Research said.