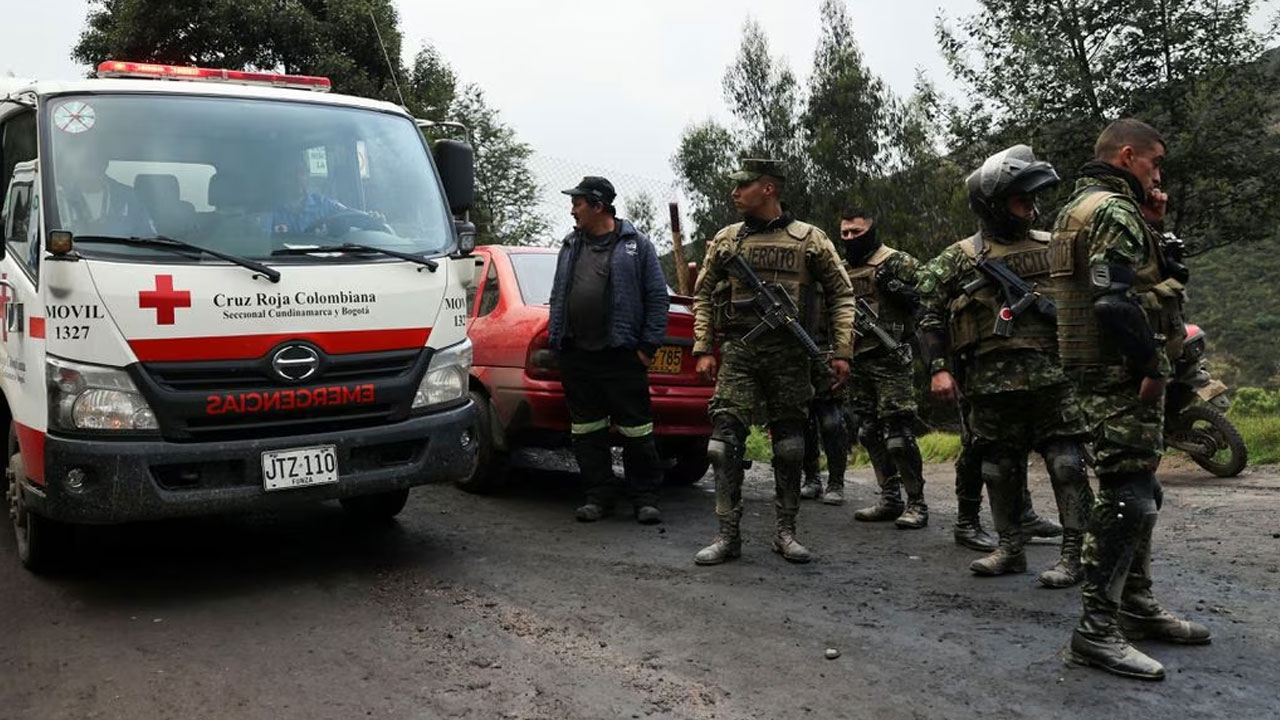 An ambulance arrives as rescue personnel continue the search for miners trapped following an explosion in a coal mine in Sutatausa, Colombia, March 15, 2023. [Source: Reuters]
Ten miners reported missing after an explosion caused by accumulated gas in coal mines in central Colombia have been found dead, raising the death toll to 21, authorities said.
The explosion in several adjoining coal mines took place late on Tuesday in a rural area of Sutatausa, about 75 km (46 miles) north of Bogota.
Every workplace death is not only a failure of companies, but also of society and the government, added Petro, who was elected partly on promises to shift the country from oil and coal, its two top exports, and toward renewable energy.
Article continues after advertisement
Activities at the mines have been suspended, the national mining agency said in its own tweet, and an investigation to establish the causes of the explosion will take place before a reopening can be considered.
Serious accidents are common at open pit and subterranean coal and gold mines in Colombia, mostly at illegal or informal operations and those without proper safety measures.
There were 117 accidents at mines in Colombia last year, according to the agency, killing 146 people.
The deadliest recent accident was in June 2010, when 73 people were killed in a mine explosion in the northwest.