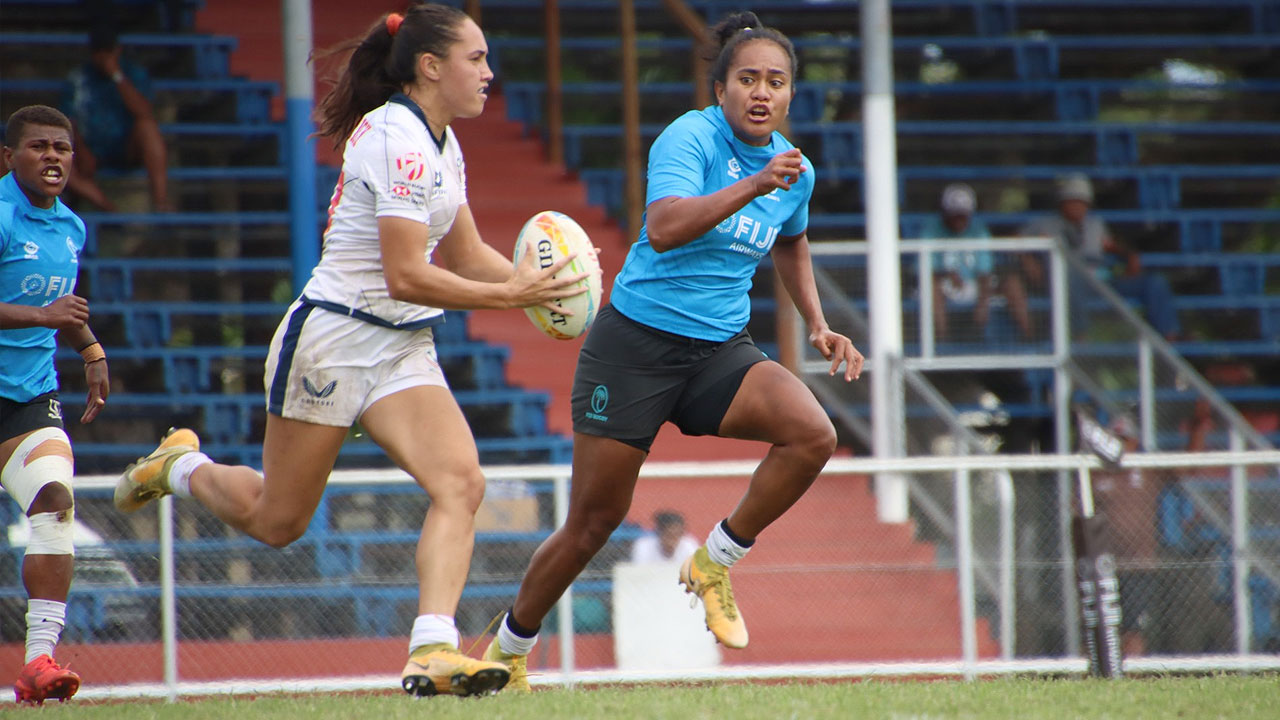 [Source: Fiji Rugby/ Facebook]
The Fijiana 7s team has lost their second game of the Fiji Airways Mini 7s International Tournament underway at Churchill Park.
The side was hammered 34-12 by Aussie Green.
They earlier lost 24-10 to France.
Article continues after advertisement
The match kicked off with Aussie Green establishing their dominance early on, outscoring the Fijiana in the first spell.
Tries were scored by Maddison Levi, Madison Aghby, and Don Du Toit, amassing an impressive 19-point lead.
However, the Fijiana squad showed their fighting spirit and determination, responding with tries of their own.
Vani Buleki and captain Ana Maria Naimasi were the architects of Fiji's comeback, narrowing the gap to 12-19.
As the second half commenced, the momentum appeared to shift towards the Aussie Green.
They seized control of the game, running in three additional tries to seal their victory.
Bienne Terita, Levi, and Du Toit added more points to secure their team's triumph.
The last round of games will kick off at 3.40 pm.
In other results, Aussie Gold lost to France 38-12 and the US beat New Zealand 17-12.