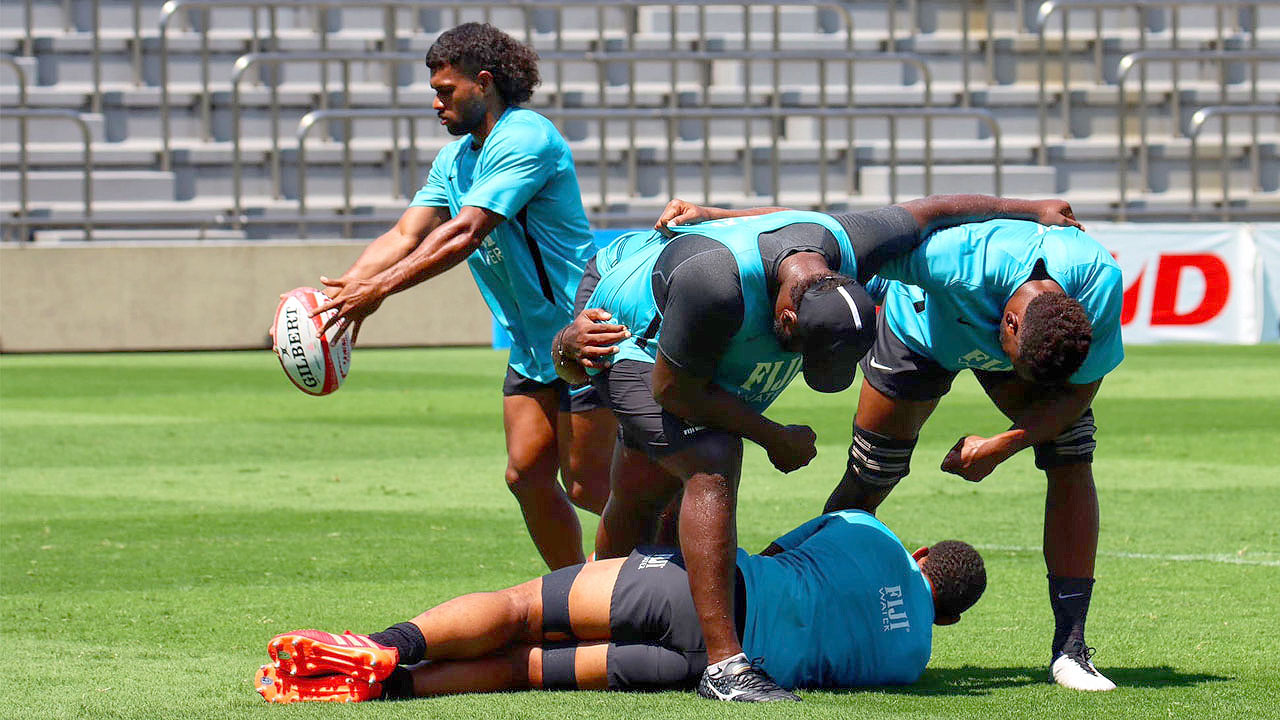 Seremaia Bai, the Flying Fijians' kicking coach and former international player, has joined the chorus of praise for the positive impact of the Fijian Drua on the national rugby setup.
Bai's coaching efforts have garnered acclaim, particularly in his work with Simione Kuruvoli, who emerged as the standout performer for the Flying Fijians in their recent victory.
Kuruvoli's kicking prowess was particularly impressive, as he contributed 14 crucial points through his precise boot.
Article continues after advertisement
According to Bai, the Fijian Drua has made a significant and transformative contribution to the sport.
He says that before the Drua's emergence, the primary talent pool was drawn from the Skipper Cup, where local-based players were selected.
Coaches would then attempt to integrate these players with the professionals who competed overseas.
However, Bai notes that the local competition lacked a true sense of professionalism, and it took some time for the players to adapt to the higher standards.
Bai further points out that the Drua not only focuses on improving the players' professionalism but also provides them with valuable game time at the elite super level, enhancing their overall development.
Head coach Simon Raiwalui also acknowledged and paid tribute to the individuals who have contributed to Kuruvoli's growth and success.
"He has trained well all week, he has kicked since we were back at the Warriors and U20s back in 2020. He has not been a regular but Seremaia (Bai) and Glenn (Jackson) have worked with him and all the kickers have worked hard to get consistency and he was outstanding today."
Fiji is on a bye week and next faces Georgia at 3.45am on October 1.