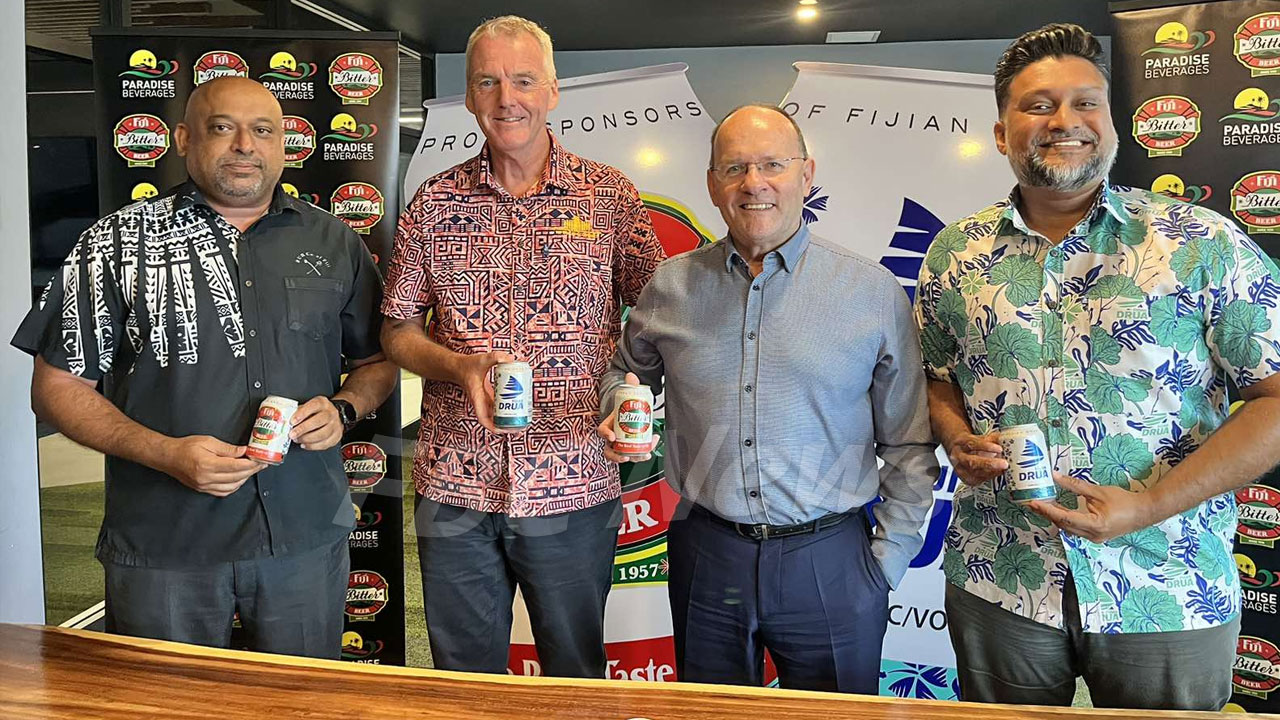 The Swire Shipping Fijian Drua has again bolstered its partnership with Paradise Beverages for the 2023 Shop & Save Super Rugby season.
Paradise Beverages released its special edition Fijian Drua Fiji Bitter commemorative can for its fans and supporters.
The Paradise Beverages General Manager Mike Spencer says they feel proud when the Fijian Drua run out with the Fiji Bitter logo on the shorts and hope many Fijians will feel the same way.
Article continues after advertisement
"There's a number of people from the 7s that have actually come through and joined the Drua and gone on further too so history of rugby goes a long way and we're very proud to still be a part of the drua, we were part of the drua in the first season ever, so we have the shorts with the Fiji bitter on the front and we are all very proud when we see the team run out with Fiji bitter on the shorts"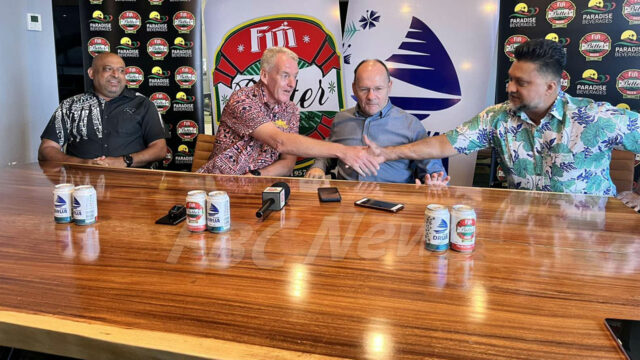 Drua Chief Executive Mark Evans says it is a massive year for them, hosting six home games this season.
"They've been with us since the get-go right from the beginning and when we weren't playing in the tournament at all so we are very appreciative of that and hopefully we can do them proud and with their support go on and have an even more successful season than last year"
The Drua will play its first match of the season against Moana Pasifika on Saturday at Mount Smart Stadium in Auckland.
Next weekend, they take on the NSW Waratahs in the Super Round in Melbourne.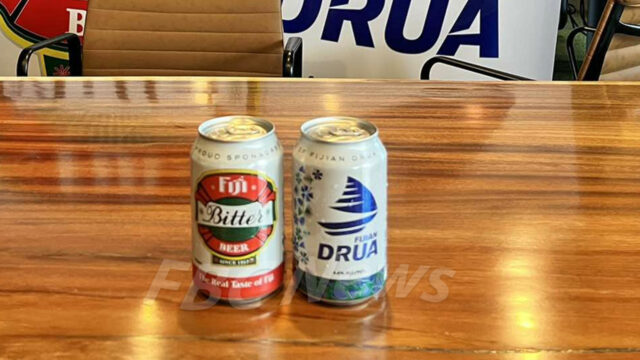 In round three, the Drua host their first home match of 2023 against the Crusaders at Churchill Park in Lautoka.
You can catch all the Drua matches LIVE on FBC Sports HD Channel.