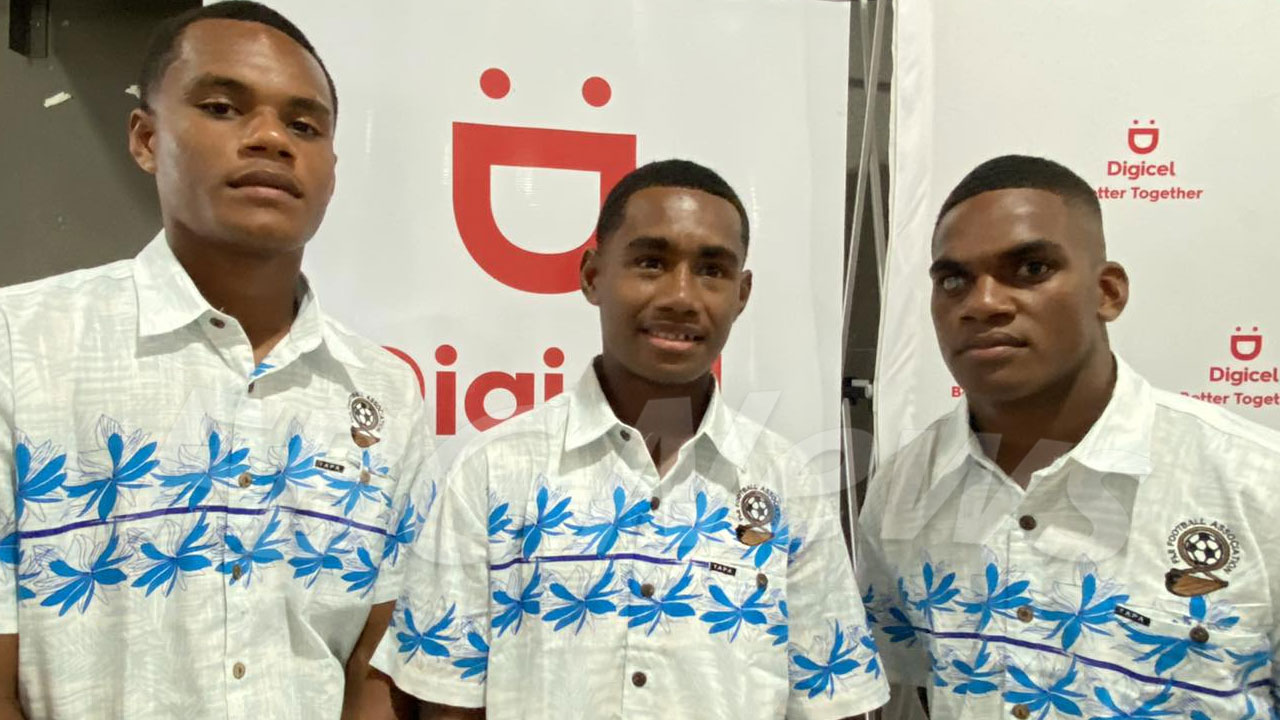 Waisea Gonelevu [left] with the other Baby Bula Boys players from Ba
The tables have turned for Waisea Gonelevu who was once a ball boy in Ba and is now ready to run out with the Baby Bula Boys for the OFC under-17 Championship.
Growing up, Gonelevu drew his inspiration from what he saw on the ground close to his home.
He says he has always imitated the way the senior team plays.
Article continues after advertisement
"I stay near the Fiji Football academy ground in Ba so I used to be one of the ball boys since I was 12 years old. We used to fight for the ball boy position so when I used to be there, I play with the ball on the sidelines and look at the senior players playing..i tell myself that one day I want to be like them"
The youngster says he's also encouraging his fellow ball boys back at home to never give up.
"I was picked to play for the under-14 team and then my coach recommended me to try out for the under 16 for Fiji, that led to me being here. It was a huge moment for me to be named in the squad and I have always encouraged my boys back at home who are also ball boys that nothing is impossible"
Fiji will play Samoa tomorrow at 7 pm at the HFC Bank Stadium in Suva.