Technology
Lion Air crash: 'Black box' voice recorder recovered
January 15, 2019 11:19 am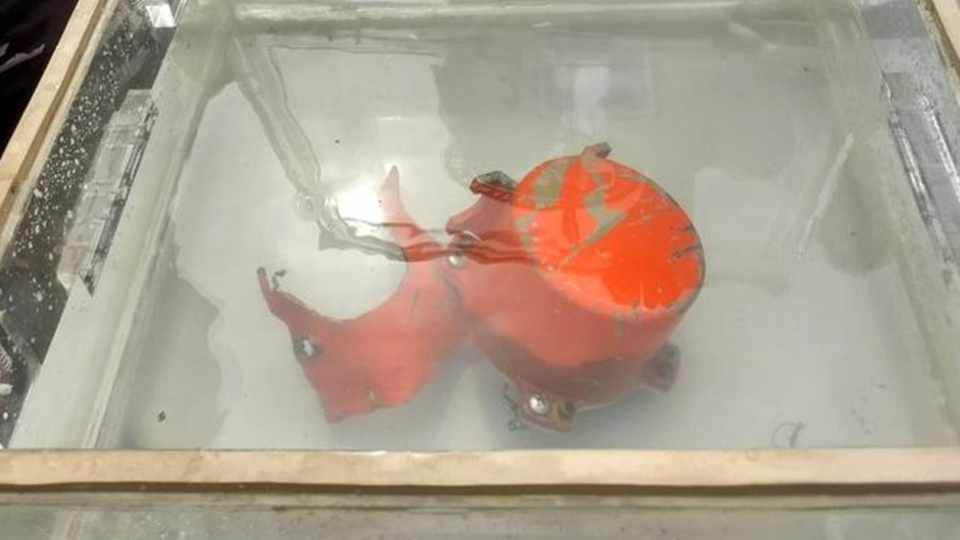 The bright orange voice recorder was discovered on Monday [Source: EPA]
The "black box" voice recorder from a Lion Air flight which crashed off the coast of Jakarta in October has been recovered.
All 189 people on board died when Flight JT610 fell into the sea shortly after taking off for the short journey to Pangkal Pinang.
The pilot had asked air traffic control for permission to turn back to the airport but then contact was lost.
Investigators say the plane had encountered technical problems.
The aircraft – a new Boeing 737 Max – broke into many pieces when it hit the water at high speed.
The plane should not have been flying on the day it went down as it was not airworthy.