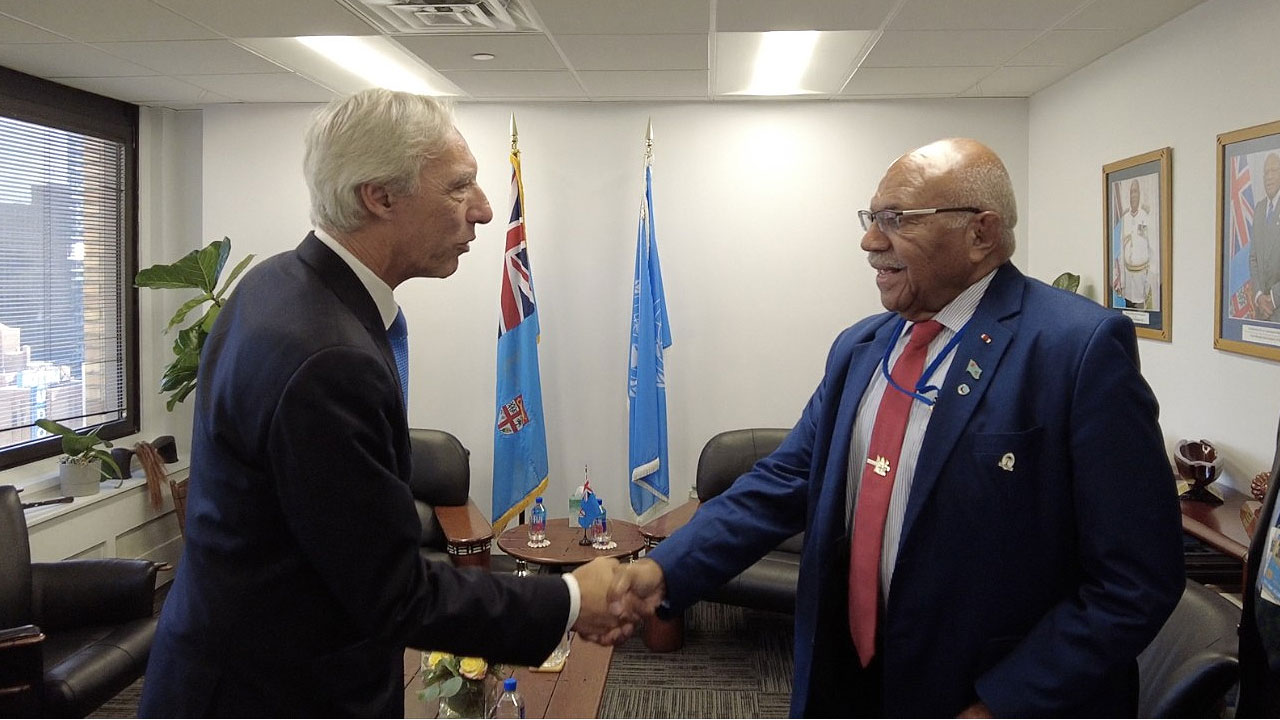 [Source: Fiji Government/Facebook]
Prime Minister Sitiveni Rabuka engaged in a pivotal bilateral meeting with Portugal yesterday, with the aim of fortifying diplomatic relations, exploring mutual interests, and fostering cooperation between the two nations.
The meeting sought to promote stronger diplomatic ties between Fiji and Portugal.
The leaders identified areas of mutual interest and cooperation, encompassing trade, environmental concerns, and cultural exchange.
Article continues after advertisement
Regional and global issues of common concern, including sustainable development and international peace, were deliberated upon.
Portugal and Fiji share a profound commitment to global peace, sustainable development, and regional cooperation.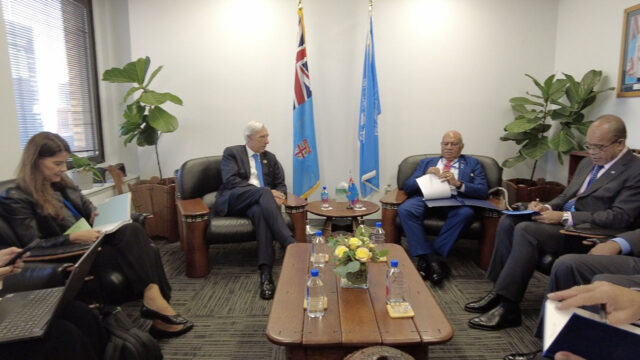 [Source: Fiji Government/Facebook]
Efforts to enhance trade relations between Fiji and Portugal, including the exchange of agricultural products and commodities, were explored.
Both nations share a vested interest in environmental conservation and sustainability, with shared concerns regarding climate change.
The meeting examined opportunities for collaboration in renewable energy, conservation initiatives, and climate resilience projects.
This bilateral meeting with Portugal presented a unique and invaluable opportunity to deepen diplomatic relations and explore avenues of cooperation that will benefit both Fiji and Portugal.