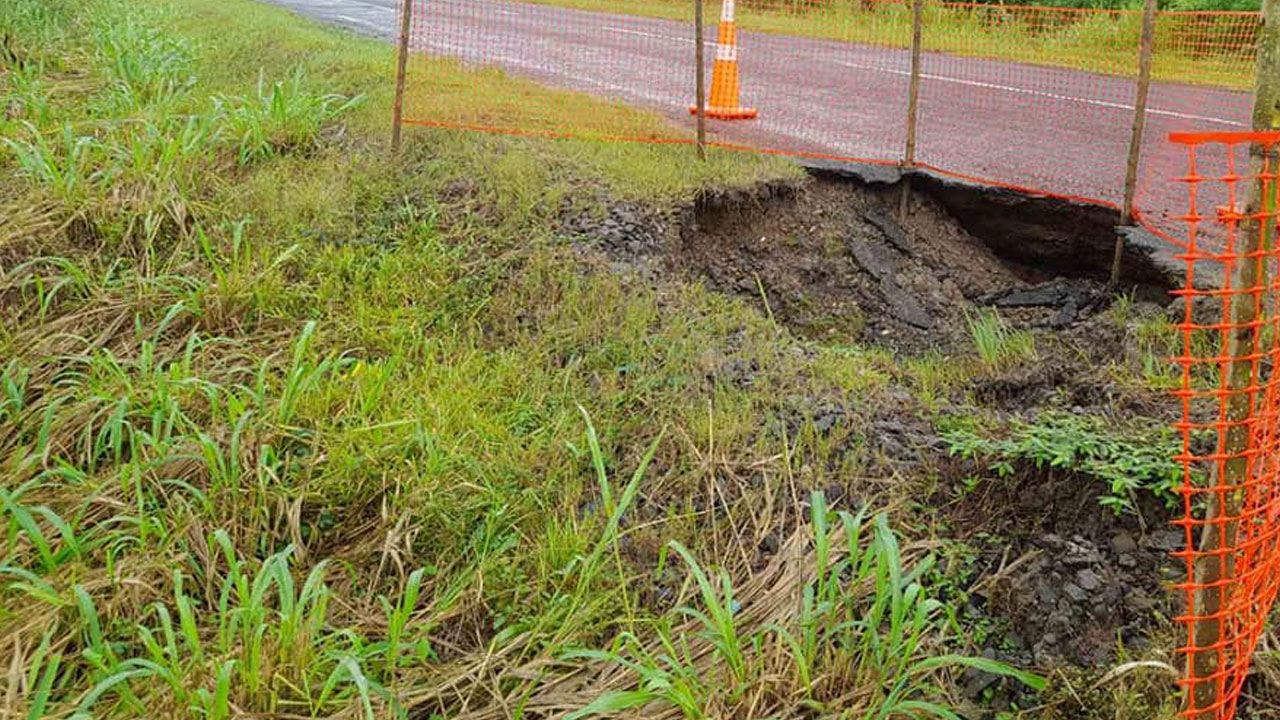 The damaged road at Nadroga/Navosa [Source: Fiji Roads Authority/Twitter]
The Fiji Roads Authority says overall flood damage restoration works in the Western and Northern Divisions are about 40 percent complete.
FRA Acting Chief Executive Officer Sonal Goundar says their main effort remains opening up the bus and main supply routes for operation once the roads are deemed safe for use.
He says that the majority of bus routes in the Western Division have been restored.
Article continues after advertisement
Goundar is also urging motorists to drive to the conditions on secondary roads, as there is still a lot of silt and debris on some of the roads.
He adds the reinstatement works will commence from today, subject to favourable weather.