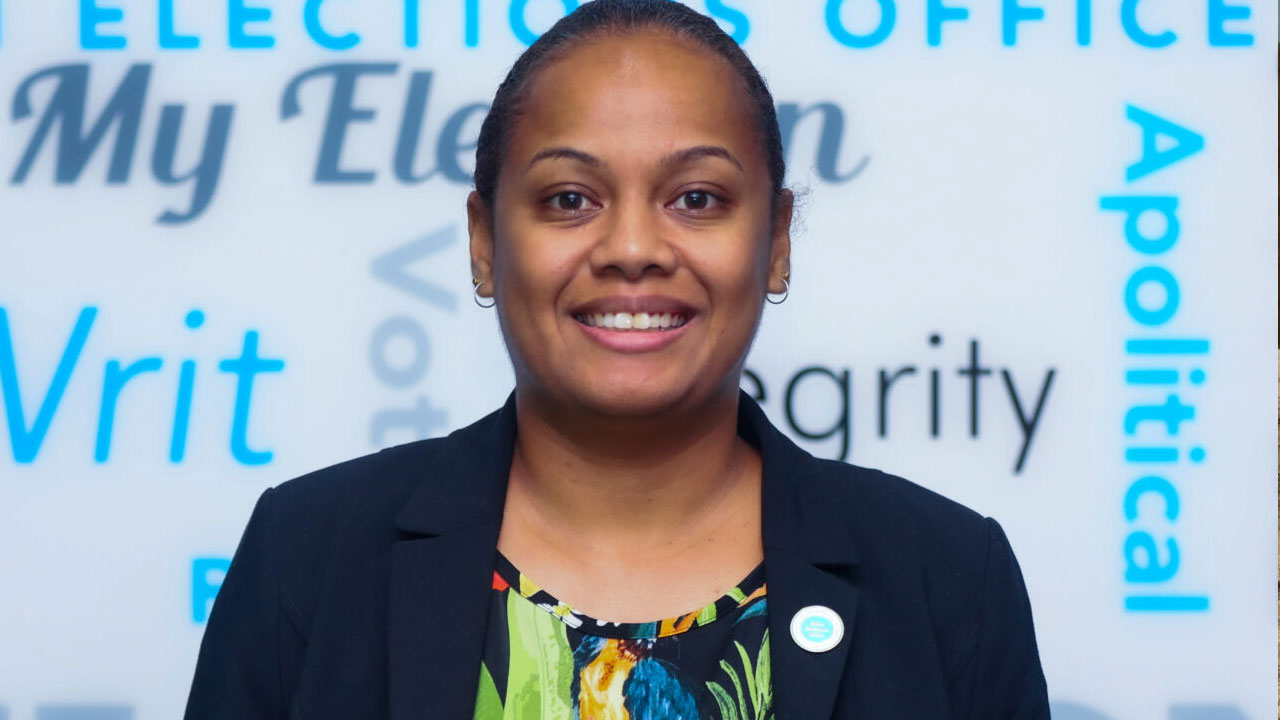 [Source: Peoples Alliance / Facebook]
The Fijian Elections Office has announced the appointment of Ana Salaivalu Mataiciwa as the Acting Supervisor of Elections effective from today.
Mataiciwa is the current Manager Legal at FEO and has been appointed by the President on the advice of the Constitutional Offices Commission this morning.
She acknowledges the Lord Jesus Christ for her acting appointment and for choosing her at such a time to lead the organization.
Article continues after advertisement
Mataiciwa says she will ensure dignity and integrity are maintained during her tenure.
Mataiciwa holds a Bachelor of Laws from the University of the South Pacific.
She joined FEO in 2014 as the Legal Compliance Coordinator and was subsequently appointed as Manager Legal in 2020.
Mataiciwa acted as the Deputy Supervisor of Elections between January and April 2022, and headed the legal team for the 2022 General Election.