COVID-19
Five more test positive for COVID-19, total up to 12
April 5, 2020 12:30 pm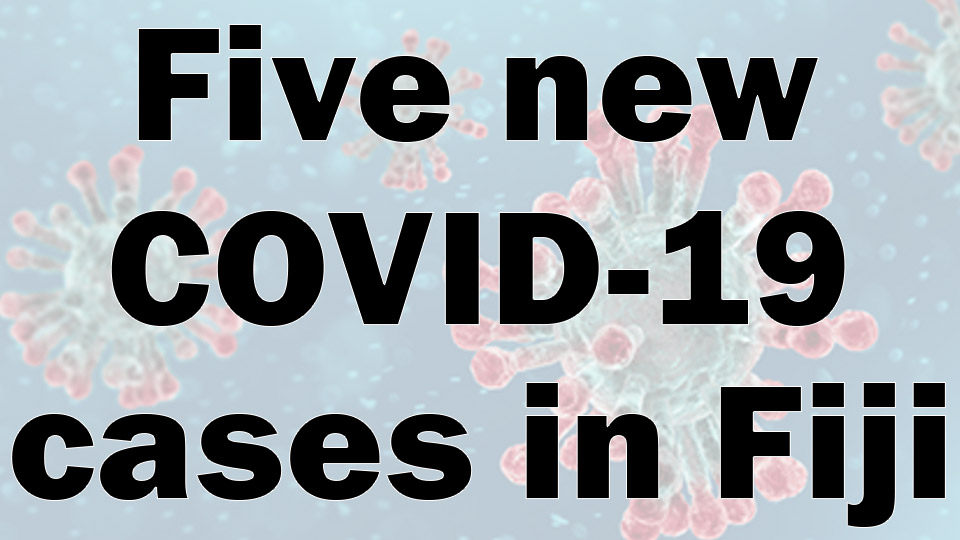 Fiji's biggest rise in COVID-19 cases in a day has just been announced with five people testing positive.
This takes our total number of patients to 12.
The latest cases are two from Labasa, one each from Suva, Nadi and Lautoka.
Article continues after advertisement
Prime Minister Voreqe Bainimarama said on Thursday, he had told the nation that the officials had a strong suspicion of how the sixth and seventh cases of COVID-19 in Fiji contracted the virus.
The father of the gentleman – case number seven – stayed with the couple for several days after returning from India on the 22nd of March.
Bainimarama says it turns out as they suspected the father-in-law has indeed tested positive for the virus.
It is highly likely he became infected at a large religious gathering he attended while overseas in India.
Upon returning to Fiji, the man spent five days in the Nabua Settlement, and he then made his way by boat to Vanua Levu.
He then travelled to his home in Soasoa, Labasa.
The Prime Minister says he is currently in stable condition in the isolation ward at Labasa Hospital.
Bainimarama says this patient did not declare any symptoms when returning from travel, and did not follow the directive of entering into government-mandated home quarantine a compulsory requirement for all those returning to the country from abroad that came into effect on the 19th of March.
Three days after the directive came into effect, this individual proceeded to ignore it by hopping from Nadi to Suva to Labasa in the span of a week, potentially spreading COVID-19 via land, air, and sea over just a few days.
Bainimarama says once again, quite sadly, they have seen the spread of COVID-19 in Fiji due to a disregard for the rules we've put in place to keep people safe.
He says their contact tracing teams are in the process of identifying all other individuals who came into contact with this gentleman including a few in Suva who he spoke with at car garages, and fellow passengers on the ferry from Nabouwalu Jetty to Vanua Levu on the 27th of March.
Following his arrival in Soasoa, this gentleman, his daughter-in-law, and his grandson were all taken into isolation and tested.
All three, and two of them, including the father tested positive.
The Prime Minister says they are currently doing a second-round test on the daughter-in-law and grandson to confirm their results.
In the meantime, all three family members remain in isolation at Labasa Hospital where they are in stable condition.
Bainimarama says after identifying the couple who tested positive for the virus in the Nabua Settlement, we had also entered their 11-year-old daughter into isolation before she had developed symptoms.
Yesterday, she came down with a fever.
She was tested and confirmed as positive for the virus this morning.
In the Lautoka confined area, Bainimarama says the 39-year-old sister of case number five – the woman from our first patient's Zumba class – developed symptoms after she was already placed in quarantine within Natabua School.
She alerted the Ministry of Health and was tested.
She was confirmed as positive for the virus this morning, and she has since been isolated at Lautoka Hospital where she remains in stable condition.
The PM says they also have a new case in Nadi which is unrelated to any of our other patients.
This has many similarities to the first case in Nadera, Suva, the gentleman who immediately entered self-quarantine upon arriving back from abroad –– a responsible move that has, so far, resulted in no additional cases.
This new case in Nadi is a 20-year-old woman who also entered self-quarantine immediately after returning to Fiji from Auckland, New Zealand.
Bainimarama says they are all grateful this young woman displayed the same diligence and compassion as that young man from Nadera as she placed herself into quarantine, and stayed there.
She was brought food that was dropped off at her door, and she refrained from coming into contact with others.
Bainimarama says her good habits have spared Nadi from a total lockdown.
He also confirmed that all Fijians living with COVID-19 are in stable condition.
We have confirmed five new cases of #COVID19 in Fiji, our largest jump in cases in a day.

Everyone should stay at home unless their life or livelihood depends on leaving. Children and the elderly should stay at home at all times.

Follow the rules and help us #FlattenTheCurve.

— Frank Bainimarama (@FijiPM) April 4, 2020
Click here for the PM's Statement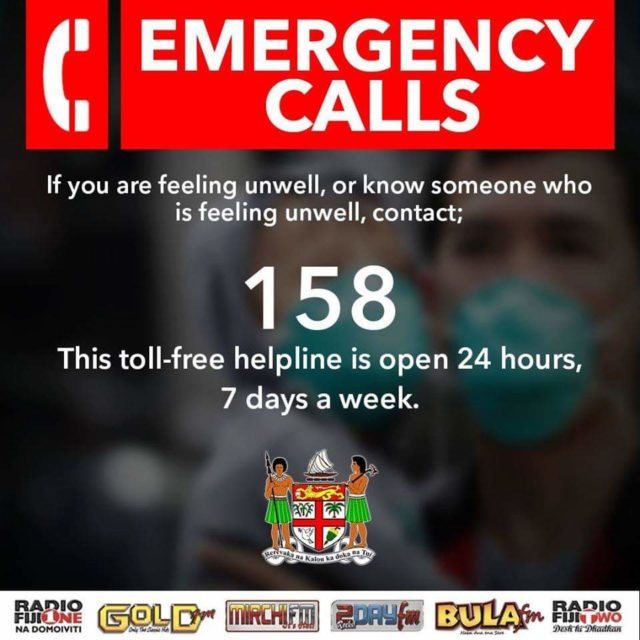 Click here for more on COVID-19
Keep Connected With The Latest News, Weather, And Sports on Fiji's Best Radio stations.