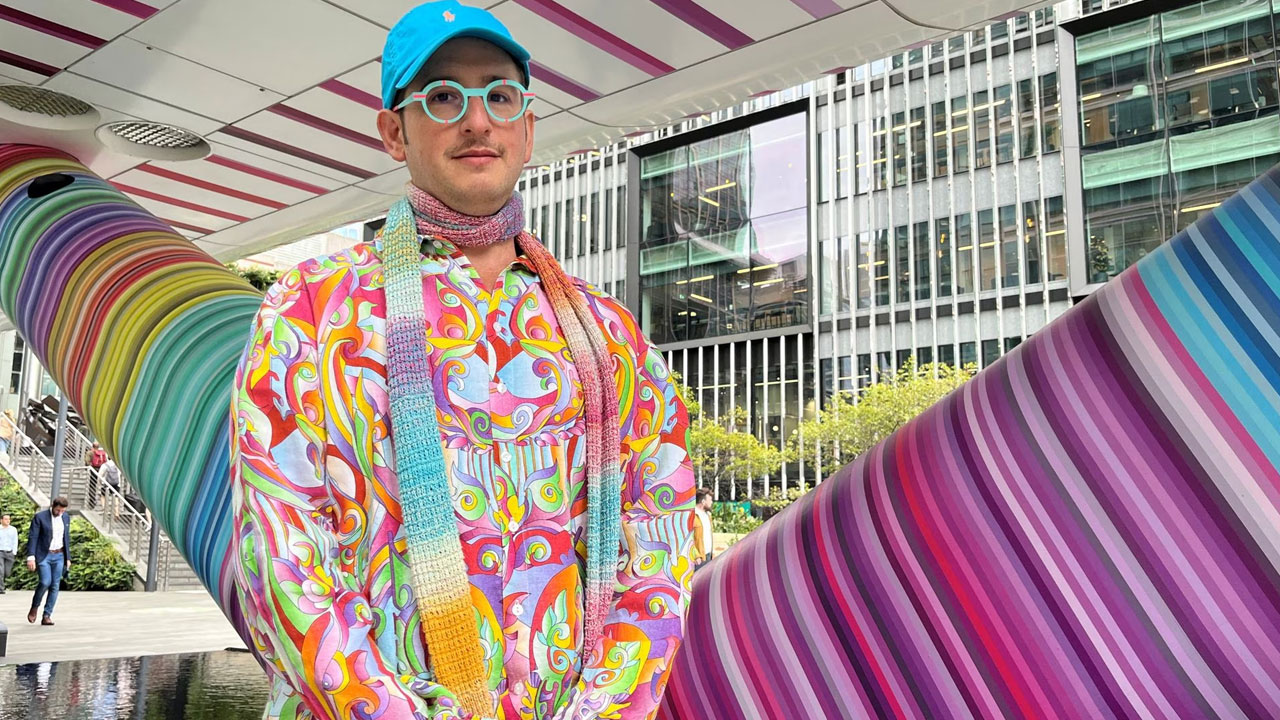 [Source: Reuters]
Busy spots in London are being brightened up by the work of British-born artist and designer Adam Nathaniel Furman who is on a mission to create quality background art.
"I have a great passion for colourful interventions in public space that are beautifully crafted," Furman said.
"I love to work in interesting contrast with the surroundings … in a positive dialogue," the 40-year-old said while stood in front of their work in the Canary Wharf business district, where they have dressed the underside of a bridge in technicolour stripes.
Article continues after advertisement
In the London Bridge area, another of Furman's projects "A Thousand Streams" is taking shape on a long concrete wall being decorated with an intricate handmade mosaic.
Furman designed the piece for the London School of Mosaic, whose volunteers are working on it with completion expected in 2024.
As for the future, Furman would like to add to the landscapes of cities around the world, saying it is often artwork people value in their surroundings the most.