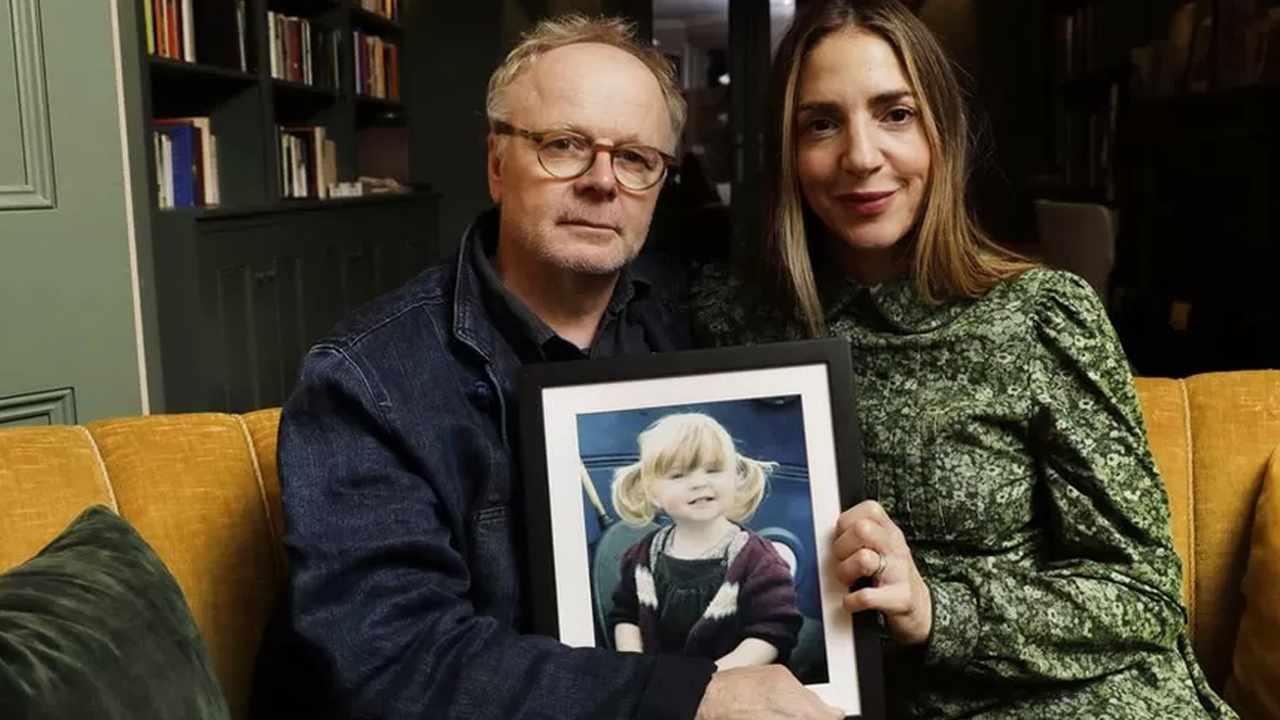 [Source: BBC]
The ITV film tells the emotional story of Maude, who died of the condition when she was two-and-a-half in 2011.
Watkins told the BBC Radio 4 Today programme their documentary was part of "trying to make things better".
The show, titled Jason & Clara: In Memory of Maudie, airs later.
Article continues after advertisement
Francis told Radio 4: "I didn't know other people who had lost children and it is unusual for a person to lose a child.
"By making the documentary, my objective, or one of our objectives, was to talk about that feeling and to hopefully, if anyone is watching it, make them go, 'Oh God, I'm not going mad because that's how I feel.'"
Skip twitter post by BBC Radio 4 Today
Francis said she wanted to break the taboo of discussing child bereavement.
"It's incredibly lonely," she said: "Even though we went through it as a couple and a family and surrounded by brilliant friends, it is the most lonely thing to deal with, the grief of your child."
The couple have campaigned to raise awareness of sepsis and its symptoms. Watkins, known for TV shows like The Crown and W1A said, it is still often difficult to have sepsis diagnosed and get treatment.
"It's troubling as a parent who has lost a child to think, despite all our campaigning and efforts, that it could happen tomorrow somewhere in a hospital in the UK when it shouldn't. We know it will do because it's so prevalent, so this documentary is part of trying to make things better."
In the documentary, viewers will see Watkins visit King's College Hospital in London to meet Professor Akash Deep, who runs training programme to teach nurses and doctors how to spot the signs.
The film also follows the couple as they prepare to move from the flat that Maude was born and died in, and shows the actor and his wife going through therapy and meeting other parents who have lost a child.
The couple also discuss the moment they discovered their daughter had died, the days following the death, and how a friend of Francis's had kept hold of Maude's belongings because she couldn't face packing them away.
What is sepsis?
Sepsis is known as the "hidden killer" because it can be so hard to detect
It is caused by the immune system going into overdrive. Instead of just fighting an infection, it starts attacking other parts of the body too
Ultimately it causes organ failure. Even survivors can be left with long-term damage and disability
Bacteria and viruses that cause diarrhoeal infections or lung diseases are the leading triggers of sepsis
In children, the symptoms include: a mottled, bluish or pale appearance, being abnormally cold to touch and a seizure or convulsion
Information and support for those affected by bereavement is available at BBC Action Line