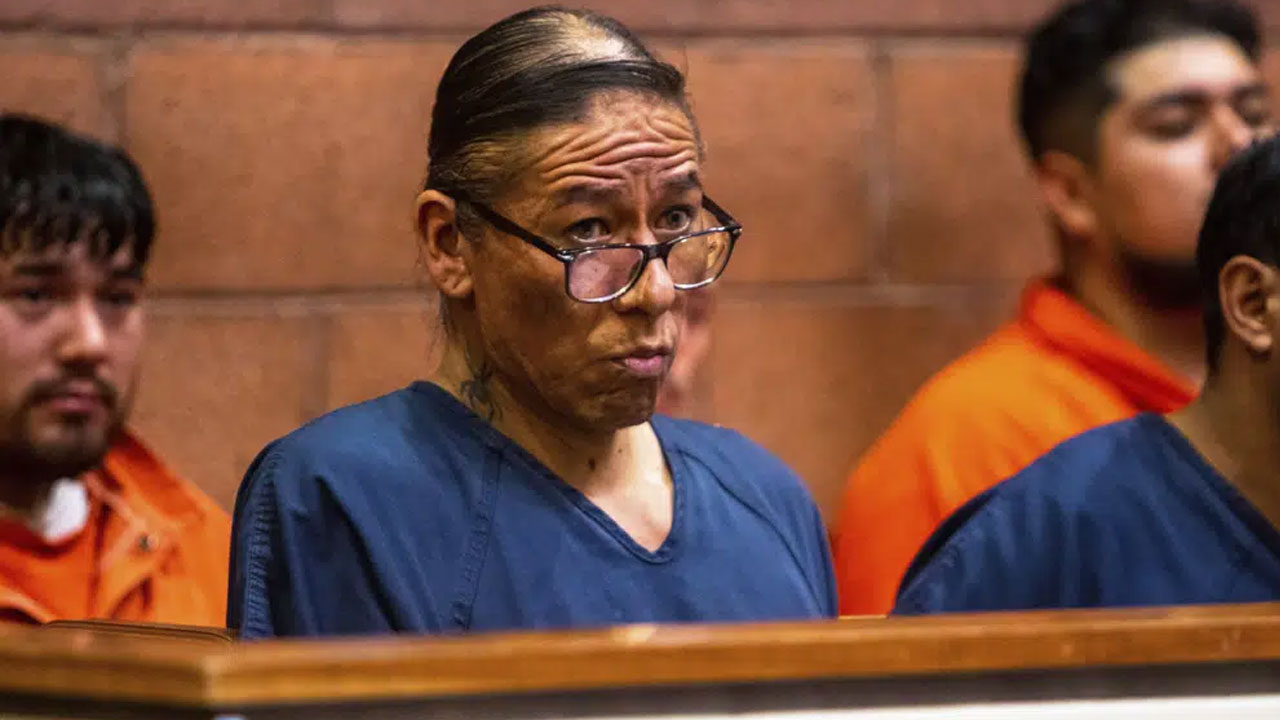 [Source: AP]
A former "Dances With Wolves" actor was arraigned Monday in Nevada on felony charges that he sexually abused and trafficked Indigenous girls, but testimony from investigators and victims before a judge addressed Nathan Chasing Horse's bail was postponed.
The delay until Wednesday to allow Chasing Horse, 46, to change lawyers was announced in a North Las Vegas courtroom full of his friends and relatives who had hoped to see him released on bail.
On the opposite side of the courtroom, some of Chasing Horse's alleged victims and their supporters held signs reading "NO MORE STOLEN SISTERS" and "WOMEN AREN'T PRISONERS."
Article continues after advertisement
Rulon Pete, executive director of the Las Vegas Indian Center, said after the hearing that the victims had been prepared "to help out with making sure justice has been served."
"Unfortunately there's a lot of anxiety they're experiencing," he told The Associated Press after speaking with the victims and prosecutors. "When this got pushed back, it was like adding more weight to the situation."
Chasing Horse has been held without bail since his Jan. 31 arrest near the North Las Vegas home he shares with several wives. He is charged with eight felonies, including sex trafficking, sexual assault against a child younger than 16, and child abuse. Prosecutors also filed an additional felony charge against him in connection with what detectives said were videos saved on a phone showing sexual assaults of a minor.