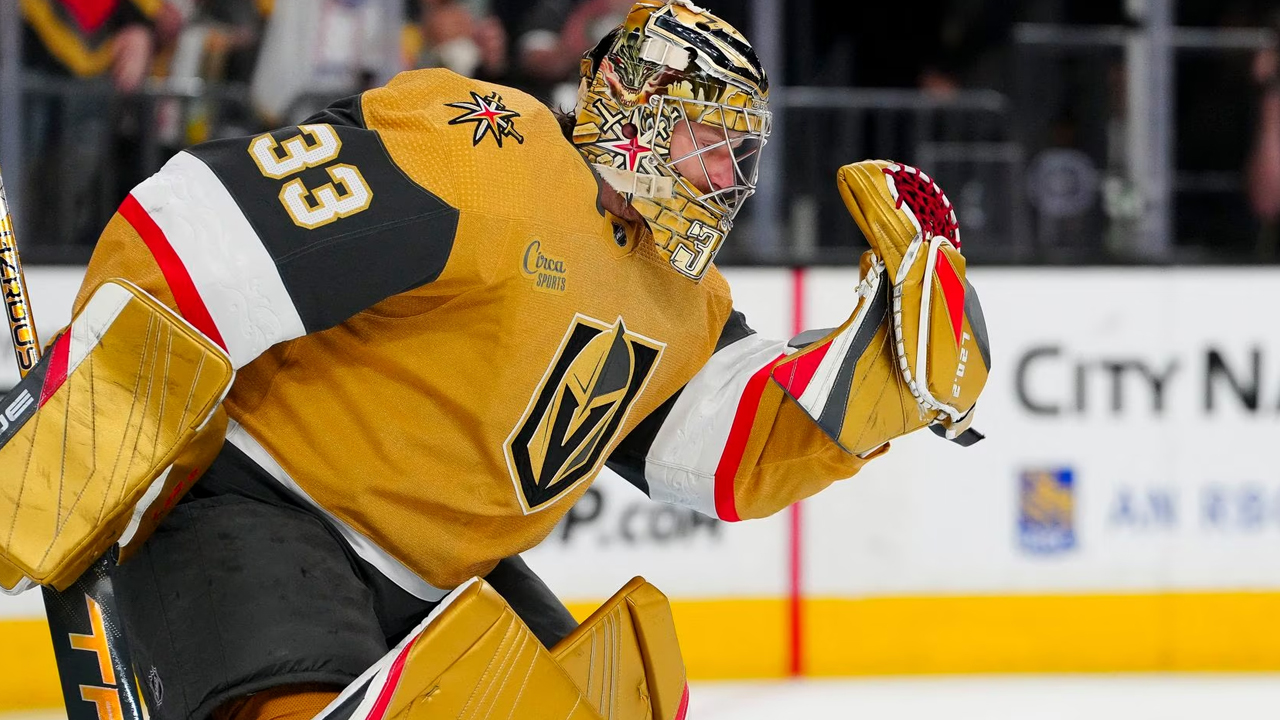 [Source: Reuters]
After staving off elimination in the Western Conference finals again with a 4-2 victory over the Vegas Golden Knights on Saturday night in Las Vegas, the Dallas Stars were joyously looking to Game 6 and the return of captain Jamie Benn.
Benn was suspended for two games for a crosscheck across the head of Vegas forward Mark Stone in the first period of a 4-0 loss in Game 3. The Stars immediately resolved to stay alive until Benn, who led the NHL in scoring in 2014-15 and was second on the team this season with 33 goals and 78 points, could get back in the lineup.
Mission accomplished.
Article continues after advertisement
Ty Dellandrea scored twice in an 87-second span midway through the third period and Dallas became the fifth team in NHL history to force a Game 6 in a conference final after falling behind 3-0 to start the series.
"We were playing for a lot," Dellandrea said after the first multi-goal game of his career. "We've been through a little bit of adversity this round. A big message in the room was we wanted to get Jamie back, get our captain back. We focused on that. We get him back and head home for Game 6, and that's what we're thinking about now."
"It was a gutsy win coming in here and gives us life," added center Joe Pavelski, who had an assist. "We definitely wanted to get Jamie back here and get him playing again, so it was big. (He's) a big character in that room. Going to need another big effort in Game 6."
Jake Oettinger stopped 27 of 29 shots, Jason Robertson and Luke Glendening scored goals and Thomas Harley added two assists for Dallas.
Chandler Stephenson and Ivan Barbashev scored goals and Jonathan Marchessault assisted on both for Vegas. Adin Hill finished with 30 saves.
Vegas appeared to tire as the game went on and finished with a huge 24-9 edge in giveaways.
"We had 24 giveaways," Vegas coach Bruce Cassidy said. "I'm not sure you're beating the Arizona Coyotes in January with 24 giveaways. No disrespect to Arizona, but that's not the right way to play.
"Twenty-four giveaways and we're trying to go to the Stanley Cup Final against a desperate team. To me, that's the whole game right there."
The contest was tied 2-2 entering the third period when Dellandrea gave Dallas its first lead of the game at the 10:35 mark, snapping a wrist shot from the middle of the right circle that deflected off the stick of defenseman Alex Pietrangelo and under the glove of Hill.
Dellandrea then made it 4-2 with 7:58 left when he rifled in a rebound of a Max Domi shot from the low slot.
Vegas nearly cut the deficit in half when Alec Martinez blasted a shot off the goalpost with just over five minutes remaining, and the Golden Knights pulled Hill with 3:17 to play. Vegas attempted seven shots with the extra attacker, but six were blocked and Oettinger easily saved the other, a wrist shot by Jack Eichel.
Vegas took a 1-0 lead at the 13:36 mark of the first period when Barbashev scooped up a loose puck by the right boards and powered toward the net, where he swept a shot around Oettinger's right pad for his sixth goal of the playoffs.
But Dallas needed just 1:48 to tie it on Glendening's second goal of the playoffs, bouncing a deflection of a Harley point shot past Hill's right pad.
The Golden Knights regained the lead at 2-1 early in the second period when Stephenson, left alone in the left circle during a line change, took a crossing pass from Shea Theodore and roofed a wrist shot into the far corner for his eighth goal of the playoffs.
The Stars needed a little over two minutes to tie it again when Robertson chipped in a rebound of his own shot from the slot over Hill's left shoulder from the bottom of the left circle for his fifth goal of the series and seventh of the playoffs.