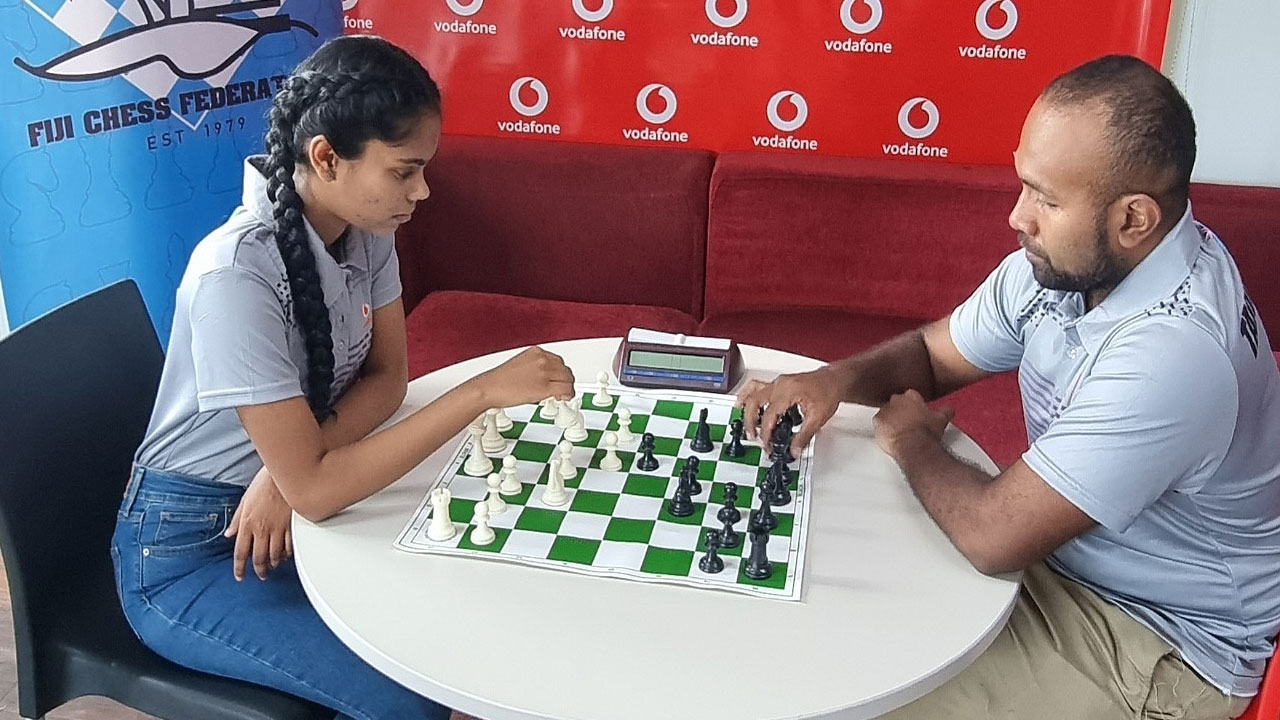 [Source: Fiji Chess Federation/Facebook]
Fiji's top chess players Taione Sikivou, Tanvi Prasad, Ryan Lyons, Kieran Lyons and Yash Maharaj are ready to fly the Fijian flag the 2023 Oceania Zonal Chess Championship.
The five will be part of 253 open players with 43 women from Australia, New Zealand, Nauru and Guam.
Federation secretary Goru Arvind says the competition will bring together the best players from the region including Grand-Masters, International Masters, FIDE Masters and Candidate Masters.
Article continues after advertisement
Also included in Team Fiji is 20-year-old Yash Maharaj and Australia-based Fiji rep, Ryan Lyons.
Arvind says Ryan Lyons will be an interesting add to Fiji's list of upcoming young players.
He says he is more of a very patient, closed-format player who is suitable for the longer 90 minutes plus 30 second increment mode of chess that will be played in the Oceania Zonal.
Fiji's strongest female player from Olympiads, Women's FIDE Master Kieran Lyons will also accompany her younger brother Ryan to compete in the 2023 Oceania Zonal Chess Championship.
Arvind says having an international outing this early into the year is good for the federation.
He adds they are anticipating an active year.
"We have a more active year this year as FASANOCs venue has been upgraded and we have a place to play we just need to go and approach sponsors and see if tournaments going as the year goes."
Fiji Chess Federation is also preparing for the next Annual General Meeting in March where a new Executive Board will be elected to take the sport to a new level.