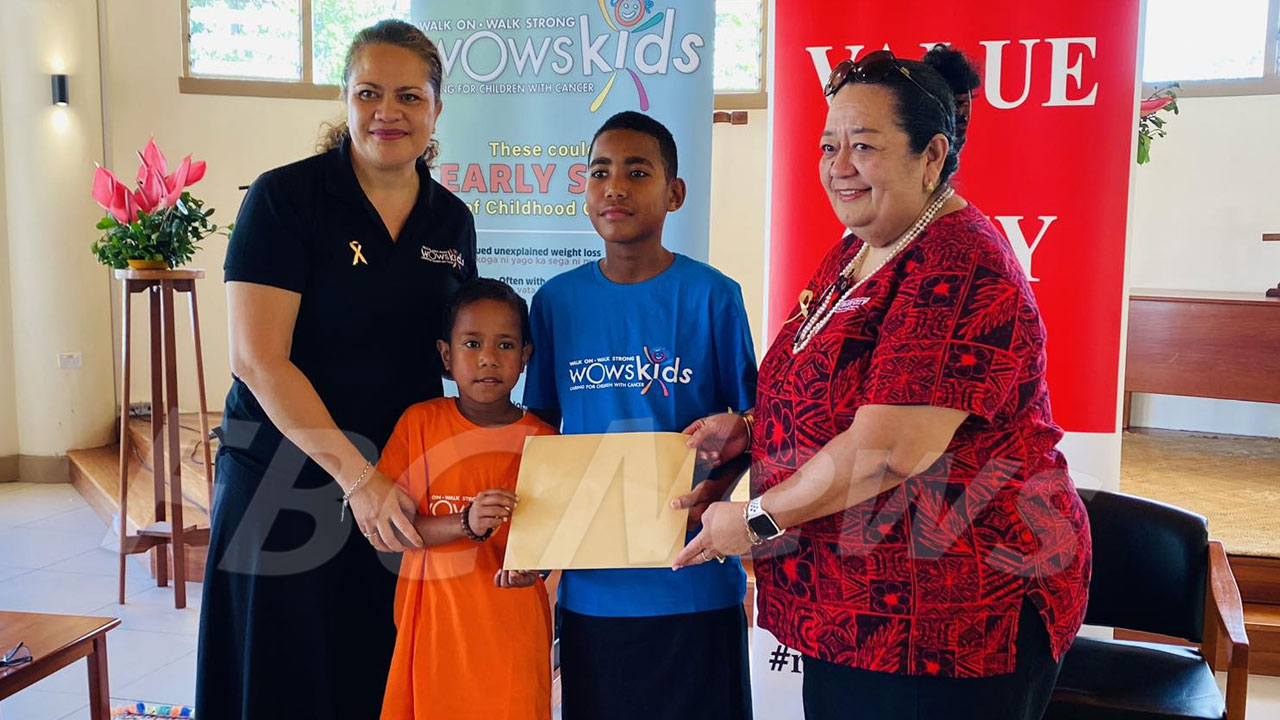 WOWS Kids Fiji Co-Founder Sina Kami [left] with Value City PTE LTD Managing Director Vera Chute [right]
Value City PTE Ltd. has provided over $53,000 in support to WOWS Kids Fiji to care for children with cancer.
WOWS Kids Fiji Co-Founder Sina Kami says the funds will be further used to purchase medicines for chemotherapy, transportation, hospital support, administration costs, and funeral assistance.
Kami also states that this help will also allow them to reach out to hard-to-reach areas that have not been covered by them.
Article continues after advertisement
She adds that currently, 78 children with cancer are under their care, but they are anticipating the presence of more cases, especially in remote communities.
"We know there are a few places that we haven't reached out of the central, western division side, so with this thing, we will look at broadening our services on the outreach program and making sure that the children come to the hospital on time to be diagnosed."
Value City PTE LTD Managing Director Vera Chute says while it is quite heartbreaking to see children suffering from this sickness, such a move is part of their corporate social responsibility.
"Sina and the team, thanks for giving us this opportunity and for all the great work that you do despite all the challenges. We hope that this is the beginning of many years to come from the partnership of each of us here. We can reach to any small way we can as small things count."
Chute adds that they will make this initiative an annual event as they look forward to the continuous support by their staff, customers, and partners towards this worthy cause.