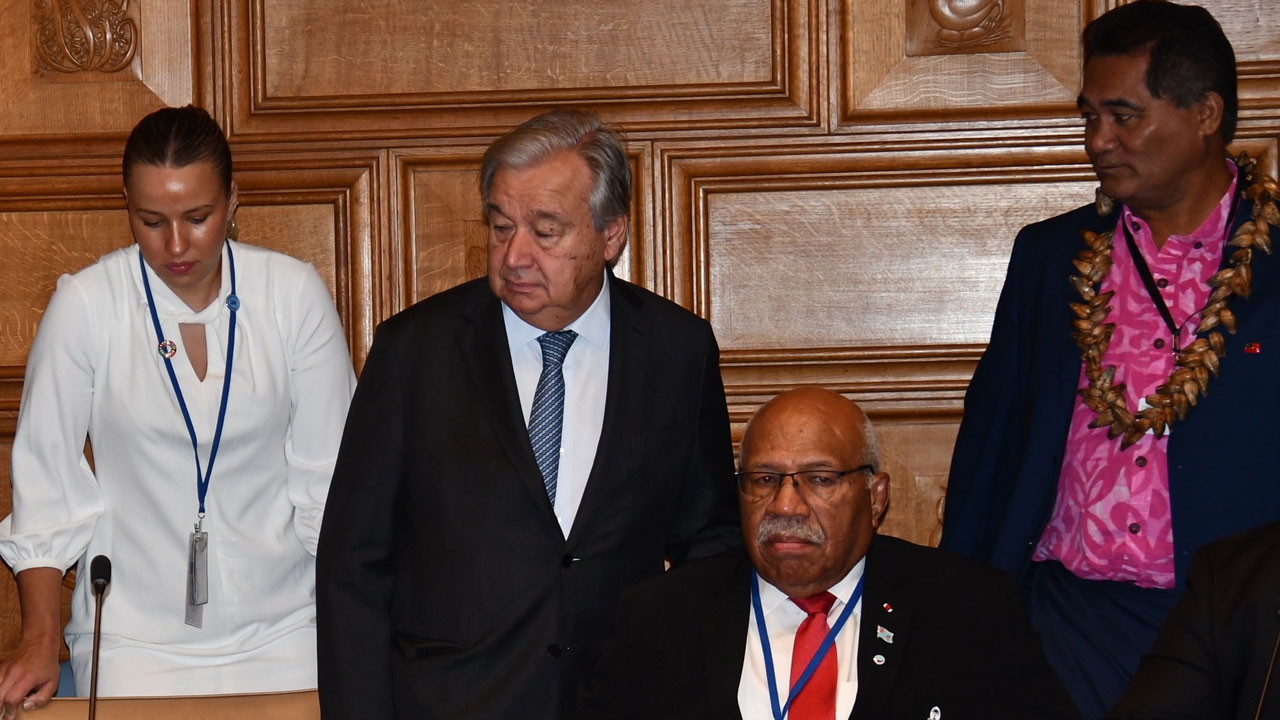 Prime Minister Sitiveni Rabuka [sitting] with UN Secretary-General Antonio Guterres [2nd from left] [Source: Fiji Government]
Fiji will continue to support the United Nations' process to accelerate the implementation of the Sustainable Development Goals.
In his address at the UN General Assembly in New York, Prime Minister Sitiveni Rabuka says the SDG targets, which were set in 2015 with a deadline for 2030, are now in peril.
Rabuka says Fiji commends and fully supports the initiative by UN Secretary-General Antonio Guterres to convene a summit next year to leverage global cooperation in addressing critical challenges in the lead-up to 2030.
Article continues after advertisement
"In our commitment towards achieving the 2030 Agenda, we presented our second voluntary national review on the Sustainable Development Goals in July. It is clear from the review that this is a 'watershed moment'. We only have 7 years left."
Rabuka says this underscores the need to forge stronger and more robust partnerships to respond to the SDG summit earlier this week with a call to action.
During the summit, Guterres highlighted that failure to achieve the SDG targets will leave millions of people around the world without access to education, quality healthcare, food, and routes out of poverty.
According to findings released after the SDG summit in New York, poverty eradication, gender equality, education, and hunger have all faced setbacks amid several crises, including the COVID-19 pandemic, Russia's invasion of Ukraine, the food and energy crisis, and climate shocks.