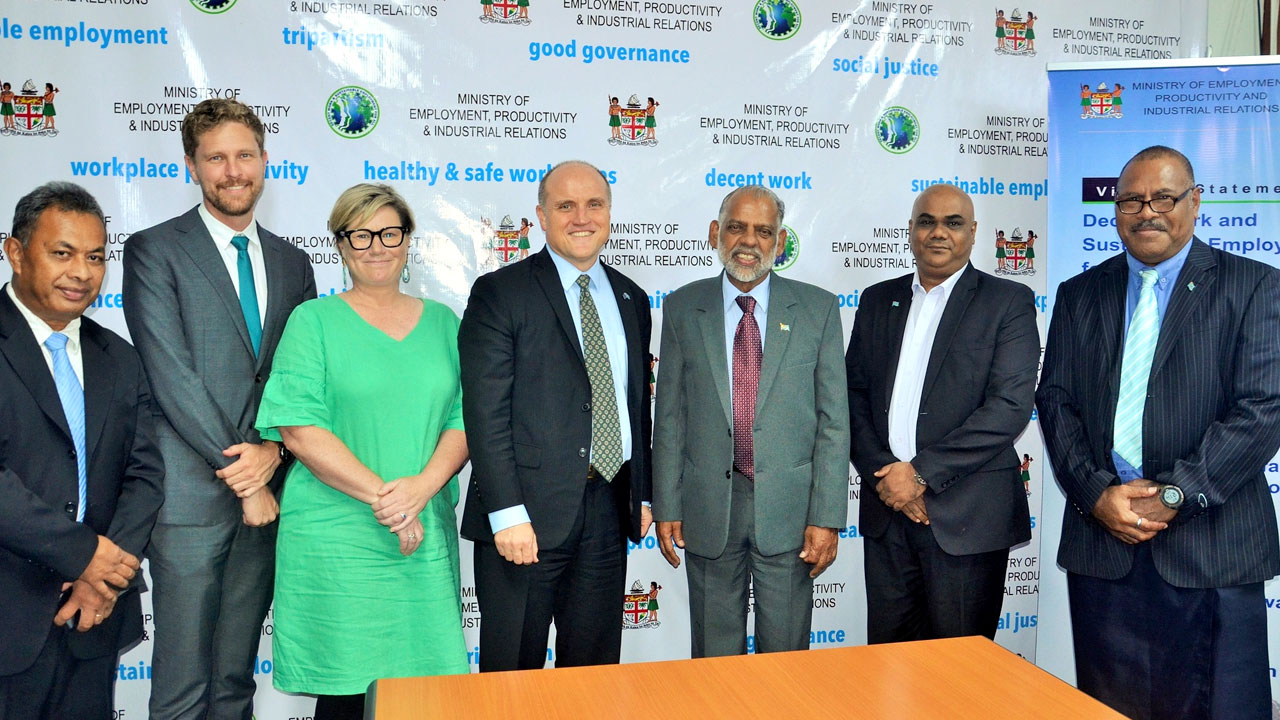 [Source: Fiji Government/ Facebook]
The Australian Government reiterates its commitment to close collaboration with the Ministry of Employment, Productivity, and Industrial Relations.
This was emphasized by Australian High Commission's Chargé d'affaires, John Williams, during a courtesy call to the Employment Minister Agni Deo Singh.
Singh expressed gratitude to Williams and his team for the opportunity to discuss employment issues that are important to both Fiji and Australia.
Article continues after advertisement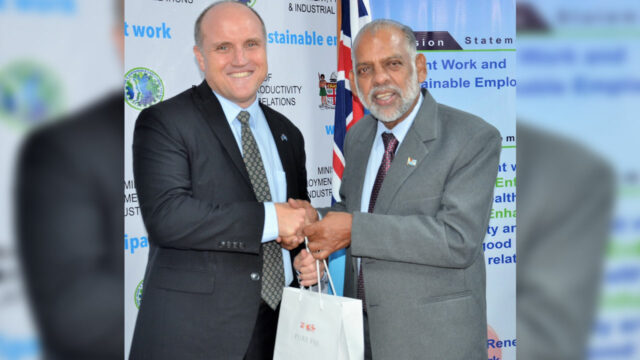 [Source: Fiji Government/ Facebook]
He also expressed his heartfelt gratitude to the Australian Government for its unwavering support to Fiji and the Pacific over the years.
Singh also thanked the Australian government for providing Fijian nationals with job opportunities through the Pacific Australia Labour Mobility scheme or PALM.
He also outlined the ministry's objectives and plans for promoting decent work and ensuring social justice in Fiji.
The Minister also plans to visit and meet with Fijian nationals working under the PALM scheme to discuss any challenges they are facing.
Williams expressed his appreciation for the ongoing Fiji Government plans, emphasizing that the Australian Government will continue to work closely with the Employment Ministry on the PALM scheme and other employment opportunities to strengthen the Vuvale partnership.