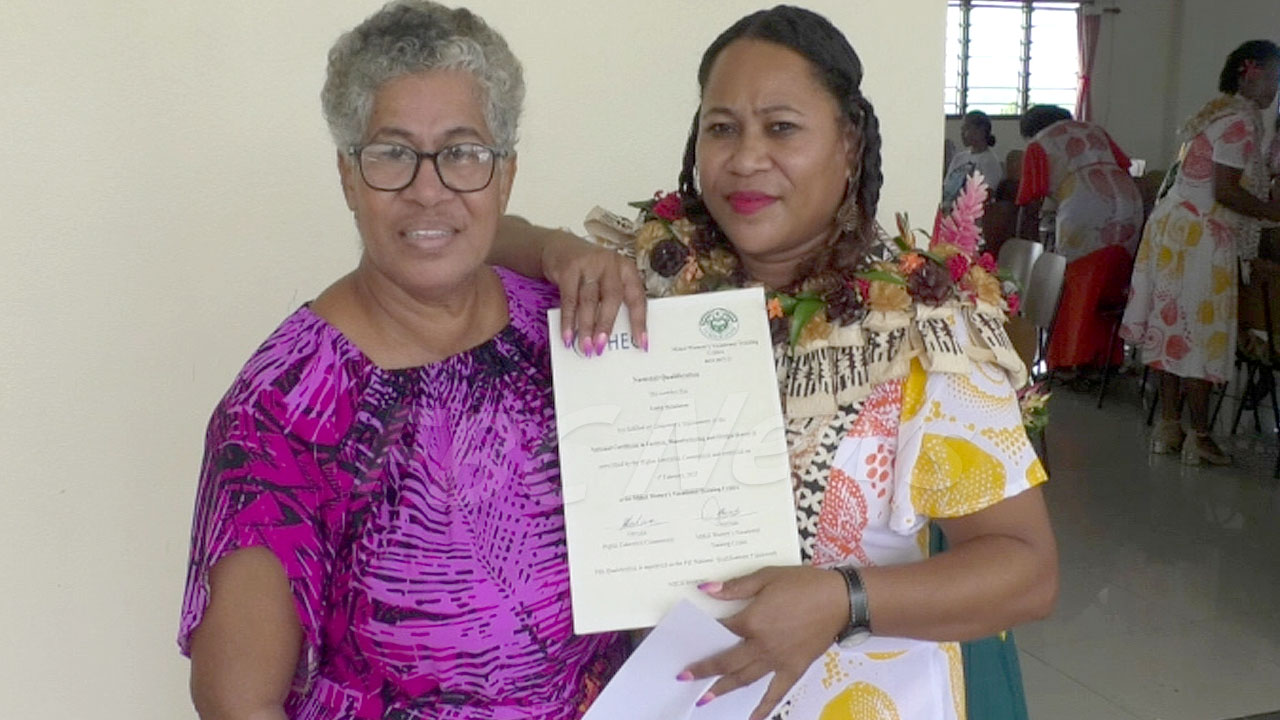 Luisa Qiolevu (right), with her mum.
It was not an easy journey for Luisa Qiolevu as she decided to take up the vocational courses provided by the Makoi Women's Vocational Center.
Qiolevu lost her job during COVID, and that made her take on new challenges.
After losing her job during COVID, Luisa took up many jobs and looked for more opportunities in other fields, so she decided to learn an extra skill.
Article continues after advertisement
"So I figured during that precovid, while it was hard for me to look for another job, I thought of why not equip myself with some extra skills? So I forget joining McLaren. Just four months. It's a four-month course from last year.
Qiolevu says her achievements today are because of her mother, who motivates her on a daily basis.
"My mom was sick during Christmas. We spent the last two weeks during Christmas at the hospital with my mom. So I'm fortunate to still have her here with me today."
She says women should never be afraid of making decisions or jumping careers.
Qiolevu aspires to create jobs for single moms in the future by having her own boutique or garment factory.