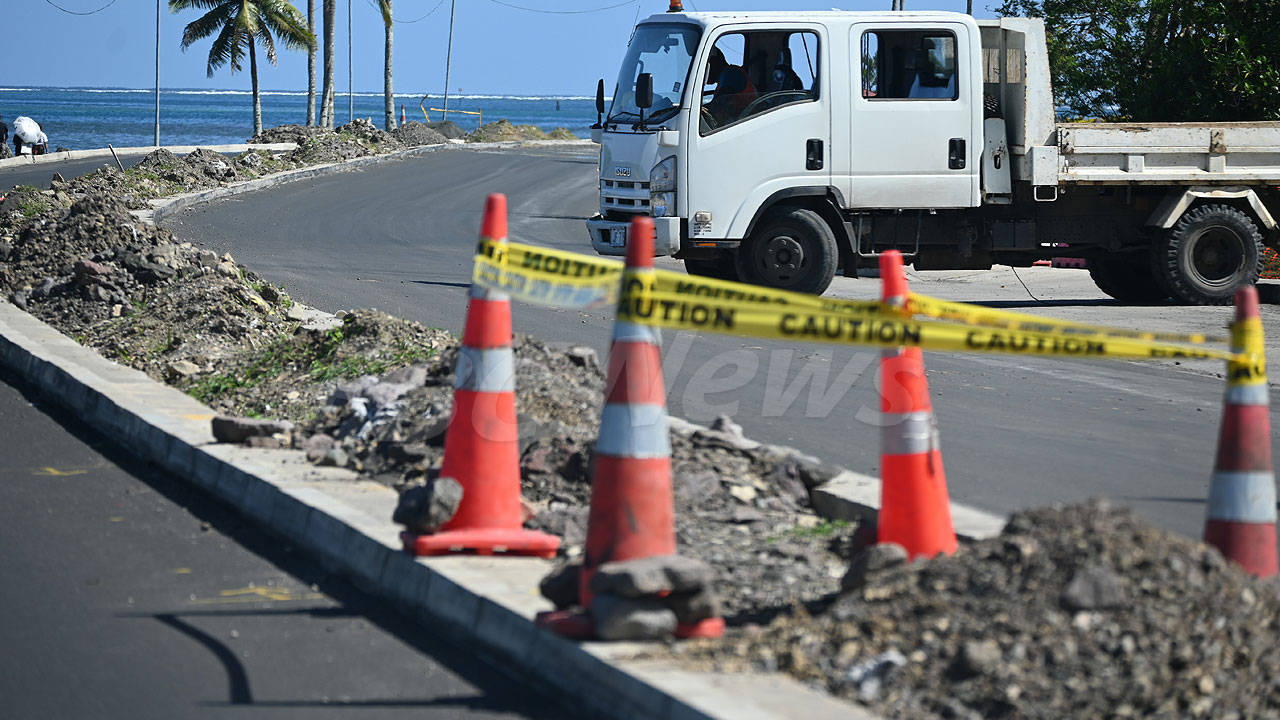 The Coalition Government is currently deliberating whether to proceed with expensive projects, such as the Queen Elizabeth Drive upgrade, or redirect funds to alternative initiatives.
Minister for Infrastructure and Transport, Ro Filipe Tuisawau, has raised questions about the prioritization of such projects, given their exceedingly high costs.
The $65 million project is nearing completion and is expected to be finished around December 31st.
Article continues after advertisement
According to the minister, the original contract price was $61.9 million; however, a lot of variations have been made.
"Another variation of $3.3 million to meet climate resilience includes the lifting of coal, payment works and services, and relocation of EFL and TFL. So the total variation is $3.7 million, and the payment to date is $49.7 million. The estimated cost of completion is $65.7 million."
Meanwhile, Opposition Leader Inia Seruiratu says the government is only looking at the cost and not the benefits of the investment.
However, Ro Filipe adds that the government will prioritize standard upgrades of roads and bridges, rural roads and bridges, and the building of non-sealed roads.