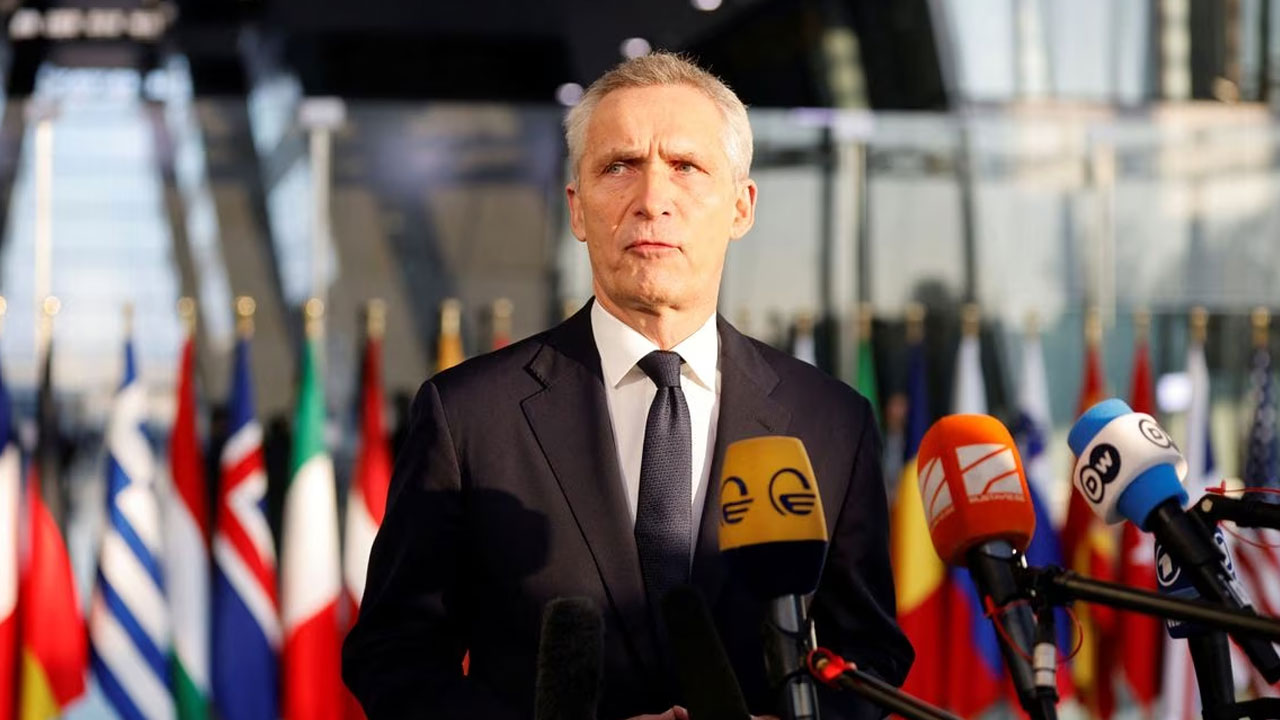 ATO Secretary General Jens Stoltenberg speaks at a NATO defence ministers meeting at the Alliance's headquarters in Brussels, Belgium.
Russian forces bombarded front-line Ukrainian troops and towns in the eastern Donetsk region on Tuesday in what appeared to be early salvoes of a new offensive, as Western allies met to weigh sending more arms to Kyiv for an expected counter-attack.
Much of Russia's artillery fire was focused on Bakhmut, a bombed-out city in Donetsk province and a principal target for President Vladimir Putin. Ukrainian troops there have fortified positions in anticipation of street fighting.
"There is not a single square metre in Bakhmut that is safe or that is not in range of enemy fire or drones," regional governor Pavlo Kyrylenko told Ukraine's national broadcaster.
Article continues after advertisement
He said Russian guns were pounding targets all along the front lines in Donetsk, which along with Luhansk province makes up the Donbas, Ukraine's industrial heartland and a major Russian objective.
Bakhmut's capture would provide a stepping stone for Russia to advance on two bigger Donetsk cities, Kramatorsk and Sloviansk, and give Moscow new momentum after months of battlefield setbacks following its invasion last February.
White House spokesperson John Kirby said in Washington that Russian forces had made incremental progress in their assault on Bahkmut but it remained unclear whether the city would fall.
With the first anniversary of Russia's invasion nearing, the Kremlin has intensified operations across a broad swathe of southern and eastern Ukraine, and a major new offensive has been widely anticipated.
U.S. Defense Secretary Lloyd Austin said he expected Ukraine to launch its own offensive against Russia in the spring and Kyiv's allies were working to ensure they had the armour, firepower and logistics to make it effective.
"Ukraine has urgent requirements to help it meet this crucial moment in the course of the war. We believe there'll be a window of opportunity for them to exercise initiative," Austin told a meeting of defence ministers of NATO and other allies of Ukraine to discuss options for more military aid.
"The Kremlin is still betting it can wait us out, but one year on we are as united as ever. That shared resolve will help sustain Ukraine's momentum in the crucial weeks ahead."