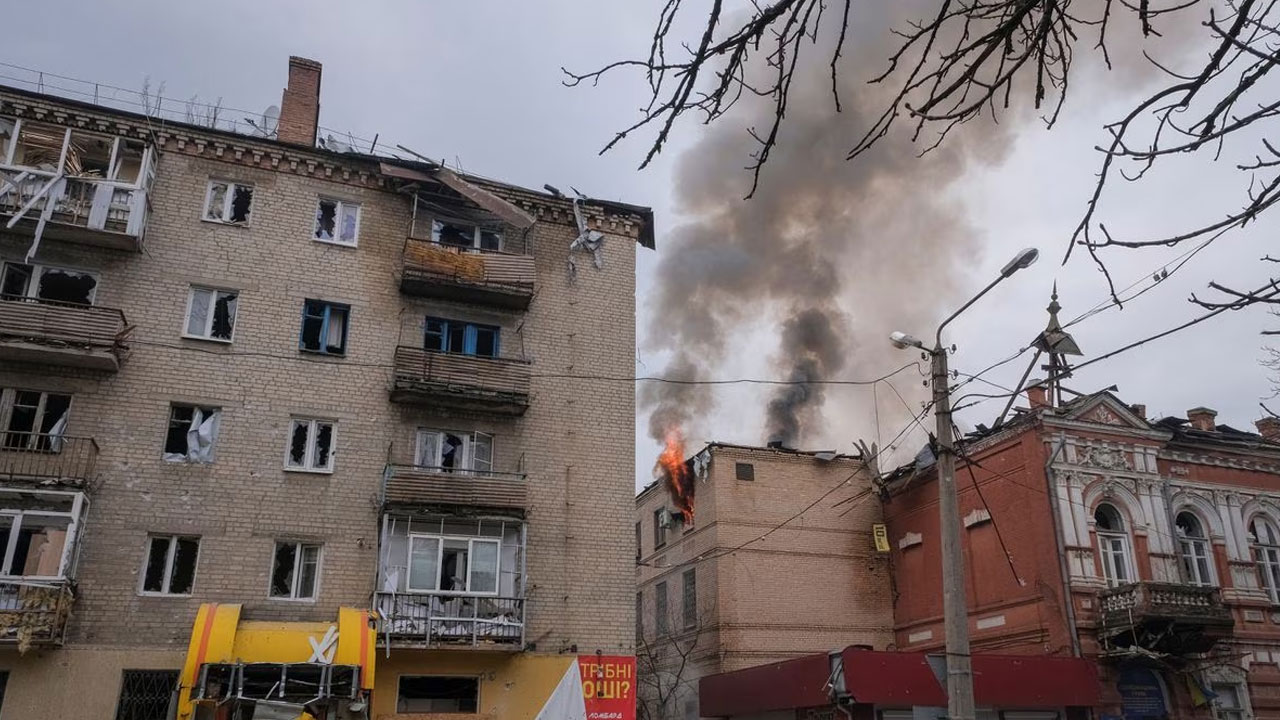 A general view shows buildings damaged by a Russian military strike, amid their attack on Ukraine, in the frontline city of Bakhmut, in Donetsk region, Ukraine February 27, 2023. [Source: Reuters]
A Russian defence ministry journal says Moscow is developing a new type of military strategy using nuclear weapons to protect against possible U.S. aggression, RIA news agency reported on Thursday.
The article is the latest in a series of combative remarks by Russian politicians and commentators after the invasion of Ukraine on Feb. 24 last year, suggesting Moscow would, if necessary, be prepared to deploy its vast nuclear arsenal.
RIA said the article, published in the Voennaya Mysl (Military Thought) magazine, concluded Washington was worried it might be losing dominance over the world and had therefore "apparently" prepared plans to strike Russia to neutralise it.
Article continues after advertisement
In response, Russian specialists were "actively developing a promising form of the strategic use of the Russian armed forces – an operation of strategic deterrence forces", RIA said.
This, it continued, "presupposes the use of modern strategic offensive and defensive, nuclear and non-nuclear weapons, taking into account the latest military technologies".
Moscow, the article said, needed to be able to show the United States that it could not cripple Russia's nuclear missile system and would not be able to fend off a retaliatory strike.
Russia's defence ministry did not immediately respond to a query asking for confirmation of the RIA story.
Russian President Vladimir Putin last week suspended a landmark nuclear arms control treaty, announced new strategic systems had been put on combat duty, and threatened to resume nuclear tests.
Although Moscow says it would only use nuclear weapons in case Russia's territorial integrity were threatened, Putin allies have regularly suggested calamity could be close.
Former Russian President Dmitry Medvedev this week said the West's continued supply of weaponry to Kyiv risked a global catastrophe, repeating a threat of nuclear war over Ukraine.