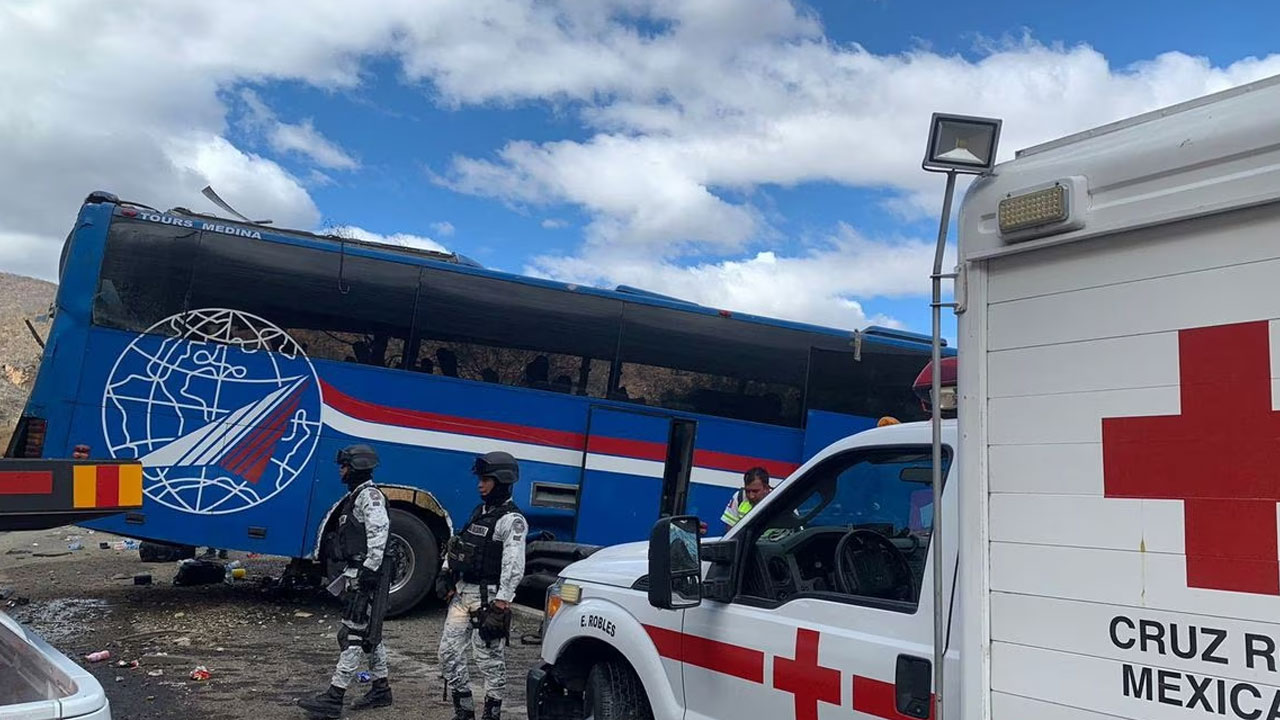 [Source: Reuters]
A bus carrying migrants from Venezuela, Colombia and Central America crashed in central Mexico, killing 17 people, officials in Puebla state said on Monday.
The accident occurred on a highway on Sunday afternoon as the bus with 45 passengers headed north, Puebla's Interior Minister Julio Huerta told reporters.
"Fifteen people at the moment of the accident lost their lives," he told a news conference. Another 15 were hospitalized, two of whom later died, he said. Five others remain in critical condition.
Article continues after advertisement
The bus, part of a private bus line called Tours Turisticos Medina, was travelling from the southern Mexican border city of Tapachula to Mexico City when it turned over, according to the local prosecutor's office that transported the bodies from the scene.
The bus driver and assistant were among the dead, the office added.
Puebla state officials did not specify how many of the dead and injured were migrants, and Mexico's migration institute did not immediately respond to a request for comment. Migrants often take risky routes to cross Mexico on their way to the U.S. border.
A 56-year-old Colombian man was among the dead, Colombia's foreign ministry said in a statement. The survivors included two men and a woman also from Colombia who were hospitalized in Puebla and an uninjured man who was turned over to migration authorities in the neighbouring state of Oaxaca.
A spokesperson for Guatemala's foreign ministry told Reuters no Guatemalans had been reported as victims.
Mexican media reported that the bus crashed when the driver lost control of the vehicle. Images published by television station Milenio showed parts of a bus crushed and mangled.
Last week, dozens of migrants were killed in Panama after the bus they were travelling in fell off a cliff, marking the worst migration accident in the country's history.