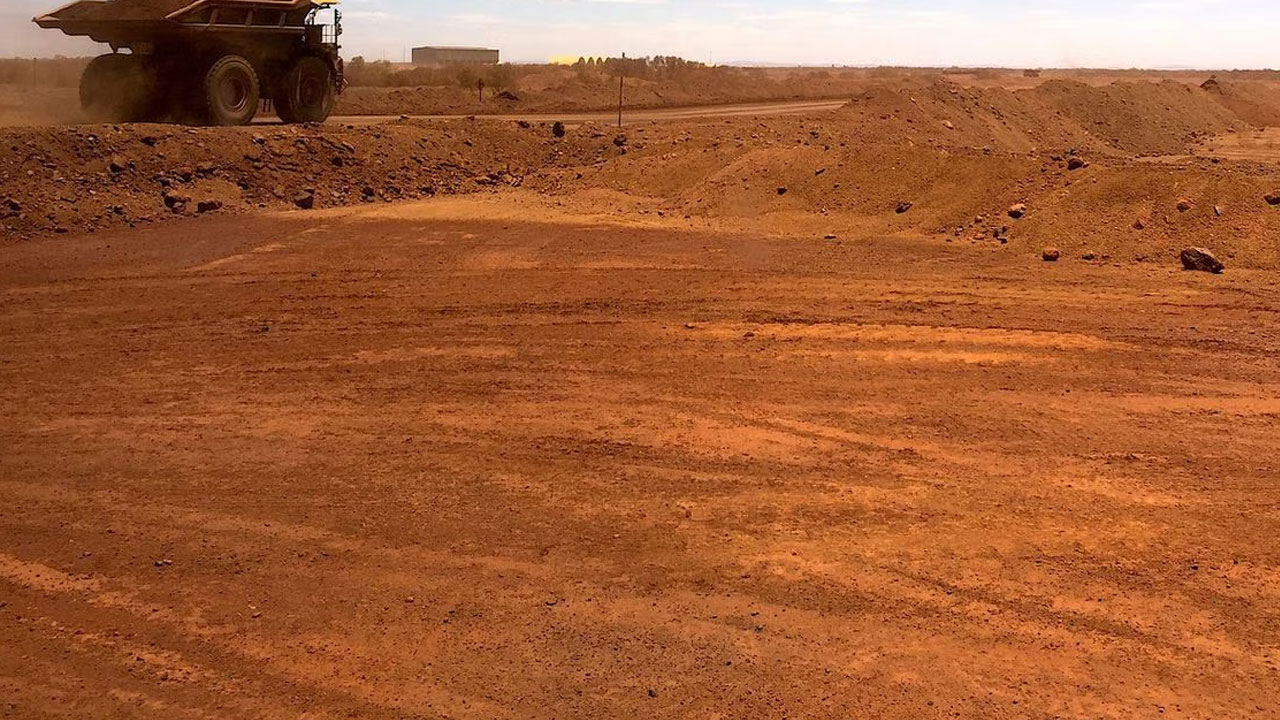 An autonomous vehicle drives along a road as it collects iron ore at Australia's Fortescue Metals Group mine in the Pilbara region, located south-east of the coastal town of Port Hedland in Western Australia. [Source: Reuters]
Australia's iron ore giants BHP Group, Rio Tinto and Fortescue are set to report a steep drop in their earnings, which is set to compress their payouts to shareholders after China's COVID lockdown drove down iron ore prices.
Earnings at Rio Tinto (RIO.AX) and BHP Group (BHP.AX) are seen declining 48% and 28%, respectively, for the six months to December 2022, while Fortescue's half-year earnings (FMG.AX) are set to slide about 16%, based on estimates from Visible Alpha and Vuma Financial.
The miners are expected to offer a mixed outlook for 2023, amid uncertainty over the strength of China's recovery following the lifting of its strict COVID-19 curbs.
Article continues after advertisement
Average realised prices for iron ore fell sharply in the six months to December, hitting earnings.
Dividend payouts are expected to fall, undermined by the weaker earnings and a push by the major diversified miners to fund growth, be it through building their own projects or through acquisitions, analysts at Goldman Sachs wrote in a note.
Buyout activity has been ramping up in the mining sector, as evidenced by Rio's recent $3.3 billion takeover of Canada's Turquoise Hill to gain control of its Mongolian copper mine, and BHP's A$9.6 billion offer for copper and gold producer OZ Minerals (OZL.AX).
BHP, which will report its first-half results on Feb. 21, is expected to record attributable profit from total operations of $6.82 billion, down from $9.44 billion.
First-half net profit at Fortescue, reporting on Feb. 15, is seen declining to $2.34 billion from $2.78 billion. BHP and Fortescue report on a July-June financial year.
Underlying half-year profit at Rio Tinto, which reports on a calendar year cycle, is seen declining 48% to $4.77 billion from $9.21 billion. Rio will report on Feb. 22.