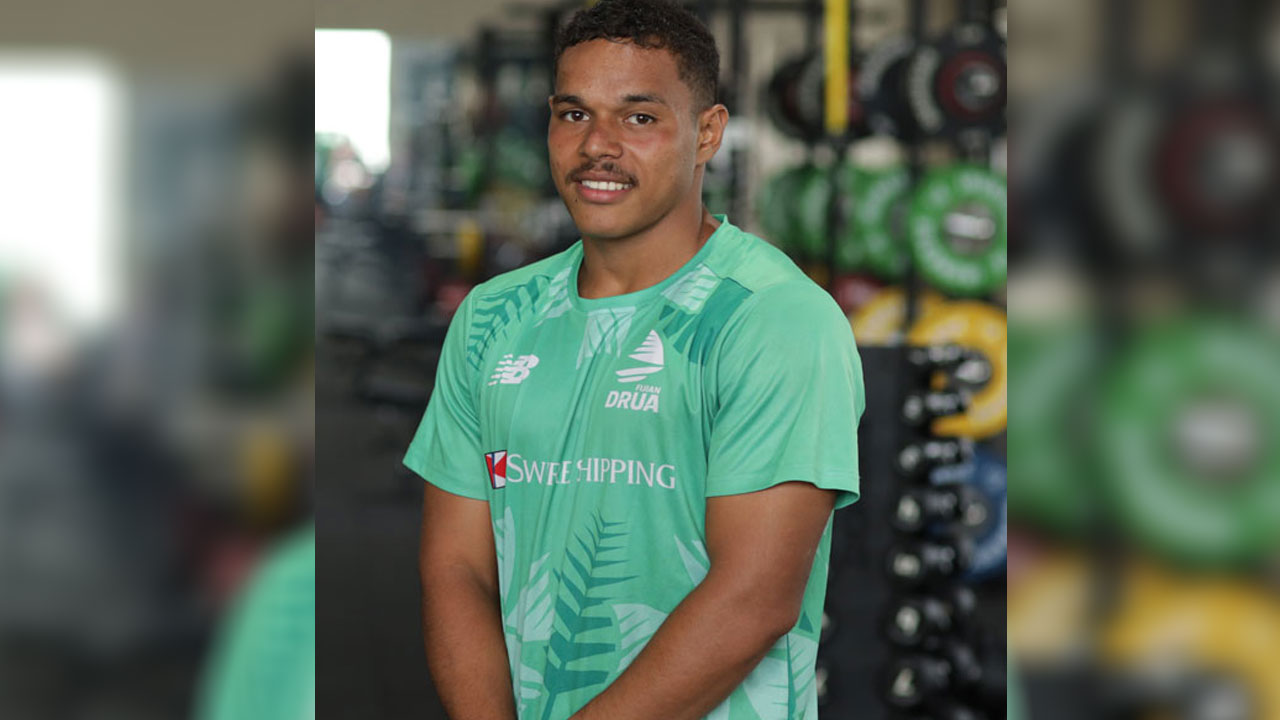 Swire Shipping Fijian Drua Philip Baselala.
New Swire Shipping Fijian Drua signing Philip Baselala will use the opportunity to also save money for his studies.
Baselala says he consulted his parents about concentrating on the Drua in the Shop N Save Super Rugby Pacific this year.
He says he told his mom and dad that playing professionally this year will help him financially which is going to lighten the load for them especially his tertiary fees.
Article continues after advertisement
'I told my family that this is an opportunity for me as well to pay for my studies and not rely on mom and dad'.
The former Suva Grammar School student who only played Deans last year signed for the Drua with Livai Natave after being part of the development squad in the last few months.
The Kadavu youngster plans to concentrate on the Drua this year before continuing his studies next year.
Baselala was thinking of concentrating on his rugby career but he changed his mind after hearing the stories of university students Tevita Ikanivere and Chris Minimbi who studied and played Super Rugby last season.
Baselala is expected to be given game time on Saturday when the Drua hosts the Rebels at Prince Charles Park in Nadi in a Super Rugby Pacific warm-up at 3pm.