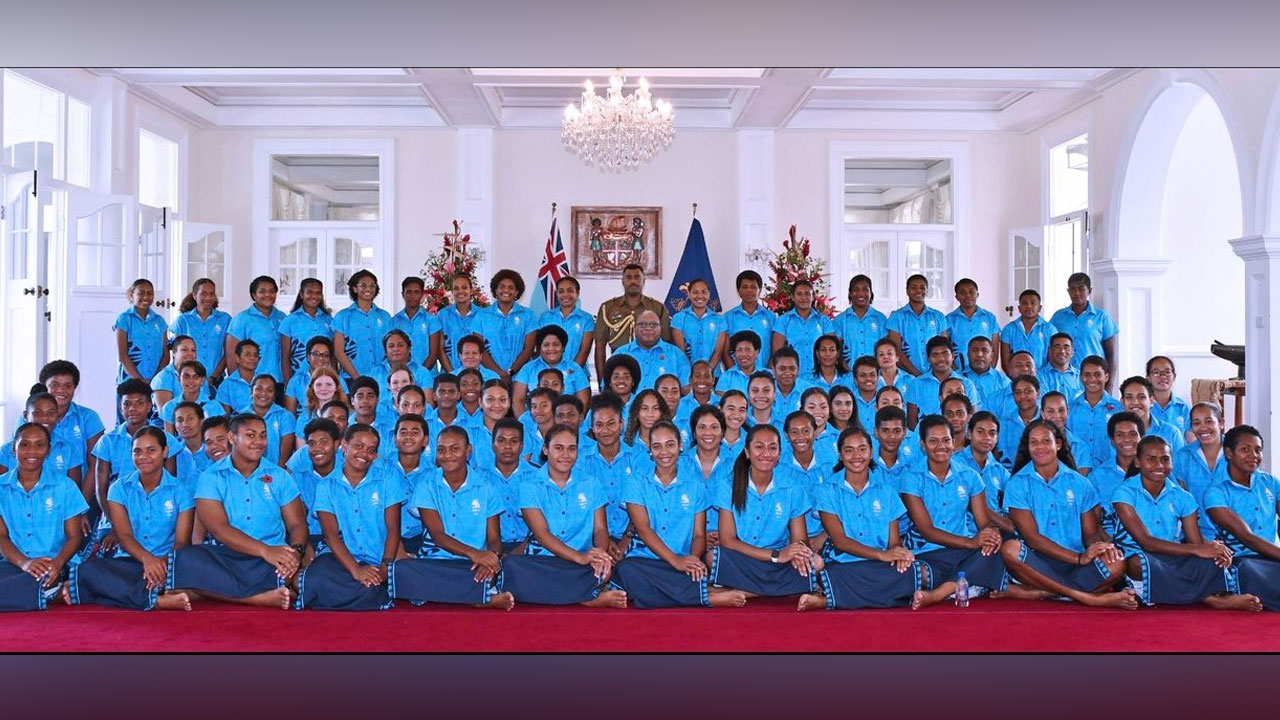 [Source: Fiji Government/Facebook]
Prime Minister Sitiveni Rabuka extends warm congratulations to the 592-strong squad representing Fiji at the 17th Pacific Games in the Solomon Islands.
Rabuka expresses pride in witnessing the depth of talent among Fijian athletes, as reflected in the 102 non-traveling reserves standing by.
As a former representative of Fiji in Athletics and 15s Rugby, Rabuka mentions that he is acutely aware of the sacrifices, challenges, and triumphs that come with the pursuit of excellence in sports.
Article continues after advertisement
Rabuka adds that behind each athlete stands a network of unwavering support from their parents, families, and loved ones, who have been there during the grueling hours of training, offering encouragement and steadfast belief in their abilities.
To the athletes currently in the Solomon Islands, Rabuka says their presence marks the beginning of a thrilling adventure, and he trusts that they will carry the spirit of Fiji into every competition.
For those departing on November 25th, Rabuka expresses utmost confidence that they will maintain the high standards of training and discipline that have defined their preparation. Over the past 18 months, the Prime Minister notes that all athletes have diligently prepared for this event.
The Prime Minister also extends his wishes to Chef de Mission, Ajay Ballu, for his pivotal leadership, expressing full confidence that Ballu will guide Team Fiji to new heights.
Rabuka is optimistic that, as a united Team Fiji, the athletes will surpass the achievements of the 2019 Pacific Games in Samoa and make our nation proud.
Click Here for more on Pacific Games