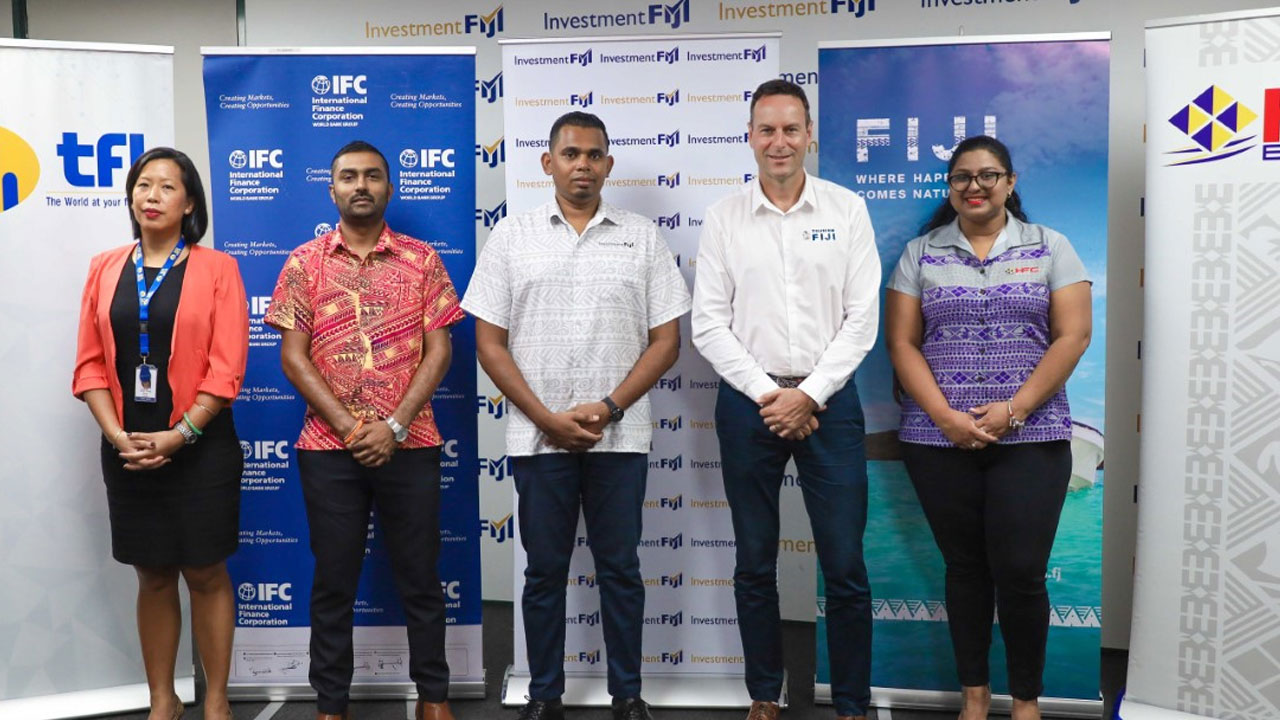 Tourism Fiji Chief Executive Brent Hill [2nd from left] with Investment Fiji Chief Executive, Kamal Chetty [middle] at the Fiji Tourism Investment Summit
Investment Fiji and Tourism Fiji have collaborated to engage up to 50 investors in a two-day Fiji Tourism Investment Summit.
Investment Fiji Chief Executive, Kamal Chetty says this is a platform to connect stakeholders in the tourism sector with international investors in an effort to promote potential investment opportunities in Fiji's tourism sector.
Chetty says it also aims to develop sustainable investment for the tourism sector.
Article continues after advertisement
"It is very important for us as a country in order to look at different sectors and how we can continue to build new leads and new investments … sustainable investment in those sectors."
Chetty says Fiji can expect a growth in the tourism sector as markets in Asia and Canada become accessible, and enormous investments are required to meet the demand for accommodation in the market.
Meanwhile, Tourism Fiji Chief Executive Brent Hill says hotel occupancy exceeded previous record by approximately 40% since the beginning of this year.
"So, when you look at that … the independent assessment in Fiji is that we are probably somewhere between 4 to 5000 rooms short."
Hill says there is a bump in investment in the tourism sector, as some projects are coming to shape and this indicates that investor confidence is high.
The summit will be sponsored by HFC Bank and Telecom, and supported by International Finance Corporation.
It will be held on March 30th to the 31st at Sheraton Fiji Golf & Beach Resort in Nadi.