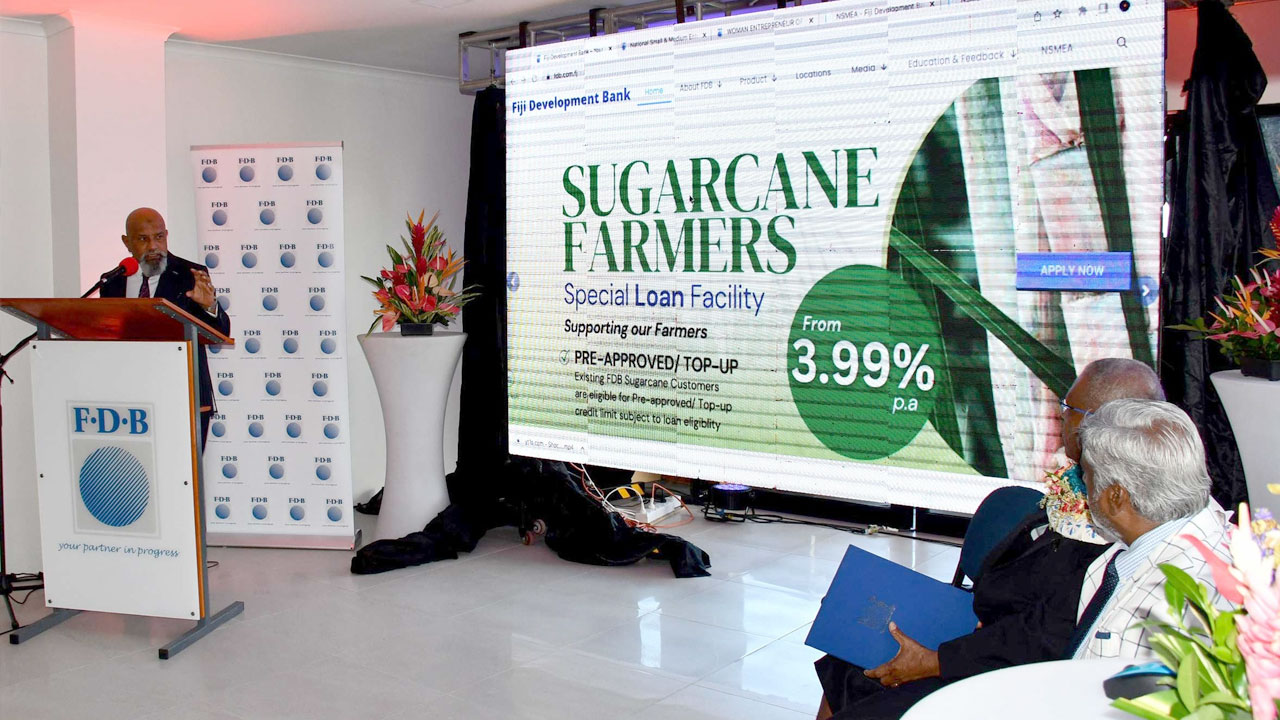 [Source: Fiji Government/ Facebook]
The Fiji Development Bank (FDB) has launched the National Small and Medium Enterprises (SME) Awards to recognize successful and innovative entrepreneurs who promote growth and resilience in Fiji's SME sector.
Alongside the awards, the bank unveiled a new website to facilitate easier navigation of loan applications, encouraging women entrepreneurs to take advantage of the platform.
FDB CEO Saud Minam notes that 94 percent of the bank's customers belong to the agriculture, SME, and micro, small and medium enterprises (MSME) sectors.
Article continues after advertisement
"We re-launched our product for women entrepreneurs' loans, six months ago when we launched it there was a requirement for six months into the business and you can apply for a loan from $1,000 to $5,000.Looking at the success of that portfolio after six months, we've achieved about 550 loans with about half a million dollar money has been dispersed out to all those 550 customers, we decided to go only three months into the business, what prompted is we put it on social media with a new requirement, in one day we got 45,000 hits on that."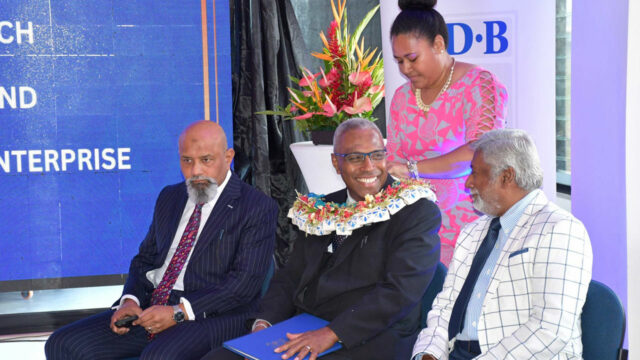 [Source: Fiji Government/ Facebook]
Minam states the bank received approximately 17,000 loan applications through its digital platform in the past 20 months, prompting the creation of the new website.

[Source: Fiji Government/ Facebook]
Attorney-General Siromi Turaga states that MSMEs comprise almost 60 percent of all businesses in Fiji and play a vital role in the country's economic development.
"The MSME's branches out and operates effectively in different sectors such as whole and retail, agriculture as the CEO has reiterated, fisheries, hospitality, transport, manufacturing, Information Technology and constriction to name a few."
FDB champions those SMEs that create decent work, promote financial inclusion, and contribute to national and global development agendas.